By Darcy Force, Director of Marketing and Public Relations, Southwestern Adventist University
Editor's Note: It is unusual that I report on the same places in such quick succession, but these past few weeks, Loma Linda University and Southwestern Adventist University have had exciting things happening one right after the other. In fact, this week LLU Children's Hospital has received a huge grant from NIH, so you may read more about that, too.
This concert was announced in our Music Department last week, and I hope some of you were able to watch online if you were not in the area to attend. If not, you will still get the opportunity. This year's concert is not yet loaded on the university's Vimeo page, but when it is, I will notify you. In the meantime, you may be interested in the Festival weekend church service, available here. 
The news that the Meyerson concert had broken records, both in the size of one of the performances and in scholarship funds raised, made me decide it was worth featuring by itself this week. DLK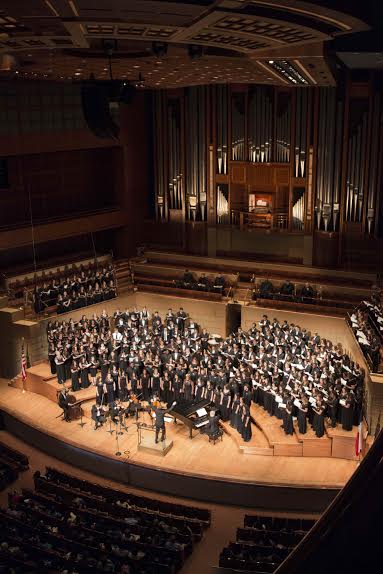 Southwestern Adventist University's 23rd annual A Night at the Meyerson featured hundreds of high school students from 22 high schools across the country, as well as Southwestern Adventist University students and faculty. The evening also included the world's largest performance of Stars, the ethereal composition by renowned Latvian composer Ēriks Ešenvalds. Violinist Isabel Ong, from the Juilliard School of Music, and Dr. Jonathan Gregoire, organist for St. Andrew UMC in Plano, were guest soloists. Dr. Gregoire performed a vibrant solo on the Lay Family Organ. The song, Festival Toccata by Percy Fletcher, is unique in that it allows the audience to hear all 4,535 pipes!
A Night at the Meyerson is an opportunity for students to perform in a world-class venue. It is the culmination Southwestern Adventist University's four-day Music Festival during which the high school students are coached by a team of clinicians from the University's Music Department. "Going to the Meyerson as a high school student was an amazing experience," recalls freshmen nursing major Clarity Chola. "However, to return and sing as a part of the University Singers, right there on the front row, felt like I achieved a lifelong dream that I will never forget."
The high school students involved expressed a range of reactions from goose bumps to nervousness to just the thrill of performing with so many other musicians in such an awe-inspiring venue. North Dallas Adventist Academy student, Ethan Blaylock, sums it up, "The Meyerson is the greatest venue that anyone might have the luxury of performing at. I look forward to it every year and every year it is a blessing. It's a pinnacle event for both the audience and the performers."
The benefit concert raised more scholarship funds than ever this year. Through sponsorships and ticket sales, the concert brought in over $41,000 in scholarship funds to support student musicians. The winning musicians, who auditioned to be finalists, all seek to use their musical talents in ministry but will also be seeking a variety of academic pursuits including communication and nursing.
Sponsors for the benefit concert included Zacharias Real Estate, LLC, Pinnacle Bank, the Southwestern Union Conference of Seventh-day Adventists, and Texas Health Huguley Hospital.
The 24th annual A Night at the Meyerson will be held on February 26, 2017 at the Morton H. Meyerson Symphony Center in Dallas. Watch swau.edu/events for more details.