This Sunday, June 30, regular registration ends for AT1, the brand-new gathering for the Adventist community organized by Adventist Today.
Our theme is "Christ Challenges Culture." AT1 will call everyone who attends to reimagine the Adventist narrative to fully embrace the reassuring, present truth of God's love and grace. This is a fresh kind of fellowship where we are reminded that there is reconciliation and unity in Jesus. AT1 will take place over the weekend of October 4-6, 2019, in Portland, Oregon. Click below to register:  
Regular Registration — March 1 thru June 30 — $300.
Late registration runs from July 1 to October 4 and costs $350.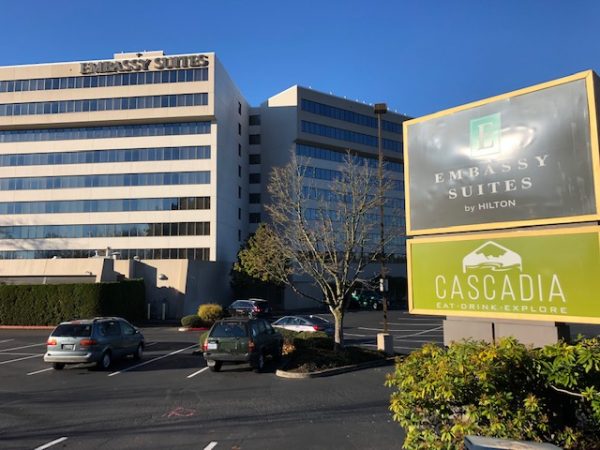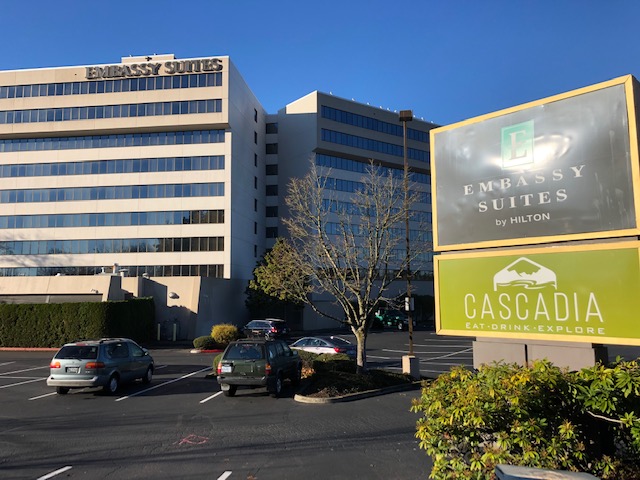 Once you've registered online, your next step is to make a hotel reservation at Embassy Suites Washington Square, where AT1 is taking place.
Reservations can be made by calling 503.644.4000 and requesting the Adventist Today 2019 ATI Conversation group rate or the group code XAT.  Reservations can also be made by following this link.
The hotel group rate is $151 per night ++ for single, double, triple, or quad occupancy and includes complimentary parking, internet in sleeping rooms, and cooked-to-order breakfast.
Rates are available from October 2 – 6, 2019. Check-in: 3:00 pm. Check-out: 12:00 pm. Space is limited at this rate, so please reserve your room today.
Airport transportation.
The hotel is 17 miles from the airport. Major car rental companies are an option, as are UBER & LYFT. Sorry, there is no shuttle service.
There will be a parents' room with a video feed of the programming for families attending with small children.
Exhibitor Information – All Exhibitor Prices Include Registration Fee
For information on renting an exhibitor space call us at 800.236.3641 or email atoday@atoday.org
Small Round Table — $450.00 
8′ Rectangle Table — $550.00
8′ Rectangle Table & Video — $750.00