by Mark A. McCleary
The church is one body with many members, called from every nation, kindred, tongue, and people. In Christ, we are a new creation; distinctions of race, culture, learning, and nationality, and differences between high and low, rich and poor, male and female, must not be divisive among us. We are all equal in Christ, who by one Spirit has bonded us into one fellowship with Him and with one another; we are to serve and be served without partiality or reservation. (Rom. 12:4, 5; 1 Cor. 12:12-14; Ps. 133:1; 2 Cor. 5:16, 17; Acts 17:26, 27; Col.3:10-15; Eph. 4:14-16; John 17:20-23). (footnote 1)
---
The paragraph above is the 14th of our 28 Fundamental Beliefs. Just as the Sabbath commandment is in the middle of the Decalogue to show its central importance, so this statement on unity is placed in the middle of our Fundamental Beliefs. The statement reflects Jesus' prayer for mankind before he went to the cross, "And now I am no more in the world, but these are in the world, and I come to thee. Holy Father, keep through thine own name those whom thou hast given me, that they may be one, as we are" (John 17:11 KJV).
After the 60th Session of the General Conference of Seventh-day Adventist in San Antonio, I wrote an article entitled "After the Alamo and Back Again", wherein I made metaphorical reference to Santa Anna calling for centralist Mexican control and Texan revolutionaries acting to appropriate their rights. I used this metaphor to express my view that the our church's hidden underbelly of structural racism, ministry marginalization, and male supremacy were the primary mitigating factors against organizational unity. In that article, I said that re-elected President Ted Wilson's plea for unity before the "big" vote during that session might be viewed as political rhetoric if it isn't followed up with substantive grass-roots expressions of social unity, rooted in humility and grounded in love.
The Seventh-day Adventist Church could learn from our Protestant cousins, The African Methodist Episcopal (AME), AME Zion, and Christian (aka Colored) Methodist Episcopal (CME) congregations, who struggled with disunity within their former parent affiliation, the white-led Methodist Church. Growing out of the leadership of George Whitefield, Jonathan Edwards, and John and Charles Wesley, Methodism was once the leading Protestant denomination in America. But intra-church disunity gave rise to ecclesiastical revolutionaries such as Richard Allen (AME, Philadelphia, 1794); John Jamison Moore (AME Zion, New York, 1796); and the Christian Methodist Episcopal church of Jackson, Tennessee (1870). (footnote 2)
I believe that the same spirit that laid siege to the Methodist Church is eating away at any significant unity in the Adventist Church.
Near the close of business at the end of the session, a "Question of Privilege" was offered by a delegate who serves as a Vice President of the North American Division (NAD). He suggested taking a moment of silence for solidarity with the people of the Emanuel AME church in, Charleston, SC, where a gunman had shot nine unarmed people who were attending a Wednesday night Bible study. (This occurred the day after South Carolina Governor Haley had said of the Confederate flag, "This flag, while an integral part of our past, does not represent the future of our great state.") A Question of Privilege comes under parliamentary rules as a privileged motion and interrupts everything except a vote in process. It requires recognition by the chair, who in this instance asked "Didn't someone say something about that this morning?" The chair's casual response to the motion, and thus to events that had shocked and polarized our nation, is similar to an attitude exhibited on a previous occasion, when a newly elected president of a regional conference asked the previous NAD President if, during morning worship, they could pray for the newly elected 44th President of the United States, Barack Obama. The request was denied with the retort, "You pray for him." These attitudes seem to be emblematic of the attitudes of upper-level Adventist administrators. These attitudes do not express unity and should be corrected, along with the "white flight" which has led to the shrinking urban presence of white congregations in the United States.
Adventism was under siege before our General Conference session in the shadow of the Alamo. Our climactic vote against women's ordination cannot hide our intra-Church disharmony, disharmony that stems from insensitivity, an exclusive mindset, and deafness to both internal voices and external friends who want the church to succeed. The continual dysfunctional attitude and aloof behavior of too many members contributes to my distress that our church continues to maintain a 'good old boys' segregationist spirit. Such behavior betrays unctuous motivations that swim in the depths of human subconsciousness as forgotten sea monsters. These monsters have hampered the unity President Wilson called for in his statement as a delegate before the women's ordination vote, and in his final Sabbath sermon.
We could learn from the white Methodists who did not fully include its black members,  or the Assemblies of God denomination (founded 1914), which developed a segregationist discourse even after receiving its ecclesiastical endorsement from its Holiness parent movement, the Church of God in Christ (COGIC, 1907), which had been led by a Black man, Charles Mason. (footnote 3)
This is relevant to President Wilson's call for unity, because it relates to Adventism at the social level. It is what early black Adventist pioneers such as John Mann, J.K. Humphrey, and Louis Sheafe battled with, and our gifted female clergy struggle against today: embracing our message while struggling against Adventist leadership insensitivity, non-inclusion, and Jim Crowism (Morgan, 2010). If the late Earl E. Cleveland, or Charles D. Brooks, both former field secretaries, were able to address these issues, they could testify of first-hand segregation in the old General Conference lunchroom and office space. Perhaps the reader might then better grasp my reflections and understand the urgency of my reflections on unity.
We can learn from the poor social interactions that led to the Battle of the Alamo that honest communication that includes all of our diverse voices must be encouraged, listened to and responded to according to the principles of recognition and empowerment. Every Seventh-day Adventist should be encouraged to express the Three Angel's Messages in their own way. Let not Church leaders and local stakeholders demand, or even hint, that people stop clapping or involving their body in affirmation or worship (Psalms 150) or marginalize them from certain ministries because of their gender.
In conclusion, I suggest, first, that our church push forward in the spirit of the Sixteen Points Program (footnote 4) and not retreat or succumb to fragmented egalitarianism which is the obverse of Paul's  idea of kingdom unity (Galatians 3:27-29). Such pushing empowers rather than excludes any of our members or potential members from leadership positions, at the local or upper levels of administration. We have lingering matters that are related to the women's ordination issue of General Conferences of the past, that in many ways supersede it and demand immediate attention if President Wilson's appeal for unity is to be realized.
A second suggestion is that our dear president, as our spiritual high priest, stand like a tree planted by the rivers of righteousness and social justice and speak against the inertia of white flight, by challenging the white descendants of our founding pioneers to practice Jesus' prayer  that we be one even as He and His Father are one (John 17:22)—in the city and the suburbs, in all thirteen divisions, in the lives of men and women, young and old. Remind these descendants and their offspring that to be unified means to emulate Paul's model of inclusion rather than uniformity (Rom. 12; 1 Cor.12; and Eph. 4). If our churches do not practice inclusion and empowerment, how can we reach "every nation, kindred, tongue and people"?  
Stories say that the Sabbath was being observed in Africa long before white missionaries showed up. White missionaries did not invent, nor were they the exclusive arbiters of, biblically grounded religious expression. Research has shown that Africans were shocked when white European missionaries came with Sunday worship. (footnote 5) (Mark Finley tells of being called the "Sunday white man" by the Ghanaian people until he confessed he was "Saturday white man."(footnote 6)) This is evidence that diverse Adventist cultures have valid ways of seeking and sharing Present Truth without sacrificing its essence, or their ethnic, cultural, or gender differences.
May we in the true sense of unity, but not uniformity, work with President Wilson, encouraging every conference worker and pastoral leader to preach, teach, and exhort unity that rubs shoulders with people different from one's self while not winking at or tacitly supporting behaviors of disharmony, disparity, and disassociation. Present truth is not for men over women (Gen.1:26-28) or the suburbs over the urban, or First World spaces over the globally marginalized and exploited, but a message and movement that promotes and practices justice for "every nation, kindred, tongue and people." Maranatha! Even so come Lord of Unity and help us make our President's appeal a reality by solving social disharmony and not behave as if we are at the Alamo again.
Footnotes
2. William W. Sweet, Methodism in American History (New York: Methodist Book Concerns), 31-34; Frederick A. Norwood, The Story of American Methodism (Nashville, Abingdon Press, 1974), 20-21.
3. Anqunnet Fusllier, ed., "The Divine Origins of Church of God in Christ," The Corner stone (1985), 32-33.
4. Jacob Justice, 150-151.  This action grew out of discussion about structuring divisions in the early 1900's. The deliberations prompted further discussion concerning union and regional [black] conferences, including a proposal for black unions. This affirmative action plan was initially voted for a two-year experimental period, as way of addressing racial injustice in the church.
5. Charles E. Bradford, Sabbath Roots: The African Connection, L. Brown and Sons Printing, 1999), 87-119.
6.This was reported (February 2015) by Pastor Sednak Yankson, NE Conference ordained pastor and Ghanaian during his Black history lecture presentation at the Liberty SDA church, Windsor Mill, MD. He was a contributor to Sabbath Roots: The African Connection.
Bibliography
Bradford, Charles E. (1999). Sabbath Roots: The African Connection, L. Brown and Sons Printing, 1999.
Fusllier, Anqunnet, ed., "The Divine Origins of Church of God in Christ," The Corner stone (1985): 32-33.
Justice, Jacob (1975). Angels in Ebony, Toledo, OH: Jet Printing Service.
Morgan, Doug (2010). Lewis Sheafe: Apostle to Black America. Hagerstown, MD: Review and Herald.
Norwood, Fredrick A. The Story of American Methodism: A History of the United Methodist and their Relations. Nashville, Abingdon Press, 1974.
Reynold, Louis, B. (1984). We Have Tomorrow: The Story of American Seventh-day Adventists with an African Heritage. Hagerstown, MD: Review and Herald Publishing Association.
Scott, Robert (2000). After the Alamo. Plano, TX: Republic of Texas Press.
Sweet, William W. (1933). Methodism in American History. New York: Methodist Book Concerns.
---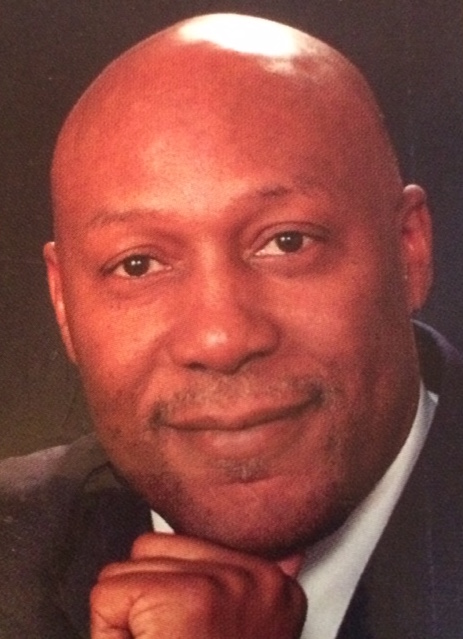 Mark McCleary is the senior pastor of the Liberty Seventh-day Adventist Church in Windsor Mill, MD. He's earned a D.Min from Palmer Theological Seminary, and Ph.D. in Conflict Analysis from Nova Southeastern University. He and his wife Queenie have been married for over 40 years, and have three grown children. Dr. McCleary enjoys watching sports, reading, or playing chess, sudoku, Wordy HD, Word to Word Association and doing research for his writing.