8 May 2023  |
Dear Aunt Sevvy,
How unChristlike were your comments about the founder and family of 3ABN!  The devil is the accuser of the brethren.
What I want to know is why denominational leadership changed our logo from the three angels to a logo that looks just like the Methodists and Presbyterians—without even taking it before the GC session for approval.

And why the leadership did not remove all those in the union conferences and divisions that went ahead ordaining women as elders and pastors when the world session voted "no."
And why the religious liberty department gave no help to those church members who did not want to violate their conscience by being inoculated with poisons of the devil's invention, and their exemption requests were denied because the pope had approved vaccinations for everyone.
Signed, Quit Criticizing! 
---
Dear Quit,
Need Aunty point out to you the problem with your note? 
Please, read it again. Slowly. Then think about it—maybe for just a little bit longer than you did when you wrote it. 
Did you get it?
Aunt Sevvy
---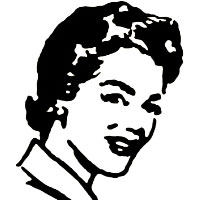 You can write to Aunt Sevvy at DearAuntSevvy@gmail.com. Please keep questions or comments short. What you send us at this address won't necessarily be, but could be, published—without identifying the writer. Aunt Sevvy writes her own column, and her opinions are not necessarily those of Adventist Today's editors.
To join this conversation, click/tap here.