by Danny Bell, May 5, 2015:     "I couldn't believe it and he denied accessing the stuff. I was disgusted, as this kind of stuff is abhorrent to me. I tried to justify it because I loved him so very much and didn't want to believe it. I left him alone and never saw him again because I knew in my heart this is tantamount to child abuse. Do what I did, find a normal man; you will get over it in time."
The above advice was given online and is representative of how many women in a relationship react when they discover that their man is doing porn. Whatever the reaction, the fact remains that pornography hurts relationships. Some women are ok with their men doing porn, while others react so badly that the relationship is instantly over.
Porn will hurt whoever is close to you if it is not stopped, but what I want to communicate is another side to porn and how its effects can set a relationship up for trouble also. This is intended for both men and women but has a special emphasis for the ladies.
Some years ago, Professor Larry Cahill did research on the differences in the brains of men and women and how they relay information from the amygdala. The amygdala communicates to areas involved in memory during emotionally arousing events. Although both men and women show increased outflow from the amygdala in emotional situations, the study found that the amygdala communicates with different areas of the brain in men and women. Testing of men and women showed there was greater activity in the right side of the brain for men and the left side for women. Cahill found striking differences between men and women in the regions of the brain that the amygdala talked to in the tests. In men, the amygdala showed more connectivity with brain regions such as the visual cortex. In contrast, the amygdala in women was more connected to the insular cortex and the hypothalamus, which control aspects of the environment within the body, receiving strong input from the internal emotional sensors.
The research led to a lot of speculation but also confirmed what has been known for decades in other studies – that men and women are wired differently when it comes to emotional and physical responses. With this knowledge we need to re-look at pornography and how it affects men and women. We need to re-define our concept of pornography and how it is marketed to both sexes. Is it mostly men who suffer with pornography addiction? Or is it more widespread, including women, given this understanding of how the brain works?
Beth Spraul, a prominent Christian writer and counsellor for women, wrote a very controversial article stating that women may be just as culpable in the area of pornography as their counterparts. She contends that women's choice of film and literature makes them just as guilty of the same error that men are accused of when they are attracted to visual elements in porn. She says that the lies told to women are introduced at the level of women's emotions in how they dream about men and in what they long for relationally. Just like men who buy into the lies of pornography, women who believe that their husbands and marriages should always be like what they see on the screen will be sinfully dissatisfied with God's gift to them of a normal marriage.
Spraul by no means lets men off the hook but recognizes that the differences in men and women are equally used by the world to exploit them both. She stingingly reminds her female readers:
If we as women approach our husbands with expectations that he will be the primary source that takes away all our loneliness, insecurities, fears and longings for love, we hold him to a standard no human being is able to meet in this life. We set ourselves up for great disappointment through these unreasonable expectations. When our husband doesn't deliver such total sweeping happiness to our lives, we can be tempted to blame him when it is our own worldly and idolatrous expectations that are to blame!
It is therefore reasonable to conclude that flirting with media that foster fantasies about relationships outside of the one we are in is a form of adultery. If a woman's cognitive experiences connect directly to her emotions as reactions to external stimuli, then an argument can be mounted that romance novels are just as pornographic as men's traditional visual porn. If men sin by looking at pornography as a means to an end, then it's also fair to state that women who emotionally engage the romantic media commit a similar sin.
Couples who feed these images into their minds will eventually have deep dissatisfaction because of not following Jesus' advice when he said; "But I say to you, whoever looks at a woman [man] to lust for her [him] has already committed adultery with her [him] in his [her] heart (Matt 5:28).
The apostle James also takes up the warning and emphasizes that adulterers and adulteresses are on a par with the enemies of God when practising these specific sins (James 4:4). The betrayal that accompanies sexual fantasies of married couples is so serious that Jesus makes special mention of it as the only reason for divorce. In fact, in the Ten Commandments it has its own separate emphasis and is a commandment in its own right.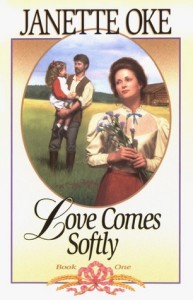 Far from being harmless, romantic novels, films of oppressed women with secret lovers, television series that depict partner swapping and behind-the-scenes cheating, and magazines depicting stories of older women flirting with younger hunky guys are out of sync and condemned by the Bible as idolatrous and aligned with the world.
We sense a woman's pain and feelings of betrayal in the discovery of a cheating partner but the problem is that many of these same women have done and are doing the same thing by sabotaging the relationship through unwholesome media. Sexual immorality comes in many forms with all the subtlety of the enemy. If we want to be free and purify our relationships of this soul-destroying activity, then both parties need to commit to each other and pray that God will help them quit all forms of porn, emotional or visual, without condemnation.
After all….it's all about equality of the sexes, right?
---
Danny Bell lives in Tasmania. He has been a pastor, chaplain, family court mediator, counsellor, editor of Trench Mail (a men's ministry publication), and currently he is the editor of The Mashup, an online publication that discusses current issues facing the Seventh-day Adventist church. He is also experimenting with a church plant called Lion Hearts, which focuses on attracting men. His passion lies in making the church relevant to the church's largest unreached people group – men