by Joshua Hester  |  21 December 2022  |  
"My life has never been sadder, yet I've never been happier."
These words were spoken during an 80th birthday party of a woman of my acquaintance. She'd lived a long life of pain and hard work—a life I'd have thought had been overfull and difficult. 
Somehow, though, the waters of her life weren't chaotic and thrashing, but calm. She had the peace of a deep, soft, snowy day, warmth like a sunset in fall. She seemed to bask in the glow of life.
The surprise birthday party reddened her cheeks and glistened her eyes. Her arthritic hands grasped the back of chair as she leaned on it. 
Quietly, unexpectedly, she moved into the front of the room where children were playing tag. She could no longer run or tag. Yet, "Tag, you're it!" she shouted with a frantic sweep of her hand at her lightning bolt grandson. Without skipping a beat he immediately returned the favor. "No, you're it, Grandma!" he exclaimed. His jumping back and forth and giggling made it almost seem like a real game of tag. Immediately, the other kids joined in. It was a full tournament. Would she tag them? 
One by one each child did their dance, bouncing back and forth. But somehow in this moment everyone got the point: it wasn't about the game, or the clothes they wore when they played, or who was the fastest or best tagger. The game was just an excuse to be together, to enjoy the beautiful things, to be happily at peace together.
Peace in hard times
Did I mention? It was two weeks before Christmas when this happened. I remember, because I was frantic. Between church programs, family visiting, and what seems like a thousand presents I needed to buy, I was at the end of my rope. I wasn't really even hanging on at that point—rather, just sliding down into a cavern of stress.  
I remember wondering what kind of person could find such joy when she had so many difficulties that I didn't understand. Her health had degraded—mine had not. She lived alone, while I was just starting my family. Physically, I'm in the prime of my life; the pain of her age is visible. 
What had her years taught her that somehow I was missing? Why do I look up at gray clouds while she rests in green pastures? 
As these thoughts crossed my mind, she slowly shuffled to the front of the room where everyone could see her. The chatter grew quiet as we waited for the birthday girl to speak. Her gratefulness wasn't unexpected, but the subsequent thank-you speech took us by surprise.
Not a whisper about her pain escaped her mouth, nor her failing health, and least of all, any frustrations. She told how this small church had been built years ago, and that the community had grown beautiful to her over time. She told how her family had filled that church for many years, creating memories, celebrating birthdays, and marrying those they loved. Her glance turned to the four children standing near her feet. Two of them were her grandchildren, and she told a brief version of the day they were born, reminding us of the joy that it brought her. 
A prescription for peace
She shared her favorite Bible text:  
Every good gift and every perfect gift is from above, and comes down from the Father of lights, with whom there is no variation or shadow of turning (James 1:17).
What she said next stoked a fire of wonder in my heart: "But none of this matters unless you open your eyes to see the light," she said. She went on, 
I have spent many years noticing the gloomy things, tired things, and the "sore getting out of bed" things. Nearly 10 years ago, when my husband passed, I realized I had missed so many lights along my path. I have been obsessed with what bothered me. Oh, the smiles we could have shared, the laughter that should have filled our home. So, nearly 10 years ago I promised that I would see the goodness; notice the lights. 
I vowed to enjoy the life around me. And now that I'm old, my children have moved out, my husband has passed away, and my bones are wearing thin…  yet, I find more joy these days than ever before. My life has never been sadder, and I've never been happier. My life is not actually better, but for me it is because I see the better, the humor; I notice the lights. 
Today the brightest lights were these children. Tomorrow they may be a friend or one of you from my church family. Thank you all for being candles in my life. 
Sitting there listening to her prescription for a happy life, I realized with amazement that the grace and power this woman expressed was available to me, too, by changing how I looked at things. I could have that calm sea inside of me. The war of stresses and fears and anger didn't have to rule my mind. 
When's the last time I decided to focus on the good around me? How many days have I wasted in tired anxiety, walking a path of numb isolation and goal-setting? Was the love of my spouse passing me by, family warmth ricocheting off of me by the steel armor of my pursuits? Had I missed my Heavenly Father's lights in my life, trading them for a cavern of stress?
Since that day I've walked through many dark caverns, but with this new view my elderly friend shared, they seem to be much brighter to me than my brightest days previously were. I've learned the art of opening my eyes. Sometimes these midnight trails are littered with a forest of candles; other times the forest is much rather like a desert, with dimly burning candles hardly visible near the horizon. Yet, there are always candles enough to continue life's journey. 
Because of the wisdom of my 80-year-old friend I've learned that God is faithful in giving candles along our pathway. The wisdom of that birthday party taught me to open my eyes and take in the light, deep down into my soul, to brighten even the darkest days.
---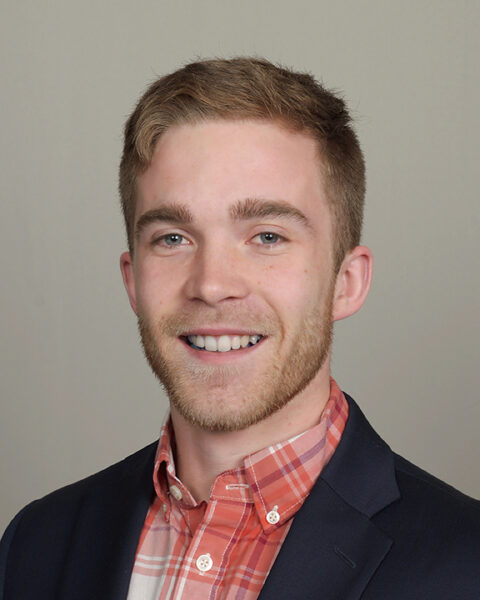 Joshua Hester is a pastor in the Iowa-Missouri Conference. He has lived in both Honduras and Colombia, where he met his wife Mayra. In his personal time, Joshua enjoys playing music and participating in sports.