October 17, 2015:    The Sabbath and the ministry of healing are the two topics that will be the focus of sessions October 30 and 31 with Dr. Walter Brueggemann and Adventist religion scholars at Loma Linda University. Brueggemann is one of the most influential Bible scholars in the Christian world.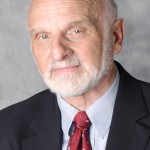 Brueggemann is the author of more than 100 books. Among the most widely read are Theology of the Old Testament and The Prophetic Imagination. He is the William M. McPheeters Professor Emeritus of Old Testament at Columbia Theological Seminary. Prior to that he taught at Eden Theological Seminary in Saint Louis where he earned the ThD in 1961. He also earned a PhD in education at Saint Louis University.
His most recent book is on the Sabbath. It is entitled Sabbath as Resistance: Saying No to the Culture of Now. This will be the focus of the session at 6 p.m. Friday (October 30) in the University Church on the Loma Linda campus in southern California. Brueggemann's presentation will be responded to by Dr. Sigve Tonstad from the faculty of the LLU School of Religion. Tonstad is the author of The Lost Meaning of the Seventh Day published in 2009 by Andrews University Press.
Brueggemann's spiritual grounding was in the home of a German Evangelical pastor in the American Midwest. He is an ordained minister in the United Church of Christ. Tonstad is an Adventist pastor, physician and New Testament scholar originally from Norway.
On Sabbath (October 31) at 3 p.m. the topic will be "The Healing of the Nations," a key prophecy of the reign of Christ and central focus of the Adventist health sciences center in Loma Linda. Brueggemann will dialog with Dr. Zack Plantak, an ethics scholar and Adventist minister also on the faculty of the LLU School of Religion.
The event was planned by the late Dr. Roy Branson, who was associate dean of the School of Religion when he passed away earlier this year. He had a deep appreciation for Brueggemann's writings, the news release announcing the event stated, and Plantak was a longtime colleague and friend of Branson's.
The event is sponsored by the Center for Christian Bioethics at LLU. Both sessions will be open to the public.