By Maylan Schurch, February 12, 2016:    Like many longtime Puget Sound residents (I've been here since 1982) whose work doesn't take them to downtown Seattle, I rarely go there. Parking—where you can find it—is expensive. I've only ascended the Space Needle twice, and that was because friends or relatives were in town. It's been a couple of decades since I checked out Pike Place market.
So knowing that The One Project starts early Sunday morning, I went on a Thursday reconnaissance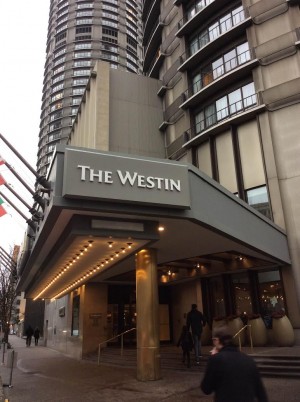 mission, approaching the close-bunched skyscrapers and taking the Seneca Street exit onto 6th Avenue toward the Westin Hotel. The buildings towered above the narrow streets. I looked up through the panel in my car's roof and quickly shut it because I was getting claustrophobic. Newer office buildings are faced with glassy panels in gem-like hues, while the separate floors of massive recently-built apartment blocks are painted in eye-catching primary colors. Amazon.com is headquartered in Seattle, and everybody else is coming here too.
I noticed that men's hats are back in style. Young guys of all ethnic backgrounds sport classy headgear last in vogue before John Kennedy dared to go bareheaded. People walk quickly and don't loiter.
After I'd orbited the Westin to see where the parking entrances were, I headed back toward the freeway. Running parallel beneath I-5 for a few blocks, I noticed something else under the freeway I hadn't seen before—little domed camping-tents where homeless people live. Even at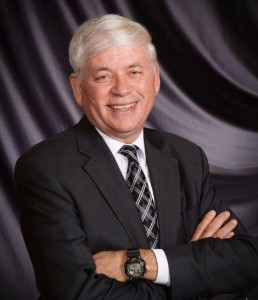 the edges of parking lots you see these little tents, many with additional blankets thrown over them for insulation. One such camp is called The Jungle, where three teens recently murdered two people and injured three more over a drug deal.
All in all, a fairly appropriate setting for an intense communion with Christ and his agenda, I'd say. I'm looking forward to my very first One Project.
Editor's Note: Some weeks ago, I was contacted by Japhet de Oliviera, asking if we would be interested in learning more about The One Project. The name of this revival event had been drifting across Adventist news sources for some time, though I had as yet only a vague sense of what it was. I asked Maylan Schurch, well-known Adventist writer and pastor of the Bellevue (Washington) church, to be our reporter on the ground for this year's One Project event in Seattle. This is his first report. Look for more reports over the next few days. — Loren Seibold, Executive Editor