NCU Faculty Member Arrested for Decades-Old Sexual Assaults in Florida, U.S.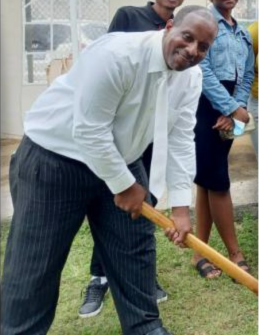 NCU lecturer Russell McLean accused of breaking into homes and threatening victims with a gun in order to assault them.
McLean fled to Jamaica in 2007 when investigators uncovered evidence that identified McLean as a person of interest.
McLean was a faculty member at NCU for more than 18 years before he was arrested.
12 July 2022 |  A Northern Caribbean University (NCU) lecturer who was arrested in Jamaica was extradited to Florida, U.S., on July 7, 2022, to face 16 charges, including sexual assault, burglary, and kidnapping, reported several news outlets.
Investigators alleged Russell McLean, 65, was responsible for several sexual batteries that happened between June 1996 and November 1997 in Margate, Florida., U.S.
Investigators said McLean would break into homes and threaten victims with a gun in order to assault them. Despite all the victims giving the same description of the suspect, the investigation had few leads, and no suspects were identified,  reported Local10.com.
In 2007, evidence recovered in a burglary case led to the identification of McLean as a person of interest. During the investigation, McLean fled to Jamaica, officials said.
However, over the next several years, the ongoing investigation failed to further implicate him.
In 2015, Detective Julio Fernandez began re-investigating the case. In 2018, Fernandez obtained DNA evidence and compared it to DNA located in rape kits from 1996. The results were conclusive that McLean's DNA was a match, reported Local10.com.
In August 2020, an arrest warrant for multiple counts of armed sexual battery, armed kidnapping, and armed burglary was issued for McLean.
On May 24, 2022, with the assistance of the U.S. Marshals Service, McLean was located in Jamaica, where he was serving as a faculty member at NCU, a Seventh-day Adventist institution.
McLean was a lecturer in the College of Humanities, Behavioral and Social Sciences, and had been working at NCU for more than 18 years, reported the Jamaica Observer.
The university said in a statement that at the time of McLean's employment, the normal background checks were done and nothing damaging, such as these allegations, was uncovered, reported the Jamaica Gleaner.
At the time of his arrest, NCU said, "The University administration regrets this unfortunate development regarding a faculty member."
The NCU statement said that the university would allow the law to take its course "as is appropriate" and would refrain from further comments on the matter.
Investigators believe there may be more victims and ask anyone with information to contact Margate Police at 954-972-7111.
---
(Photo: Russell McLean, a Northern Caribbean University faculty member, was extradited to Florida, U.S., on 16 charges, including armed sexual battery, armed kidnapping, and armed burglary. Photo via the Jamaica Gleaner.)