by Mark Gutman  |  7 July 2023
I enjoy bowling. 
That will hardly startle anybody now, but it would have raised some eyebrows among many Adventists when I was a teenager. Back then, I somehow picked up that bowling was bad. Well, maybe bowling itself wasn't bad, but bowling alleys were tantamount to taverns, which should only be entered for Ingathering. 
When I was ten years old and on a family vacation, my mother needed to go into a bowling alley to find a pay phone. I remember gazing all around that alley, trying to figure out what was so bad in there.
When I started pastoring as an intern, I discovered that my senior pastor liked to go bowling with his son. I guess that helped chip away at my concern about bowling, and when I got tickets for free bowling a few years later, I nerved up and tried it. One thing that appealed to me was calculating my score, although now the alleys do that for you, which takes away part of the fun. But I like throwing a ball and seeing how many pins I can knock down, or seeing if I can knock down the pins that my first throw missed.
Where did I go off the track (if you'll pardon the pun)? Or from a different perspective, why did I think that "You're not supposed to go to a bowling alley"? I must have assumed that something was true that a pastor or a church member or my mother or some article I read had told me or implied. 
Only recently did I learn that Ellen White had written against bowling alleys, which is why people in my world looked down upon them. I knew she had written against bicycles, but I don't remember bowling alleys being referenced—although I've forgotten quite a bit from school days.
But of all the things that had been discouraged (and there were many) why had I decided that prohibition was one that should be remembered—or not? 
The same question could be applied to coffee drinking (which I now do, for health, not taste), liquor drinking (which I will probably never do), and watching a movie at a theater (which I do once in a while).
Our assumptions
By the time we are six or seven years old, never mind sixteen or seventeen, we are operating on all kinds of assumptions. We don't have time to check them all out, so we act or think based on them until we have enough reason to challenge them. Some of us are quick to challenge at age six, while some wait until the "rebellious" teenage years or a midlife crisis. Some never muster the courage to challenge many assumptions they grew up with.
A few years ago, I started using an insulin pump for my diabetes. I was told repeatedly that I should only use an infusion set for two and a half days. I quickly realized that I didn't care what I "should do." Sometimes I could use a set ten days, which saved waste and saved money on infusion sets and insulin. Eventually the length of time I could use a set came down, and sometimes I could only use a set two and a half days, but I used the infusion sets as long as the insulin worked in them, rather than going by what someone told me I "should" do. 
That is, someone's stating a rule doesn't make the rule valid. For my health (and pocketbook), I'm willing to ask why I'm "supposed to" and feel free to disagree if I don't find a convincing explanation.
Authorities
We tend to be more likely to believe something because a famous person or an authority figure said it. Many statements are tagged as being said by Albert Einstein or Benjamin Franklin, as if a statement is more valid because one of those famous people said it. That's why in first grade I had trouble believing that 2 + 2 = 4 until my teacher told me that Albert Einstein had said it. Once I found out that Einstein had said it, I readily agreed.
Obviously, I no more believe that 2 + 2 = 4 because Albert Einstein said it than I would quit believing it if I found out that Adolf Hitler said it. Who said it or who disagreed with it does not matter as much as whether I find it to be true or not. We can't personally test every statement, so we learn to accept the word of authorities on different topics. We also usually find other reasons to believe something is true, but we like to think that we start out believing something "on good authority."
I've been told, though, that the harm in going to a bowling alley, or of using an infusion set more than two and a half days, pales in comparison with wrong belief on some other subjects. 
"You're supposed to …" and "You're not supposed to" both use the word "suppose." The trick is to understand the supposing. I quickly understand that you're not "supposed to" cross the street without looking both directions, but I'm slower to understand why I'm "supposed to" believe certain theological assertions that someone else finds meaningful. 
Things change with investigation
I remember reading "The fact that certain doctrines have been held as truth for many years by our people, is not a proof that our ideas are infallible. Age will not make error into truth, and truth can afford to be fair. No true doctrine will lose anything by close investigation." (Ellen White, "Christ Our Hope," Review and Herald, December 20, 1892) 
That I've always thought something to be true or not true doesn't affect its actual truthfulness. Science grows by challenging currently accepted beliefs. So do we. Our experience and changing world conditions should force us to realize that we have some unhelpful beliefs. We can see motivated reasoning and confirmation bias in others but it's not easy to recognize it in ourselves. I'm searching for truth, while you're wishy-washy. I'm stand firm for truth, while you fall prey to every new idea that comes along.
Bible believers get asked by nonbelievers why they believe something just because it's in Genesis or Matthew. Nonbelievers, in effect, are saying that truth is not established by quotation from a book in the Bible, or from Einstein or Franklin. 
If there is sufficient evidence to back up a conclusion, go ahead and toss in a quotation, especially from a proven authority in the field. But even a proven authority has boundaries. Linus Pauling was a wonderful scientist, but his assertions about vitamin C were wrong and even hurtful, in that they led people to rely on vitamin C instead of better treatments.
My life and thinking have changed as I continue to explore, knowing I still have many things to learn and many to unlearn. As I learn more, growth mentally and spiritually requires that I keep updating.
---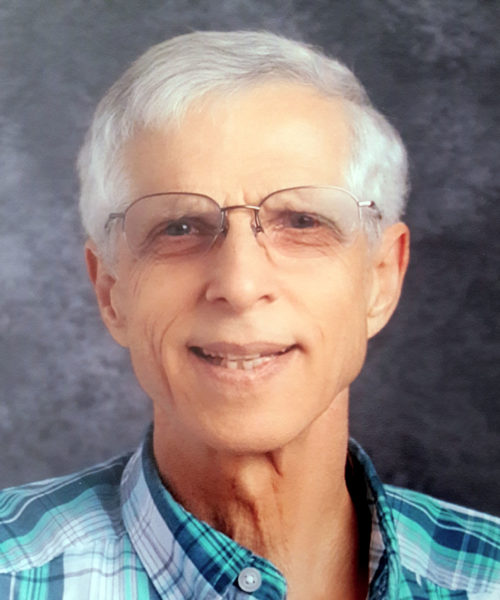 Mark Gutman has worked as a pastor, a teacher, and an auditor for the church. He is now retired and living in Battle Ground, Washington, with his wife, Heather.