by Vinnie MacIsaac  |  13 February 2022  |
"Love never fails." 1 Corinthians 13:8
It is that time of year when love comes walking in. It walks in with overpriced red cards, costly candy boxes in the shapes of hearts, and overcrowded restaurants with underwhelming meals.
And I am pretty sure it also walked into your pastor's sermon on the second Sabbath of February. He or she may even have fired up the big one: the 1 Corinthians 13 love chapter, which is one that we pastors tend to pull out for weddings.
But then again, some pastors may go the more traditional John 14:15 route and tell you what you should do if you love Jesus.
Either way, most pastors have some love planned for the pulpit this month.
But here's my question: does love belong in our pulpits only once a year? Is love like mothers, fathers, or veterans, that they all get their turn in the pulpit spotlight once a year, but then we get back to the serious work of theology: rebuking sin and interpreting prophecy?
I didn't grow up in the church. I didn't see the flaws some of you have seen who were with it from childhood. I have not experienced some of the legalism you have, nor have I really been a part of a toxic church. Sure, I have pastored some imperfect churches, even a couple of problematic ones. But the difference was as a pastor I could try to move them towards health.
Christian TikTok
So I was completely unprepared for what I would find when I joined TikTok last year.
Despite what you have heard about TikTok, it's not a kids' app. A whole lot of education happens there. There is a massive Christian community, and an equally massive atheist/ex-Christian community. Let me assure you there is no love between them.
And the algorithm is designed to bring these groups smack dab into it with each other.
I am a big boy, and more than capable of defending myself. But there was one thing I was not prepared for, and that is the comments of Christians on atheists' videos.
Spiritual abuse and spiritual trauma are real. As a former mental health worker I know what trauma looks like. Most of the atheist TikTok community's videos are about spiritual trauma and abuse.
But as horrifying as their stories are, there is nothing more horrifying than the comments "Christians" leave.
Consider these real comments left on videos of people talking about abuse that happened to people in the larger Christian church. (I've altered them a bit so you can't trace the writers.)
"You're just the daughter of the devil."
"Enjoy hell—I hear the weather is hot there."
"Your [expletive] content keeps popping up in my feed."
"God's plagues were made for you."
"Satan is evil and so are you; you will perish with him."
"You're a demon."
"God let that happen to test you. He was right about you."
Where is the love that never fails? What kind of Christian would leave these kinds of comments on videos of people talking about trauma that happened to them in the church? I'll tell you: the same kind who likely gave them the trauma in the first place!
The comment section alone is enough to prove the ex-Christians, deconstructionists, and ex-evangelicals are not lying about their stories.
What can you do?
Love people—not just your beliefs, doctrines and convictions.
Believe people and empathize with their pain.
Don't be a "comment section" Christian, but rather a Christian who understands that the highest level of agape is loving people who utterly reject everything you're about—because that is how Jesus loves you.
Listen, love is not just for February. It's for comments sections too. It is not just a holiday we celebrate. Love is Jesus. The gospel is nothing if not a love story of God to humanity. And if love is not poured out in our congregational relationships and taught from our pulpits every week, we aren't loving like Jesus.
Jesus never fails, because Jesus is love.
So, what's the problem with the church? Paul tells us in that famed love chapter: we refuse to put away our childish ways and embrace a love that never fails.
Love is patient, love is kind. It does not envy, it does not boast, it is not proud. It does not dishonor others, it is not self-seeking, it is not easily angered, it keeps no record of wrongs. Love does not delight in evil but rejoices with the truth. It always protects, always trusts, always hopes, always perseveres. Love never fails. But where there are prophecies, they will cease.
These days I tend to spend my limited time on TikTok loving and living out Jesus to those whom the Christian church hurt then blamed. They need a better example than what they're seeing. Come join me.
---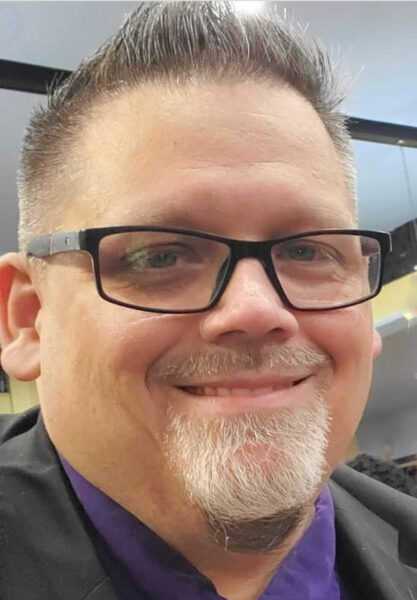 Vinnie MacIsaac is the pastor of Solid Rock Seventh-day Adventist Church in Arlington, Virginia. He blogs at SimplyVinnie.com. He has a podcast at https://simplyvinnie.podbean.com, and his TikTok is simplyvinnieblogs.