By Stephen Ferguson | 7 March 2018 |
Growing up as an Adventist in Australia during the 1990s-2000s Desmond Ford was something of a legend. By legend I mean he was like Voldemort in the Harry Potter series: the Dark Lord, never to be named.[1]
For those who don't know, Dr. Ford challenged the traditional Adventist doctrine of the pre-advent investigative judgment (PAIJ) which had been based on applying a day-for-a-year principle to the 2,300 mornings and evenings prophecy of Daniel 8:14. The investigative judgment refers to a pre-advent judgment in which the cases of all those who have ever accepted Christ are examined from the record books, and the sins of those accounted righteous are blotted out. This judgment began in 1844 and will end with the close of probation.[2]
[3]
on 2 September 1980 the General Conference recommended Dr. Ford be stripped of his ministerial credentials.
[4]
What did Desmond Ford actually say in 1980?
This provides some backdrop to an unusual conversation I had with Gillian Ford, the wife of Desmond Ford, concerning a review of my book, Seventh-day Adventist, I don't know about. I just don't know. She had some concerns about my suggestion that the PAIJ was now, "a rather obscure belief, at least amongst ordinary Adventist laypeople under about forty years' of age, which make up over half of current SDA membership." [5]
To older generations this topic probably seems passé.[6] Yet as a member of a younger generation, I thought I'd challenge the misconceptions and haziness of this history in my own mind by taking a fresh look at the original 1980 material. This included Dr. Ford's own 991-page manuscript, as well as the Consensus Document endorsed by the delegates, and the Ten-Point Critique later used to defrock Dr. Ford.[7] Here is what I found.
1. Dr. Ford didn't say what I think modern generations of Adventists think he said: he acknowledged the prophetic importance of 1844
I was always under the impression that Dr. Ford had suggested the date 1844 had no prophetic or eschatological (end-time) significance, that the SDA Pioneers had all been duped, and thus the Adventist movement was built upon a lie. Underneath all the technical scholarly arguments about the parsing of Hebrew and Greek words, this seemed to have been the core psychological issue. For example, the delegate's Consensus Document noted the SDA Pioneers:
"could see that although they had been mistaken, they had not been utterly deluded; they still had a mission and a message."[8]
I was therefore surprised to read Dr. Ford affirm:
"On 1844 we shall say that in the providence of God, He brought to the birth the movement with the last message for the world – the third angel's message in verity, justification by faith… 1844 and the Advent movement are indeed a fulfilment of Dan. 8:14."[9]
2. Dr. Ford recognised a pre-advent judgment, but did challenge how we view its investigative aspect
The second assumption I always had was that Dr. Ford had rejected the idea of a PAIJ in its entirety.[10] I was again surprised to read in his 1980 manuscript Dr. Ford affirm:
"The Scriptures indeed teach a pre-advent judgment whereby the destiny of all men is settled while Christ is still our High Priest in the sanctuary above."[11]
Nonetheless, Dr. Ford held, "In none of these [texts] does the context speak of the saints being investigated."[12] It seems the investigative part worried him.
Yet, in a certain way of thinking, I wonder if Dr. Ford expanded the concept of investigative judgment. Dr. Ford said there is no need for a special "investigative judgment for the sake of the angels" because "the angels themselves are familiar with the thoughts and intents of our hearts."[13] "Nothing is secret from Him"[14] (Job 7:17-20; Matt. 18:10), and angels do not "need books and 140 years to settle the destiny of men"[15] (1 Kings 19:5-8; Ps. 91:11-12; Heb. 1:14, 13:2).
These statements are not an entire repudiation of investigation. They are an affirmation of heavenly inquisitorial observation, contrasted with the role of the saints' petit jury during the Millennium, where time and books will be required (Rev. 20:12). What I take Dr. Ford meant was that the pre-advent judgment was not investigative in the sense of a merits apud iudicem trial.[16]
3. Dr. Ford accepted the gift of Ellen White, but upheld sola scriptura
A third misconception I held was that Dr.Ford supposedly rejected Ellen White. However, Dr. Ford was explicit:
"I believe that E. G. White was entrusted with the gift of prophecy, a special messenger to this people.[17] …of course she had teaching authority."[18]
Dr. Ford did reject Mrs White's infallibility and affirmed the Bible as the basis of our doctrines:
"As an inspired leader she has and does teach the flock, but never are her writings to be made the sole basis of doctrine."[19]
But do you know who agreed with these sentiments? Ellen White herself![20]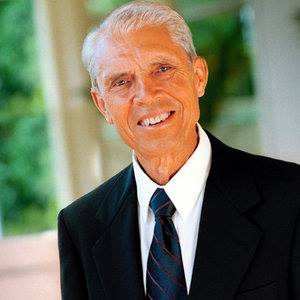 4. Dr. Ford still taught the little horn was the Papacy. He was condemned for saying "a" rather than "the"
A fourth misconception I had was that Dr. Ford had supposedly taught that the "little horn" prophecy of Dan. 7:8 was not the Papacy but the Greek king Antiochus IV Epiphanes (c.215-164 BC). Dr. Ford was also supposedly a preterist, meaning someone who sees biblical prophecy already having been fulfilled in the past.[21] However, Dr. Ford actually said:
"the Dan. 8 prophecy had a limited fulfilment in the days of Antiochus Epiphanes, another in pagan Rome, another in papal Rome, and yet will have final fulfilment in Satan's manifestation just before the millennium and at its end."[22]
Note the word "another". He didn't let the Papacy off the hook.
He likewise said 1844 was "a fulfilment of Daniel 8:14."[23] Note a fulfilment – not the fulfilment.
Dr. Ford did this by invoking the apotelesmatic principle whereby "a prophecy fulfilled, or fulfilled in part, or unfulfilled at the appointed time, may have a later or recurring, or consummated fulfilment, with the recurring fulfilment repeating the main idea".[24] An example accepted by most Adventists includes, "certain of the predictions of Matthew 24 pointed forward both to the destruction of Jerusalem in AD 70 and to the end of time."[25]
General Conference scholars acknowledge this too, admitting, "It is true that Seventh-day Adventists have made two applications" of Bible prophecies.[26] However, they claim Dr. Ford was still wrong because, "The apotelesmatic principle fails to differentiate between fulfillment and application."[27] What they mean is anyone's guess given "apply" and "fulfill" are virtually synonymous.[28]
Dr. Ford was also condemned for saying the Bible points to a 1st century Second Advent, but that Christian inaction has caused its delay:
"According to Ford, Christ planned his return to coincide with the fall of Jerusalem in the first century. This is pure 100% preterism!" [29]
However, the delegates at Glacier View also accepted this position:
"Does the New Testament indicate the likelihood of a first-century return of Christ? VOICES: 'Yes'. (No objections)."[30]
Paradoxically, I find Dr. Ford's thoughts on conditional prophesy and eschatological delay most prevalent today within conservative Last Generation Theology movement.[31] This movement has seen support from our current General Conference president, whose father reigned in 1980.[32]
5. The delegates never actually condemned Dr. Ford as an apostate. He was at most heterodox, not a heretic
It is true Dr. Ford had some challenging ideas, but did they constitute biblical apostasy? The language in the Consensus Document is itself far from categorical:
The precise meaning of the Old Testament prophecies is a matter that calls for ongoing study…
The year-day relationship can be Biblically supported, although it is not explicitly identified as a principle of prophetic interpretation…
While there is, therefore, not a strong verbal link between this verse and the Day of Atonement ritual of Leviticus 16, the passages are, nevertheless, related…
But while we believe that our historic interpretation of Daniel 8:14 is valid, we wish to encourage ongoing study.[33]
The Ten-Point Critique used to defrock Dr. Ford also said his views were "an unwarranted reduction of Adventist belief".[34] A reduction is hardly a wholesale departure.[35] President Neal Wilson himself admitted, "I don't think Dr. Ford's basic view of justification necessarily leads to divergent doctrine."[36] The language in the Consensus Document and Ten-Point Critique seem to treat Dr. Ford's ideas as heterodox—an alternative acceptable opinion.[37]
6. There was almost a compromise – and Elder Wilson was almost a hero
Finally, I was surprised how close the parties came to a compromise. First of all, "The two consensus statements unanimously voted at Glacier View by his peers were accepted by Dr. Ford. He was therefore in harmony with his brethren."[38] Second, Elder Wilson was almost the hero of the story because he accepted a compromise: Dr. Ford was to remain silent on the PAIJ:
FORD: "…Since October 27, I have refused to speak on the judgment, and I have no intention of speaking on it until the brethren have studied it…"
WILSON: "…I believe it is an answer to prayer. I accept your statement, Des, at face value. At no times has this church endeavored to control minds…Yes, I would accept that."[39]
So why didn't the compromise stick? I get the sense it came down to a conflict of personalities, where Dr. Ford unnecessarily exasperated some peers and administrators.[40] That may be true, but scripture teaches ill feelings aren't relevant to administering justice (Ex. 23:4-5; Lev. 19:18; Matt. 5:44-48).
Can we now say the Dark Lord's name openly?
Dr. Ford was perhaps many things, but it seems he was never the Adventist Dark Lord of my childhood. So why was he presented as such to me?
No doubt church leaders thought they were only protecting the flock and that a message had to be sent.[41] However, the ends never justify the means (Ex. 23:3; Lev. 19:15). It wasn't even an eye for an eye, which is actually a biblical passage about proportionality (Ex. 21:24).[42] No, it was an eye for a head. The above illustrates there are serious questions about Desmond Ford's "trial" in 1980. Like some divine comedy, we should remember Glacier View was about defending a doctrine concerned with divine justice and vindication. The irony! Given church administrators are today grappling with similar issues of theological diversity and organisational rebellion, Glacier View provides valuable lessons, if only we will listen and take heed. If Ted Wilson were a great man (and I think he could be), he might consider issuing an apology to Desmond Ford[43] for what occurred during the administration of his father, Neal Wilson.[44] Not for the merits of his father's beliefs, but perhaps because of the overzealousness of the process. Fiat justitia ruat cælum (Matt. 6:10).
---
---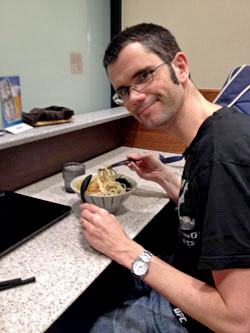 Stephen Ferguson is a lawyer from Perth, Western Australia, with expertise is in planning, environment, immigration and administrative-government law. He is married to Amy, and has one child, William. Stephen is a member of the Livingston SDA Church.