16 July 2019  |
AT contributor Larry Downing interviewed Rodney Vance, MFA, Chair of the Department of Film and Television Production at La Sierra University. Rodney Vance is a professional filmmaker and has mentored many Adventist students who wish to pursue a career in the film industry.
---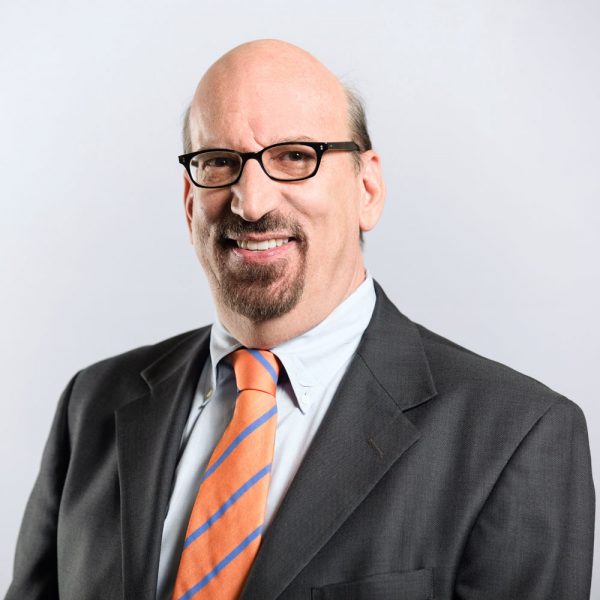 LD: Rodney, in the past, faculty of Adventists colleges and universities were educated in their specialty at Adventist schools. This practice is unlikely for those of you in the film program for the reason Adventist schools did not have film programs. Is this true in your case? 
RV: Yes. I received my Master of Fine Arts (MFA) in Theater with an emphasis in playwriting from The Catholic University of America in Washington, DC. 
LD: Where did this degree take you?
RV: Pacific Union College invited me to join the faculty of their long-established Film Program. While there, the film students, faculty, and I produced a 40-minute giant screen film called "Napa Valley Dreams." It was the first documentary film to feature Dolby Atmos sound and was distributed internationally by Sony Entertainment. After four years at PUC, I agreed to start a brand new film department at La Sierra University. With the students and faculty there I produced a ten-minute short film called "The Butterfly, The Harp, and The Timepiece" starring Academy Award-Winner Melissa Leo. This film was especially satisfying in that it was the first Seventh-day Adventist-produced film to qualify for an Academy Award nomination. It didn't receive an Oscar nomination, but it was exciting to be in the running.
LD: What led you to your interest in films?
RV: I've always been interested in storytelling as a way to communicate. I find that storytelling brings people together instead of driving them apart. Everybody loves a good story regardless of one's political or religious beliefs. This conviction is the light that guides my commitment to produce good stories! 
LD: How have Adventist church officials responded to the establishment of film programs in church-operated institutions?
RV: The North American Division (NAD) sponsors the Sonscreen Film Festival every year and it is operated through the NAD Communications Department. The president of the NAD often attends and is very supportive.
LD: What do you think is important to know about a film program?
RV: Film is simply another medium for storytelling. At its core, it's not about the technology. More importantly, visual storytelling is today's global lingua franca. If an organization wishes to grab the attention of people who live in today's world visual storytelling is the vehicle to do this. If an organization (org), including religious orgs, intends to talk mainly to retirees, then it can limit or neglect the visual storytelling and keep on dong what has been done. 
LD: What is the job market for those who major in film and film production?
RV: The notion that people with visual storytelling skills can't get work is a myth. Opportunities continue to exist in movies, streaming television, webisodes, and independent storytelling. Today career opportunities for those with visual storytelling skills are as promising as for those with computer skills in the 1990's. Corporations with ten or more employees now have media departments. Loma Linda University's media department produces Emmy-winning programming. Storynomics has advertisers with billion-dollar advertising budgets supporting stories that are in line with a company's brand. Government at all levels uses visual storytelling for training purposes. Educators who can teach these skills are also in high demand. In the Inland Empire, where La Sierra is located, half of the high schools offer media education. According to the 2018 Otis Report, California alone had 192,200 direct jobs (part of 1.6 million direct, indirect, and induced jobs) in visual storytelling generating $141.5 billion in wages. Nearly 50% of those jobs require a bachelor's degree or higher. This growth is against the backdrop of a global surge in economies connected to visual storytelling.
LD: How many Adventist universities/colleges have film programs?
RV: Pacific Union College was the first among the Adventist collegiate educational system to establish a media education program. The college continues to maintain a thriving film education program. Southern Adventist University offers the largest and best-funded film education program. Andrews University focuses on teaching documentary film production. Walla Walla University has the only graduate program in media, offering an MA in Cinema, Religion and Worldview and has an especially strong focus in television. Union College offers a film studies minor and is the only SDA school to offer a minor in dance, which is also a form of visual storytelling.
La Sierra University has the only Department of Film and Television Production—all of the other film education programs are part of a another department. The faculty at La Sierra University (LSU) is loaded with professional experience and qualifications: two of us are members of the Writers Guild, one of the faculty is a member of the Directors Guild, another faculty member is a composer of scores with six Emmy wins. I hold membership in the TV Academy. In addition, LSU is unique among Adventist universities in that we are the only school to offer certified Avid editing instruction and an emphasis in sound mixing. [Avid is a professional editing system that is commonly used in the production of major films.]
LD: Why should the Adventist church care about preparing professionals to engage in the film industry?
RV: Visual storytelling is the dominant language of the global culture—more so than English or French. If you want to communicate to a wide audience, you have to be able to "speak" visual storytelling.
LD: What's your guess on the number of current or former Adventists who are involved in the film industry?
RV: A lot more than people realize but I don't think I can give you a number. The Head of Development at Sony is Seventh-day Adventist (SDA). The primary source of Hollywood funding out of Asia is a graduate of La Sierra University. The owner of one of the major recording studios in L.A. is an SDA and actively supports La Sierra Film. There are many, many others. Most of them stay quiet but they are eager to support Adventist efforts to get serious about professional visual storytelling education.
LD: What are the areas of producing visual products that LSU covers?
RV: We offer a new BA degree that combines teaching film production skills with earning the required certification to teach at high schools in California and Adventist academies anywhere. This is ideal for those looking to ensure their education results in a job upon degree completion.
We also offer a BFA degree with four areas of emphasis: production, script writing, sound, and editing. A fifth "independent" emphasis allows the student to use courses from throughout the University to customize their degree toward their chosen career path. Students have used this to prepare them for careers in acting, the business-side of Producing, and more.
LD: What areas of producing visual products most interest your students?
RV: Creative production. Most students want to pick up a camera and make visual stories.
LD: If you could implement one core area that affects an Adventist film program, what would that be?
RV: I understand your question to apply to implementing something we don't have now. We need an "employment agency" for visual storytellers. We need a way to coordinate internships and turn them into jobs upon graduation. The training is there. The jobs are there. We need to connect the two in an organized manner.
We also need a more entrepreneurial approach to film education. We are at the early stages of figuring out how to combine the education of visual storytelling with Silicon Valley-style incubators that can foster student careers. 
LD: What do you believe is important for people to know about your film programs and the people involved in it?
RV: Every faculty member is either Seventh-day Adventist or familiar with and supportive of the Seventh-day Adventist mission.
Our faculty have worked with and continue to work professionally as visual storytellers at every level. Jordi Ros used to be Head of Development for Disney, and Carrie Specht was an Assistant Director for Star Trek, Malcolm in the Middle, and many more television series. These teachers have assimilated, and can teach, the long history of how to create visual stories that can't be found in any textbook. You don't really know how it's done until you do it as part of a professional crew. As a small example: when we made Butterfly one of our students began whistling on set. Our A-list star immediately called him on it—you never whistle on a set. This is the only time I saw our star get upset. How do you learn this in a classroom? Some production skills are simply handed down from one generation to the next.
This fall we are bringing to campus two new adjunct faculty members: A-list Hollywood Producer Jay Stern (Rush Hour, Horrible Bosses) and YouTube entrepreneur Malek Houlihan. Jay is already helping one of our students develop his short film into a Hollywood feature. Malek is working with our students to build an audience, and a career, using YouTube.
The department has only one full-time teacher, Carrie Specht. All other faculty are either adjunct or, in my case, dividing time between teaching and administration.
LD: What are examples of where LSU students have found employment?
RV: We just completed our fifth year as a department so there aren't a lot of graduates. However, we already have a graduate working in documentary development at the Sundance Film Festival, two or three with profitable independent film companies, one who has already signed with a Hollywood Manager and is at a meeting with Disney as I write this. Disney is looking to buy his animated television series. Some are working below-the-line as grips. More are working in corporate environments, including at Loma Linda University. One is now completing his MFA at Chapman University, the number-five-ranked film school in the world. The department teaches the student the language of visual storytelling and the student chooses exactly how he/she wishes to use that language in support of a career.
At least one of our students is graduating debt-free. She used her visual storytelling skills to pay her entire tuition.
Our students' films are "official selections" and winning awards at film festivals all around the world. One had her film selected for national broadcast on PBS as part of Film School Shorts.
LD: How are your students enabled to serve the Adventist community and the mission of the church?
RV: We teach our students the dominant language of the global culture as part of a university liberal arts education which teaches them how to function within many changing environments. And we present the teachings and world view of the Seventh-day Adventist church in a positive manner that supports the student's faith amid the challenging ideas they confront outside the "Adventist ghetto." We understand that changing the world begins with the story you tell yourself inside your head.
LD: How does the film program enhance LSU's mission? 
RV: The mission of La Sierra University, the university with the most diverse student body in the United States, is to help students develop a passion for learning that crosses cultural and interdisciplinary boundaries, enabling them to not only thrive in a changing world but also to change the world. Call it storynomics, social justice, the gospel narrative, drama, art and design, film and television, no matter what you call it, the language of visual storytelling with its hands-on, interactive style of education is foundational to that mission.
LD: Has LSU, or other church organizations, utilized the skills of your students?
RV: Yes, the North American Division has hired and continues to hire our students. La Sierra University Marketing also hires our students as do Loma Linda University, Seventh-day Adventist television ministries, and other Adventist organizations.
With proper staffing, La Sierra Film can experience exponential growth and teach Seventh-day Adventists how to be part of the cultural conversation in powerful and innovative ways. We have maximized the effectiveness of the current department budget and are actively developing additional resources that can enable the department to thrive. Should you wish to donate to the department or contribute the visual storytelling education of Adventist students in other ways, please reach out to Rodney Vance, Chair, rvance@lasierra.edu or Norman Yergen, VP of Advancement, nyergen@lasierra.edu. 
---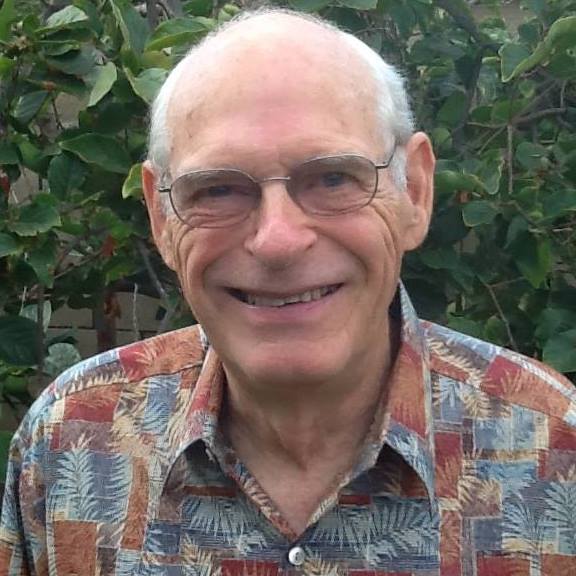 Lawrence Downing, D.Min, is a retired pastor who has served as an adjunct instructor at La Sierra University School of Business and the School of Religion, and the Adventist International Institute of Advanced Studies in the Philippines.