By Debbonnaire Kovacs, April 20, 2017     Most innovators would say that innovation begins with an unmet need and develops by thinking from a different direction than expected. Tim Allston would agree. He has written a unique book from a unique point of view for a unique audience he feels is underserved…and it all began with failure. With a whole string of failures, actually. Allston is offering his book free of charge, and one reason he gave me for this is, "On the face of it, it's a book about a guy who's a failure, and who wants to pay money for a book about a failure?"
Allston says his is a "spiritual riches to rags to riches story. I'm hoping people will see, yes I'm a failure…but God! I have an addiction problem. It would be nice if I could say, I used to have this problem, and now I'm well—hallelujah! But no. I'm not recovered, I'm recovering because of God. I'm offering this book to people free as a ministry for them to search their soul and bring healing to themselves, their families, and their co-workers."
What, you may wonder, is so unique about that—another recovering addict sharing his story? Well, the nature of the addiction is rather different. Allston has termed it "egoholism." No drugs or alcohol involved. No drugs or alcohol necessary. Just a normal human self…out of control.
He believes his descent into egoholism began in 1969 when his parents reluctantly allowed him to leave Greater Boston Academy for public high school. Throughout his childhood his parents, who were very active in the Seventh-day Adventist church, trained Allston and his sister to be ready at a moment's notice and without notes to give a public speech or recitation, and to do it dramatically, with feeling. Allston says his first public speech was at the age of three. At high school, therefore, he had abilities and experience most teenagers don't have, and he was praised and honored in a way that began to make him think too highly of himself.
"They hadn't seen that before," Allston said. "They began to honor me, give me glory, etc. I moved from the Christ-centered way of thinking I'd learned in faith-based education to being ego-centered."
He didn't realize it for a long time. Allston told me that during the 39 years of his working life he had 13 jobs. "My pattern, almost every time, was three years—one year to learn the job, one year to excel at it, and one year to get fired." And never one promotion. Not once in 39 years. Sometimes, the person doing the firing even told Allston that he had a problem and should seek help. They would say he had enormous talent, but…he needed help!
Allston wondered what was wrong with him. He excelled at everything he tried—receiving many industry awards in the fields of marketing and promotion—but then he would be fired. He told me that since men often affirm themselves by how well they can make a living, he always felt like a failure. But eventually he began to step back and try to look at it from God's point of view. "Why am I constantly succeeding, getting fired, succeeding, getting fired, what is the pattern?"
Around 2002, after being fired from then Oakwood College  for the first time, (he would be fired from the same institution three times over 15 years) he coined the term egoholism. At the time, he was taking coaching in public speaking from Zig Ziglar's biographer, Juanell Teague, and she told him nobody had written about this, and that he should.
Today he says his book began its journey toward existence about that time. He did begin to speak and write about the concept of egoholism.  He told me how he had used the concept to help everyone but himself. "I used to encourage others who got fired by saying I'd never seen a person get fired that God didn't move them up. I gave that advice for years, but never realized how much it applied to me."
In 2010, one of his painful firings was from Direct TV. "I had just had my most productive months, been heralded in a national sales meeting—and I got fired. Again. I thought God was moving me toward this book, so I tried to design it, get it ready, and produce it."
Nothing happened. In desperation, Allston began a 40-day fast with Scripture reading and prayer. He also asked for help—a good first step, as any recovering addict could tell him. He sat down with a local pastor and told the whole story. "I'm trying to move this book—this ministry—I can't figure out why it's not moving!"
Pastor Benjamin Jones told him God always prepares the minister before the ministry. Allston listened. "I stopped all my efforts to push. I told God, 'You lead.' I realized I'd been a 'Navy seal' sort of Christian—as soon as you get the vision, you run right out to accomplish it. But God had me in the wilderness, to learn more, dig more, even have more defeats until He showed me it was time."
Allston even went back to work for Oakwood University for the second time. But the same ingrained patterns still held sway. Allston accomplished all kinds of things for Oakwood in the PR department. But in December of 2013, firing him again, Oakwood President Dr. Leslie Pollard told him, "Tim, on my campus, I've got two geniuses with problems. You're one of them. Get help. Now."
Allston was devastated. But over the years he'd gained some sense. "I always had a love for God," he told me. "I figured out that He was leading. He had a plan."
Allston got professional counseling. And he wrote the book.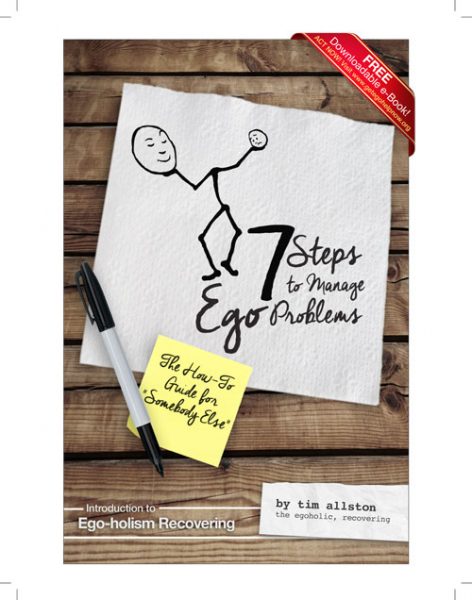 It's called 7 Steps to Manage Ego Problems: The How-to Guide for "Somebody Else." In part, that's because Allston hopes some people will pick it up to help them deal with "someone else's" ego problems (which he hopes it will) but will also discover they might need help themselves.
The difference in Allston is very visible in the surprising fact that he is choosing not to use his 40 years' experience in marketing to publicize this book. He wants to do it as much as possible in one-on-one contacts. In conversation with someone, the subject of ego, or failure, or something relevant will come up, and he offers this free ebook. He wants to see what God will do with it, with as little interference as possible from the Allston ego.
Interestingly, he believes that besides the main fact that God has him ready, another big reason that the time has arrived for his book to come to light is because of the present American administration.
He described it this way: "The American Ego has landed. Look at it in biblical historical perspective—Donald Trump is the David that killed six Goliaths—the GOP, the Democrats, any chance of a Bush dynasty, a Clinton dynasty, the mainstream media, and Obama's legacy. All of these he has toppled or is seeking to topple. On the surface, people see him as a big ego, but I believe he is hiding very small ego. He fits what America wants—or thinks they want. Time will tell. Leadership magnifies defects. In my jobs I had leadership and influence—my defects showed and that was the proving ground for God to lead me and teach me something different."
As for that unique audience Allston says no one speaks to, he calls them "silver medalists. They are the most important part of any organization: persons defined as #2—associate, assistant, deputy, second, etc. At home it's typically the wife; in a single-parent household it's typically the oldest child." Allston believes his message will especially resound with these hard-working, less acknowledged individuals.
Most importantly, he believes our growth in life is God-ordained, even through the failure times. He referred to the story of the blind man in John 9, when Jesus said this man's life, even his affliction, would glorify God.
"I believe," Allston told me, "that God allowed this blindness, this egoholism in me so that one day through a series of exposures, I would be able to tell this story. I am thrilled that God has allowed me to tell this story. Each of us has a blindness. The question is, what is your blindness that God is waiting for you to confess and open up so you can tell your story?"
---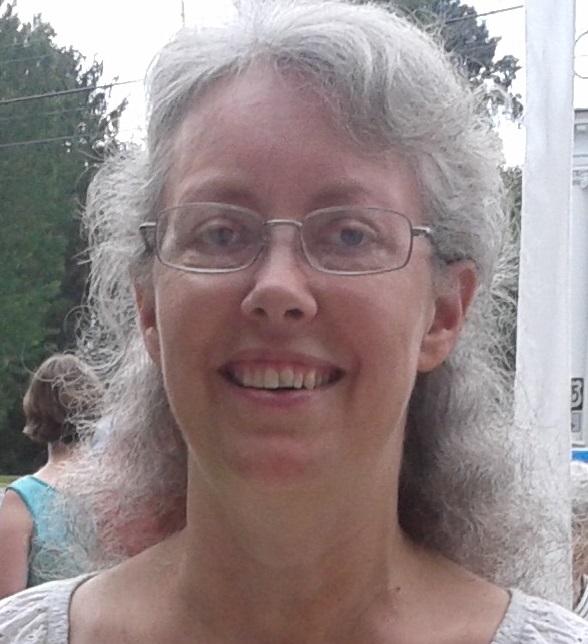 Debbonnaire Kovacs is a speaker and the author of 28 books and over 700 stories and articles for adults and children. To learn more about her work or ask her to speak at your organization, visit  www.debbonnaire.com.