31 October 2022  |
Dear Aunt Sevvy,
Genesis 3:6 says that Eve gave the forbidden fruit to her husband who was with her. Patriarchs & Prophets (pp. 53-56) paints a different picture: that Eve wandered away from her husband and his sensible control over her, so that she was alone at the tree—and when she found Adam later, she gave him the fruit. Can you explain the contradiction?
Signed, Contradictory Info
---
Dear Info,
Questions like this sometimes come up when reading Ellen White. Though she has much interesting homiletical commentary on the Bible, there are occasionally differences between what she says and what the Bible says. If the Bible is our highest authority (and both Adventist doctrine and Ellen White insist on that), then we can without worry admit that sometimes Ellen White was simply wrong.
And that's OK. Ellen White never claimed infallibility. You must read Ellen White's writings with discernment, understanding that she never intended to write a replacement for the Bible. She wrote, "The Lord desires you to study your Bibles. He has not given any additional light to take the place of His Word." 
You are not disloyal to your church or to God when you admit that sometimes she didn't reflect the Bible's view. Her writings should never be allowed to supersede the Bible, no matter what church leader quotes her as if they do. 
Let's appreciate Ellen White for the encouragement she offers, but always hold the Bible as our final spiritual authority.
Aunt Sevvy
---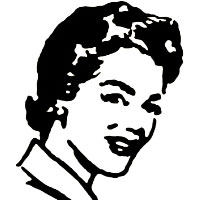 You can write to Aunt Sevvy at DearAuntSevvy@gmail.com. Please keep questions or comments short. What you send us at this address won't necessarily be, but could be, published—without identifying the writer. Aunt Sevvy writes her own column, and her opinions are not necessarily those of Adventist Today's editors.
To join this conversation, click/tap here.