By: Dan M. Appel
---
1 Peter 3:15-16 (NLT) – Instead, you must worship Christ as Lord of your life. And if someone asks about your Christian hope, always be ready to explain it. But do this in a gentle and respectful way. Keep your conscience clear. Then if people speak against you, they will be ashamed when they see what a good life you live because you belong to Christ.
"When it becomes more profitable to make fun of someone or berate them for their beliefs than it is to offer a constructive alternative, intellectual discourse is threatened. And, when a people can no longer rely on intellectual discourse, the society is bound to fall." Eric Robert
"Civil discourse . . . requires respect of the other participants . . . It neither diminishes the other's moral worth, nor questions their good judgment; it avoids hostility, direct antagonism, or excessive persuasion; it requires modesty and an appreciation for the other participant's experiences." Kenneth J. Gergen
Civil discourse doesn't mean we agree on everything but that if we disagree, it isn't taken as a threat to our very being. It's also having people on both sides of an issue accept that disagreement doesn't mean the other side isn't listening — they just don't agree. Mike Mrowicki
"Nastiness devalues the speaker . . . because the unwillingness to restrain the urge marks the speaker as less civilized, more animal-like." Stephen L. Carter
---
In the first article in this series, I said that we often take sides and sling insults and point fingers and make judgments with very little effort to hear and understand what those on the other side are thinking and feeling. While we use words like "truth" and "the truth," most of the time we are really more about our opinions and our sides than we are about truth.
Brene' Brown describes it this way: "It is easier to stay civil when we're combating lying than it is when we're speaking truth to baloney. When we're speaking baloney, we aren't interested in the truth as a shared starting point. This makes arguing slippery and makes us more susceptible to mirroring the BS behavior, which is: The truth doesn't matter, what I think matters."
Sometimes it isn't necessary to call out BS because everyone involved knows that it is done in good humor and is not intended to mislead. But, when the stakes are high, and it is being used to manipulate or intimidate or control or shame and we need to speak truth to baloney, how do we do it in a way that promotes good will and understanding and promotes and preserves relationships that matter?
First of all, we need to intentionally commit to the belief that other people and their ideas and my relationship with them really matter. Jesus made it clear that that not only applies to those who are my friends and those I agree with, but also with those as committed to ideas that are 180 degrees contrary to mine. In fact, Jesus taught that my relationship with him is measured by how I treat those who would be considered my enemies, who are vociferous and angry and insulting and belligerent and full of, dare I say it, baloney.
Second, I need to give careful attention to what is going on in my own heart, the log in my own eye, before I begin to deal with the dust speck in someone else's. What is my attitude? Am I acting or reacting? How committed am I to the truth, the whole truth, and nothing but the truth and am I expressing it in ways that promote and do not threaten and fracture relationships?
Third, I need to commit to allowing the Holy Spirit to make me "unoffendable." All too often, if we don't enter into crucial conversations with a chip on our shoulder we get one soon enough when someone pushes one of our "hot buttons." How much better if we determine that we will not become offended or angry just because someone else is.
Fourth, I need to elevate my commitment to "civil discourse." Cassandra Dahnke and Tomas Spath define it this way: "Civility is claiming and caring for one's identity, needs, and beliefs without degrading some else's in the process . . . (Civility) is about disagreeing without disrespect, seeking common ground as a starting point for dialogue about differences, listening past one's preconceptions, and teaching others to do the same. Civility is the hard work of staying present even with those with whom we have deep-rooted and fierce disagreements. It is political in the sense that is a necessary prerequisite fo4r civil actions. But it is political too, in the sense that it is about negotiating interpersonal power such that everyone's voice is heard, and nobody is ignored."
Fifth, I need to approach other's baloney "with generosity when possible. Don't assume that people know better and they're just being malicious or mean-spirited. In highly charged discussions, we can feel shame about not having an informed opinion and these feelings of 'not enough' can lead us to baloneying our way through a conversation. We can also believe that we're responding from real data and have no idea that there's nothing to back up what we're saying. Additionally, we can get so caught up in our own pain and fear that truth and fact play second fiddle to emotional please for understanding or agreement. Generosity, empathy, and curiosity (e.g. Where did you read this or hear this?) can go a long way in our efforts to question what we're hearing and introduce fact."
Sixth, stick to issues not personality. First year law school students are taught to argue the facts and the law. If that doesn't work, they are instructed to attack the person; and if that doesn't work, they are challenged to speak loud and make a lot of noise. All too often in many of our discussions we reveal our insecurity about the facts, the truth as it were, by attacking others as people and making a lot of noise – written or vocal. By sticking to the issues and refusing to enter into personal attacks, we have a much greater probability of coming to agreement or at least respect for others who see things through a different lens than we do.
Seventh, (a very Biblical number) commit to speaking and acting in love. As Paul challenges us in Ephesians 4:15, 16, " . . . by truth spoken in love, we are to grow in every way into Him—the Anointed One, the head. He joins and holds together the whole body with its ligaments providing the support needed so each part works to its proper design to form a healthy, growing, and mature body that builds itself up in love." That can only happen when we allow God to be the center and source of our discussion. Or, as Paul says in Galatians 5:22-23 "The Holy Spirit produces a different kind of fruit: unconditional love, joy, peace, patience, kindheartedness, goodness, faithfulness, gentleness, and self-control." How we choose to talk to each other or write about each other reveals much more about the truth of our beliefs and positions than how persuasively or powerfully we can batter those who disagree with us. And, loving each other is the only way that we will continue to mature into the healthy and growing and mature people God calls us to be.
---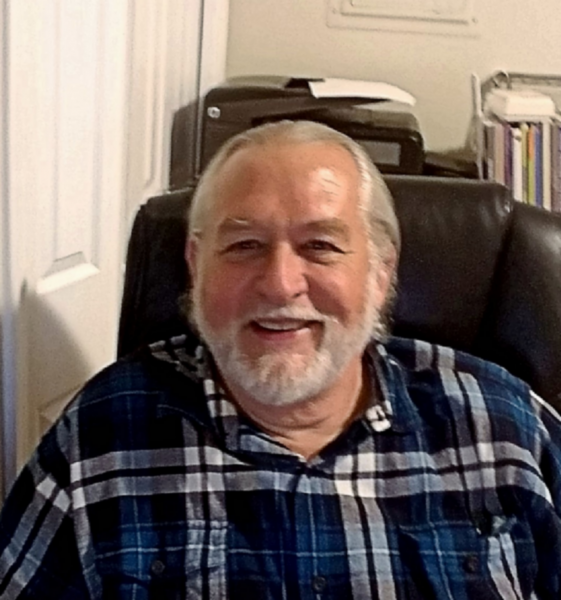 Dan M. Appel is a published author and retired pastor living in Magalia, California. He is a deeply committed and sometimes passionate follower of Jesus who loves being a layman and trying to live in the marketplace what he has encouraged others to do for so many years.