by Paul Priest  |  4 November 2022  |  
In previous articles here I have argued that Genesis 1 and 2 represent two separate creations. I have suggested that one speaks of the creation of life, the other the elevation of the previously created hominins to humankind. 
Genesis 4 and 5 introduce two interesting terms that may shed some light on this transition: "sons of God" and "sons of men." What is the difference? Scripture seems to give a transition from the sons of God to the sons of men after the fall of Adam and Eve, then back to sons of God again with the presentation of the gospel through various symbols and teachings. 
I have long believed that since nature is God's creation and scripture is God's revelation, they should agree. In this essay I propose that one way to bring about agreement—and I admit that it is a speculative one—could involve the difference between the two biblical terms "sons of God" and "sons of men," as applied to human beings. Homo sapiens is the evolved hominin in Genesis 1, which is remade by God into an aware, spiritual being in Genesis 2.
Hominin fossils
The existence of hominin fossils is a reality, and they demand a place in our origin models. In the past century, thousands of fossil hominin bones have been discovered. Currently, twenty distinct species have been identified. The oldest date back about 6 million years. 
In the 1970s a set of footprints were found in northern Tanzania dated to about 3.6 million years. They were made by a hominin species that walked upright, named Australopithecus africanus, which means "southern ape." Homo habilus dates back about 2 million years. Stone tools have been found associated with this fossil. Homo erectus dates to about 1.8 million years. These creatures made wooden tools as well as stone tools, and lived in caves. Homo sapiens neanderthalensis, considered an archaic homo sapiens, buried their dead, painted in caves, and made figurines. 
We are considered genetically to be modern homo sapiens. Fossils of our kind of hominin date back about 100,000 years.
The skeletons of hominins show a progression toward becoming more human-like in bone structure and brain capacity. They show that homo sapiens are descended from primates. This is confirmed by comparing the genome of chimpanzees and humans, which is 98.5 % identical; we share ancestry with chimpanzees. 
The fact is, we are a sophisticated form of animal, as much a beast as an ape. Indeed, the Psalmist asserts that man "…is like the beasts that perish" (Psalm 49:12,20). Ecclesiastes posits that "…the fate of the sons of men and the fate of beasts is the same. As one dies, so dies the other; indeed, they all have the same breath, and there is no advantage for man over beast…. All come from dust, and to dust all return" (Eccl. 3:19.20). 
I am speculating here that scripture teaches two different species of mankind: "sons of men" and "sons of God." What is the difference?
Two Species of Mankind
Scripture says Adam was created in the image of God (Gen. 1:26). John Stott calls Adam "homo divinus" because he was in God's image (Stott, 1994, p. 164). Adam's character was like God's: "Whosoever lives in love lives in God, and God in them" (1 John 4:16). 
Again, I am advancing the idea that homo divinus and homo sapiens are ways to differentiate between the two kinds of mankind—the sons of God and the sons of men—the original evolved hominin, and the spiritually self-aware human God created in Genesis 2. 
Adam was the first homo divinus described in scripture. God formed him from dust and breathed the breath of life into him, and he became a living being; then God placed him in the Garden of Eden (Genesis 2:7, 8). 
The Hebrew and Greek words for "breath" can also be translated as "spirit." Was Adam homo divinus because that "breath of life" was more than just biologically life-giving, but was an infilling of the Holy Spirit? Indeed, 1 Corinthians 6:19 declares that "your bodies are temples of the Holy Spirit… whom you have received from God."
There is no mention of the "breath of life" being given to the fish, the birds, or the beasts of the field, all of which are also alive. I would argue that that would include homo sapiens because the original homo sapiens, before God's intervention, were merely primate beasts. 
Only Adam and Eve got the breath (spirit) of life, which is what made them children of God. They were a special creation—whether God formed them literally from the dust of the ground or created them from an existing hominin doesn't change the results. Our bodies are primate bodies: we have the same organs, almost identical DNA code, and we both return to dust following death. 
The apostle Paul also presents Adam as the first man—the first homo divinus. The apostle adds that "…sin entered the world through one man, and death through sin …" (Rom 5:12). 
Perhaps homo sapiens existed many, many thousands of years before Adam. Homo divinus, Adam and Eve, in whom God breathed his Spirit, were something new. They walked and talked with God in the cool of the evening (Gen 3:8). 
Has the refusal to accept the reality of the evolution of homo sapiens caused us to miss the difference between these two different forms of humankind? 
The fall
When Adam and Eve fell, they lost their clothing of light and discovered they were naked. This is indicative that they lost whatever it was that made them homo divinus. They were now sons of men again—homo sapiens. Their nature was changed: they were infected with iniquity, selfishness. Scripture asserts that after the fall the children born to Adam and Eve were born "after the likeness of Adam" (Gen. 5:3)—that is, they had Adam and Eve's newly acquired selfish nature. 
Yet apparently that selfish nature wasn't permanent. It could be changed back to homo divinus. 
For example, two genealogies of mankind are given in Genesis. Chapter 4 gives the genealogy of Cain and chapter 5 gives the genealogy of Seth. Ellen White says that "the descendants of Seth were called the sons of God—the descendants of Cain, the sons of men" (3SG 60). These genealogies represent the two different types or species of mankind—one that accepted the gospel as it was preached back then through the sacrificial system, and one that didn't.
Homo divinus again
I propose that it is acceptance of the gospel, and a reunification with God through Christ, that distinguishes homo sapiens from homo divinus—the "sons of men" from "the sons of God." 
This can be seen early on in Genesis 4. When Abel sacrificed a lamb, and Cain the fruit from his garden, God accepted Abel's sacrifice but rejected Cain's. 
Hebrews (4:2) says that the gospel was preached in Old Testament times by means of the sacrificial system, the lamb symbolizing the death of Christ. In essence the gospel is the meaning of the sacrifice of Christ. So Abel's sacrifice is a statement of his belief in God's grace. Cain's sacrifice shows his unbelief. 
Hebrews goes on to say that the gospel they heard "was of no value to them, because they did not share the faith of those who obeyed" (Heb. 4:2 NIV). When God says to Cain: "Why are you angry? Why is your face downcast? If you do what is right, will you not be accepted? But if you do not do what is right, sin is crouching at your door" (Genesis 4:6), God is calling Cain to the gospel. 
Obedience is to the gospel, not the law. Many interpret obedience to the gospel as obedience to the law, but they are not the same. The law was given at Mount Sinai several thousand years after Cain.
Abel's sacrifice was a faith response to God's promise, prefigured in Genesis 3:15 and elsewhere. The fulfillment of that promise wasn't experienced until thousands of years later, in Jesus Christ. Yet Abel's sacrifice shows that he believed before it happened: it was faith in God's promise that made the descendants of Seth the "sons of God," homo divinus. 
"Whereby are given unto us exceedingly great and precious promises that by these ye might be partakers of the divine nature" says Peter (1 Peter 1:4). "Here is faith, naked faith, to believe that we receive the blessing, even before we realize it" (EW 72), wrote Ellen White. 
With the influence of God's divine nature, received through faith, those who accepted the gospel became homo divinus again. Throughout history there have always been sons and daughters of God. In Christ, and Christ in us, results in a new creation (2 Corinthians 5:17). Those who live by faith in the promises of God are homo divinus.
What about death?
In 2020, 61 footprints were discovered in White Sands National Park. Based on their shape and stride length, it was determined that these footprints belonged to humans. The age of these footprints was determined by radiocarbon dating at 21,000 to 23,000 years. In 2022, 88 human footprints were found on a military base in northwestern Utah. Based upon the age of the soil in which these prints were found, their age is estimated at 12,000 years. 
These footprints show that homo sapiens were in North America thousands of years before the creation of Adam and Eve. Homo sapiens were dying thousands of years before the fall of Adam. 
The presence of these footprints and the hominin fossils challenge our traditional view that death originated with the fall of Adam. 
They also challenge the idea of a worldwide flood, as a worldwide flood would have erased the footprints in Tanzania and New Mexico and Utah. 
Death is the fate of all things living. Scripture implies plant death existed from the beginning—the created creatures including Adam and Eve, ate plants. Animal death has also existed from the beginning. Many fossils of predators have been found with their prey in their bellies.
God told Adam and Eve that the day they ate of the fruit from the tree of the knowledge of good and evil they would die (Gen 2:17). They ate but they didn't die that day. Their death was a separation from God, which also ultimately resulted in physical death. 
"Amalgamation"
The apostle Paul says the wicked were punished because they did not "obey the gospel" (2 Thess. 1:8). The amalgamation of homo divinus with homo sapiens resulted in a corruption of the gospel, which led to an increase in wickedness and ultimately to Noah's flood (3 SG 75). 
One of the early and very puzzling statements in the Bible is that "the sons of God saw that the daughters of men were beautiful; and they took wives for themselves…." (Genesis 6:2). Ellen White says amalgamation could be seen in certain races after the flood (3 SG 75). 
Could it be (and this is, again, speculation) that "the sons of God" taking "the daughters of men" as wives is the amalgamation of man and beast referred to in Vol. 3 of Spiritual Gifts, page 64? This statement caught a lot of criticism following its publication and was removed in Patriarchs and Prophets. Perhaps it merely means that two different spiritual species of mankind, homo divinus and homo sapiens, mixed, resulting in sons of God being influenced by sons of men. 
God warned the Israelites about forming contracts with pagan nations because they would "become a snare in your midst" (Ex. 34:12,13). They didn't listen to God and ended up worshiping Baal. An explanation may be that men of God's chosen people married Babylonian women during the exile—which Nehemiah made them give up.
I realize this is highly speculative, but for me it brings together truths from God's word with what is seen in science—neither of which lie to us. Even if you don't accept my conclusions, perhaps it will at least make you think about the difference between what the Bible calls sons of God and sons of men—homo divinus and homo sapiens.
---
Works Cited
Boice, J. M. (1998).

Genesis

vol 1

.

Grand Rapids: Baker Books.

Lieberman, D. E. (2013).

The Story of the Human Body.

New York: Pantheon Books.

Stott, John. (1994).

Romans.

Downers Grove: InterVarsity Press.
---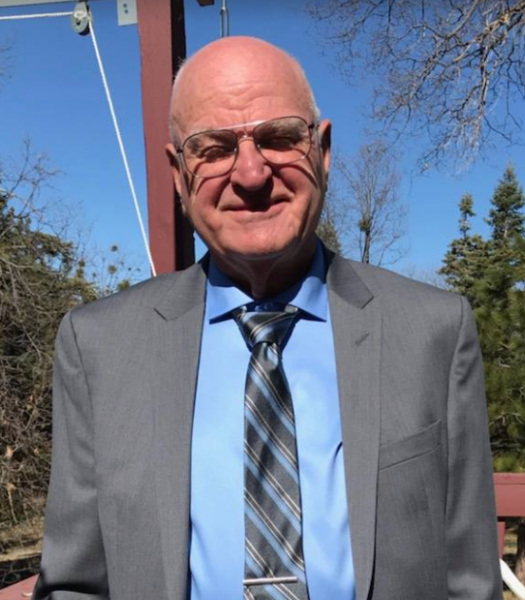 Paul Priest earned an Ed.D. from Loma Linda University with emphasis in science education. He taught for 22 years in Adventist academies, and 22 years in public school. He lives in southern California.