By Arthur Sibanda  |  26 March 2021  |
My memories of primary school include episodes of competitive bragging with my friends. It might have been that my dad was stronger than everyone else's dad, or even that the buses in our part of town were faster than those in other parts of town! 
And then there was a time I argued that the building that my church met in was the tallest in all of Hwange, the little mining town where we lived. 
For some reason our town had zoned that church buildings be built along a single "church street." My church's building was a towering and imposing edifice—at least it seemed that way to me. In my naïvete, I somehow associated the size of the building with the truthfulness of the denomination—a point that drove my zeal in those verbal exchanges. 
However my pride would be shattered when the Roman Catholic church, true to their tradition, replaced their small building with a gigantic brick cathedral with a bell tower that dominated the skyline. At that point, I lost my argument.
Adventists and buildings
My church denomination is unique in its beliefs, particularly in the observance of Saturday as the day of worship—something which makes us stand out from other brands of Christianity. Another feature unique to my church tribe, at least in my country, is the presence of incomplete buildings at most of our sites. It is not uncommon to have a church structure take more than a decade to reach completion—though sometimes congregations have been fortunate enough to have organizations like Maranatha International erect  "one day" structures for them. This has helped a lot of churches be able to quickly complete their projects. 
On any given Sabbath it isn't uncommon for the Church Development committee to get up and campaign for offerings for the building project. Passages from the Old Testament are cited to show how God is displeased to see the worshippers living in lavish houses when their local church structure lies in shambles (Haggai 1:4,8). God would rather have us direct all our resources to the building, they suggest, and not spend our finances on a mortgage. So much importance is attached to this that I suspect that some congregants believe that as long as the church structure is neglected they are in danger of losing out on God's blessings. 
Just as we use the argument from Haggai to raise money for the church building, I wonder if our emphasis on our church buildings means that we view it similar to the way Old Testament believers thought of the sanctuary or temple.
In my part of the world the church building is revered, and regarded with great awe, which makes me wonder if we are still clinging to the symbolic "types" of the Old Testament. I am not, of course, intimating that there should be irreverence or disorder during worship services. But this overemphasis on the holiness of the place leads to some unusual beliefs. 
For example, in many places, congregations will rent meeting space from other churches. Some of our people, though, have suggested our church buildings would be desecrated if they were rented out to other Christians. The church building is seen as sacred, in the sense that any person with a different theological persuasion would defile it if they were to use it, as though the Shekinah glory still manifests in the vestry room.
The only place to worship?
COVID-19 has restricted the use of our church buildings, for fear of spreading a dangerous disease through close contact. I fear some church members feel that without being able to meet in their building, a vital expression of their faith had been crippled. For this reason premature attempts are made to go back to meet in "God's house," as though it is religious duty to meet in that particular place. 
This preoccupation with the church building may be a form of idolatry, and may impede efforts to find new ways of maintaining fellowship within the parameters of the "new normal." What, for example, if in poverty-stricken areas of the world congregants would cripple their own attempts to get affordable housing in pursuit of God's blessings, which they believe will only come when they sacrifice for a church building?
The early Christian church met mostly in homes (Philemon 2). They were often not welcome in synagogues or at the temple in Jerusalem. Large imposing church buildings resulted when the Roman Emperor Constantine made lavish pagan temples into Christian places of worship. It may help to explain why the early church clergy led lavish liturgical functions in their church buildings—perhaps not unlike the pomp and majesty that pagan priests had been performing in their temples. What a contrast with what happened in the house churches, where the priesthood of all believers was practised! (1 Peter 2:5,9).  The shift from house churches to big buildings created a massive separation between the clergy and the laity; the former were seen as active participants in temple activities, while the latter were passive spectators. 
God in us
The Seventh-day Adventist church has given much attention to the Old Testament temple services, to the point that several fundamental beliefs draw on the sanctuary services. In all the interpretations that are given, it is always clear that the Old Testament temple services were a symbol of what Jesus would accomplish in his earthly ministry. This is why animal blood sacrifices and temple feasts are no longer practiced: they were "…a shadow of what was to come…" pointing to "…the physical reality (which) is Christ." Col 2:17 FBV. 
Jesus was the embodiment of God's desire to dwell amidst his people. In Jesus, God literally dwelt amongst his people as "Emmanuel" – God with us (Mathew 1:23). The Saviour saw himself as the new temple to which the focus of attention should shift (Mat 12:6, John 2:19,21). 
Going farther, the apostle Paul taught that in the New Covenant the temple is the human heart. "Don't you know you are God's temple and that God's Spirit lives in you?" 1 Cor 3:16 FBV. Each individual believer is a temple in this sense, and is a building block composing the greater spiritual temple of the God's universe. 
Ellen G White expounded on this beautiful concept.
…it was God's purpose that every created being, from the bright and holy seraph to man, should be a temple for the indwelling of the creator. The Desire of Ages, 161
Of the Old Testament temple building, she writes, 
This building represents God's spiritual temple, which is composed of material gathered out of every nation and tongue and people, of all grades, high and low, rich and poor, learned and ignorant. These are not dead substance, to be fitted by hammer and chisel. They are living stones queried out from the world by the truth; and the great master builder, the Lord of the Temple is now hewing and polishing them, and fitting them for their respective places in the spiritual temple. When completed, this temple will be perfect in all its parts, the admiration of angels and of men and women; for its builder and maker is God. Truly, those who are to compose this glorious building are "called to be saints."- The Review and Herald, May 6, 1884.
The incarnation of Christ began the restoration process of reconciling God with his intelligent beings, which was the building up of the spirit temple which the Devil had destroyed through his lies (see John 8:44). 
But by the incarnation of the Son of God, the purpose of heaven is fulfilled. God dwells in humanity, through saving grace the heart of man becomes again His temple. God designed that the temple at Jerusalem should be a continual witness to the high destiny open to every soul. The Desire of Ages, 161
By extension, 1844 can be seen as a phase that initiated a revelation of a clearer truth of God's character, a truth convincing enough to dispel all the lies of the enemy and thus cleansing the minds of God's children to enable them to be reconciled with God. This is the great work of the cleansing of the temple.
The real temple
Right now, as believers are concerned about the restrictions on the use of their church building, they need to hear the good news that the church building is not the spiritual temple of God. Jesus foretold the advent of a time when meeting God in a specially designed building will not be possible. 
But the time is coming—and in fact it's here already—when true worshipers will worship the Father in spirit and in truth, for these are the kinds of worshipers the Father wants. John 4:23 FBV. 
To the Samaritan woman he revealed that it won't matter whether the believers will be on a designated mountain or in the temple in Jerusalem, for when two or three believers meet they are assured of God's presence (Matthew 18:20).
In view of similar events in the future—pandemics, and other events that keep us out of our church buildings—church leaders will do well to adopt a more flexible model for conducting church, similar to the house churches that were typical of the early Christian times when believers met quietly at home for fear of persecution. This will be not just convenient and economical; it will help believers focus on building more solid and intimate relationships, which will in turn build the spiritual temple of God. This will suit us for citizenship in the much-awaited New Jerusalem, which John describes as having no temple at all:  
I did not see a temple there, because the Lord God the All-powerful One, and the Lamb, they are its temple. Revelation 21:22 FBV
---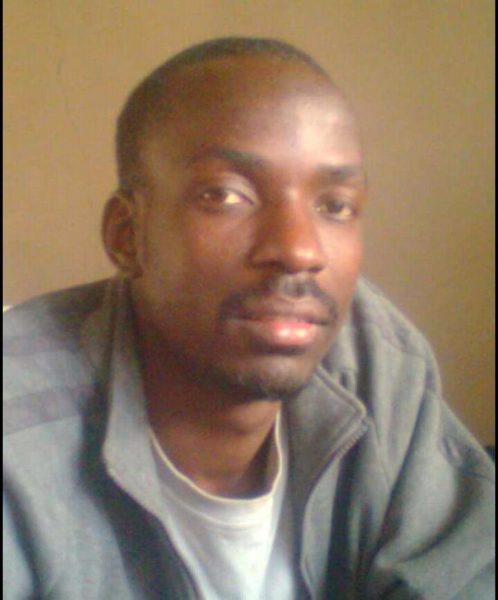 Arthur Sibanda is a mental health nurse in Victoria Falls, Zimbabwe. He and his wife, Mercy, have one daughter, Nobukhosi Tashanta. He enjoys writing, composing songs, and singing, and is also involved in a ministry helping people overcome sexual brokenness.