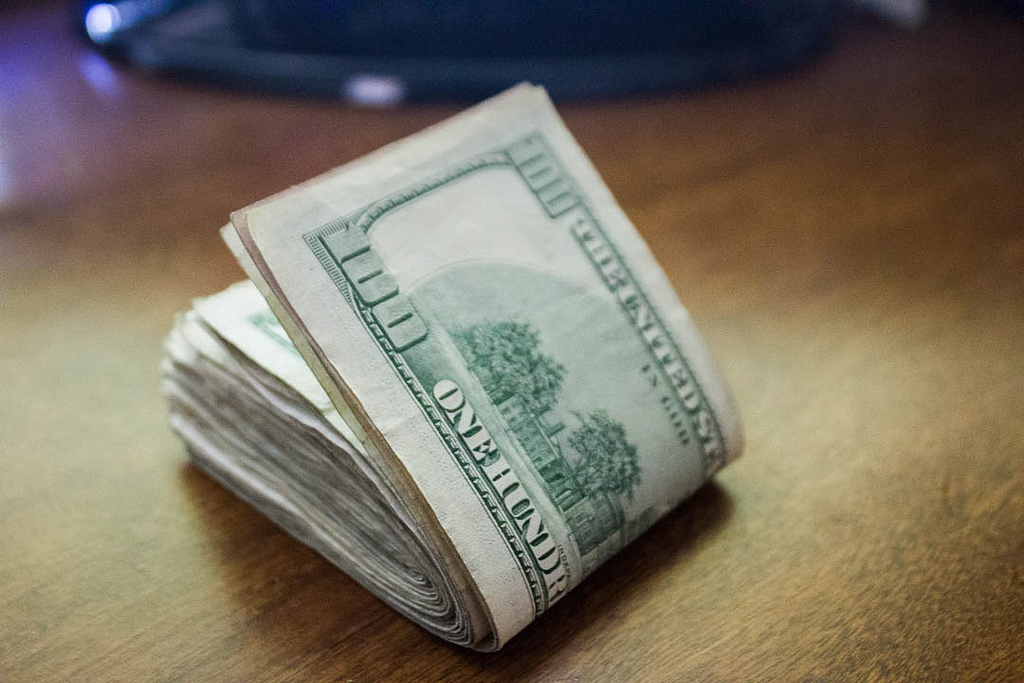 Some suggestions for year end giving and beyond for responsible and concerned Adventists.
by Jack Hoehn, November 10, 2015:    Those who love the Seventh-day Adventist Church and wish to see it prosper in its God-given mission to spread the gospel and prepare people for the second coming of Jesus are looking for ways to support the changes and advancement Adventism needs. Most of us had no vote at the past General Conference, but each Sabbath and now at year end as many of us tidy up our accounts and plan our year end giving, we want to be positive and constructive for the Adventism we wish to leave to our children and their world.
The Fall 2015 issue of the print magazine Adventist Today had an article, "After the Darkness Light!" (Post Tenebras Luxis) starting on page 36 of that excellent journal. You may subscribe to Adventist Today below to get the complete magazine, but let me quote to you from that article:
"I want the General Conference [of Seventh-day Adventists] to be a lean and clean administrative organization, which coordinates the Lord's work but does not control it by finances or doctrines.  The only way I know to make this happen is to withhold support from the darkness that has come upon our church and to instead fund the sources of light.  My subscription (and gift subscriptions for my children) to the Adventist Review (which is now a GC house organ) is going away, whereas my donations to Adventist Today and Spectrum will continue.  My church budget offerings will keep up, and my tithe will go to the places the Lord tells me to send it."
CHURCH BUDGET
The real Seventh-day Adventist "church" is mostly the place you attend each Sabbath, consisting of those you learn with, pray with, sing with, or cry with as we strive to live a Christian life in our home towns. The first place to give is to "the church" and you can give most or all your stewardship to the work of God in your town.  These funds stay in your church and do not support any of the administrative structure that goes from Conference to Union to Division to General Conference when given as "tithe" by SDA church policy.  If your local congregation is not following the new insights God is sharing with Adventism, then you may wish to find a congregation that does, and transfer your support and your membership there.  Or give to projects that express the changes and movements you know your church needs to make.
TITHE or "Unrestricted Operating Funds"
We all can choose to send our support only to conferences and unions that have voted for gender equality in ministry. A list of those who have taken formal action supporting gender equality in ministry follows below.  Or we can send gifts to our own conferences with a letter specifying that this donation is for "unrestricted operating funds for the "XYZ Conference," with the stipulation that none of these funds or a percentage of them will be sent on to any higher organization of the church administrative structure."  This would support the ministry in your conference, but not fund the higher organizations.
Or you could send your Conference a gift as a restricted trust fund: "For use only to support women in ministry or women in training for ministerial positions in this conference." This could help reluctant officials in your conference seek out and support more female pastors and interns in your conference or union of conferences.
COLUMBIA UNION CONFERENCE 5427 Twin Knolls Road
Columbia, MD  21045Treasurer: Seth Bardu
Tel: (301) 596-0800, ext. 540 sbardu@columbiaunion.net
PENNSYLVANIA CONFERENCE
720 Museum Road
Reading, PA 19611Treasurer: Ron Christman
Tel: (610)374-8331 rchristman@paconference.org(Their president was very courageous during the GC in speaking out for gender equality.)
PACIFIC UNION CONFERENCE OF SDA
PO Box 5005
Westlake Village, CA 91361-2701Treasurer: Theodore R. Benson
Tel: (805)413-7232 treasurer@puconline.org
SOUTHEAST CALIFORNIA CONFERENCE OF SDA
PO. Box 79990
Riverside, CA 92513Treasurer: Verlon Strauss
Tel:(915)509-2200
info@seccsda.org(The only conference wise enough to have elected a female pastor as president.)
NORWEGIAN UNION OF SDA
P.O. Box 124
3529 Royse
NorwayTreasurer: Johann E. Johannson
Tel: (011) 47-3216-1670 johann.johannsson@adventist.no
DANISH UNION OF SDA
Postboks 15
2850 NAERUM
DenmarkTreasurer: Bjorgvin Ibsen
Tel: (011) 45-58-7777 bjorgvin.ibsen@adventist.dk
SWEDISH UNION OF SDA
Box 536
SE- 101 30
Stockholm
SwedenTreasurer: Ronny Hermansson
Tel: (011) 46-08-545-297-75 ronny.hermansson@adventist.se
 

(There may be other Conferences or Unions that have taken similar public actions supporting gender neutral ministry, but these are those who have taken a public stand that I am aware of as of November 9, 2015.)
WOMEN IN MINISTRY SCHOLARSHIP FUND
TEAM (Time for Equality in Adventist Ministry) founded a scholarship to train women for pastoral, chaplaincy, and religious educational ministries in 1991.  They have had modest amounts of funding for female students to study theology in Adventist schools in their own home country or continent.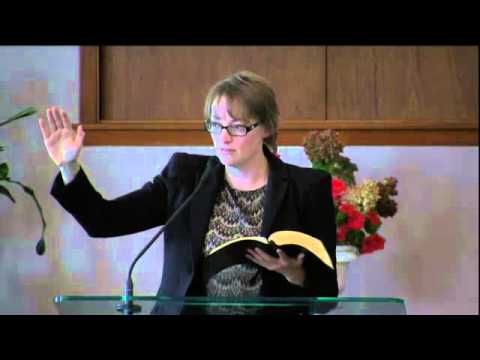 They also offer postgraduate scholarships for women to study theology on the graduate level at any appropriate intuition.  Details and application forms for female students are available here.  If you know a young woman of any race, nationality, citizenship, or marital status who feels called to ministry but unable to finance her education, encourage her to apply for a scholarship.
If you wish to promote gender equality in ministry, you can donate a scholarship from $150 to $2,000 US Dollars or multiples thereof here. They are a non-profit organization and donations are tax deductible.
Or you can send a check to:
TEAM
P.O. Box 7816
Langley Park, MD 20787-7816.
For more information go to their website: https://timeforequality.net
(Warning: please note there are other unrelated sites with the same name "timeforequality" at .org and .com which are NOT related to the timeforequality.net site we are featuring.)
ADVENTIST SCHOOLS
Contact the Advancement Services or Donor Services department of your alma mater or SDA school near you. Ask them if they have any established funds or scholarships devoted to equality in Adventist ministry that you could support.  This could be a scholarship fund for female students wanting to go into Adventist ministry, chaplaincy, or religious education.  (Hint, you could call it The Ellen Fund!)
Or ask them about setting up a scholarship for study of possible alternatives to young earth creationism for Adventism. You could set up an "Advanced Creation Studies Scholarship" to support continuing education for science teachers, theologians, and their advanced students interested in studying alternative ways of understanding the doctrine of Creation beyond young earth creationism.
Adventist University of Health Sciences, Orlando, Fla.
Andrews University, Berrien Springs, Mich.
Burman University, Lacombe, Alberta
Kettering College, Kettering, Ohio
La Sierra University, Riverside, Calif.
Loma Linda University, Loma Linda, Calif.
Oakwood University, Huntsville, Ala.
Pacific Union College, Angwin, Calif.
Southern Adventist University, Collegedale, Tenn.
Southwestern Adventist University, Keene, Tex.
Walla Walla University, College Place, Wash.
Washington Adventist University, Takoma Park, Md.
Or go international with the same goals.  Here is a website with links to all SDA Universities in the world.  Find one you have a voice with, and challenge them by supporting the goals of gender equality in ministry and progressive Creationism in harmony with science instead of at war with science.
SCIENTISTS WHO ARE CREATION FRIENDLY
I would like to suggest two organizations that offer a Christian alternative to the young earth creationism our church is presently tied to.
I consider them valuable resources for Adventists and possible alternatives to our present unhealthy dependence on a short age of the earth.  They each sponsor websites and books and sometimes meetings and lectures that would be valuable for SDA members, scientists, pastors, theologians, students, and administrators interested in understanding how to coordinate scientific truth and Biblical truth.  They are donor supported and a gift to them or the purchase of information from them would be a faithful stewardship use of the funds God has given you.
You might consider taking one of their courses on line or at a conference, or why not sponsor your pastor and their spouse to attend as an enrichment course? This would be a wonderful way to support the ministry in a practical and helpful way.
REASONS TO BELIEVE – led by Christian Astronomer Hugh Ross, is Biblical and science friendly. They offer courses and on-line resources, and publish many useful books that you may wish to study and share with others in your church family.  Their approach is what is called old earth creationism or progressive creationism.
Reasons to Believe – Where Modern Science and Faith Meet.
THE DISCOVERY INSTITUTE—is not religious, but is run by many Christians who understand that Intelligent Design is a scientific approach to reality that opens the door to belief in a Creator. Again they have on-line resources, books, and conferences valuable for all Creationists trying to harmonize science and the Bible by listening to both. 
They do not call themselves creationists because that is a Biblical approach to science, but their scientific theory of Intelligent Design is very comfortable with the God of the Bible.  They are very good at producing visuals explaining ID, and several of our Seventh-day Adventist scientists have cooperated in making those videos.  They offer nothing to support a short age of the earth, but they offer a huge amount of support for creation showing a Designer.  Send your pastor and spouse on their summer ID cruise!  Vacation and growth in wisdom and knowledge at the same time!
The Discovery Institute – Center for Science and Culture.
Independent Adventist Journalism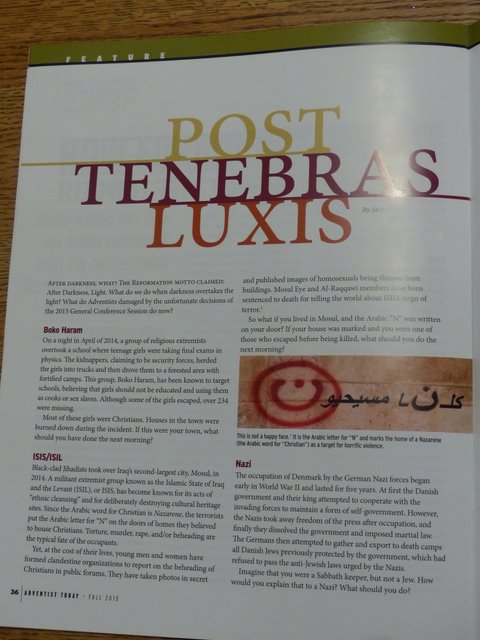 Finally, you are reading this article because you or someone else cared enough about Adventism to donate time, talent, and money to support a free voice for our church. If you don't subscribe or donate to Adventist Today, you really should.  Even if you don't agree with all you read, the value of an independent voice not controlled by any of the administrative arms of the church is health for them and reassuring to us who are members of the church.
Subscribe to Adventist Today print magazine, $70 for 3 years here.
Give a major donation to keep the free Adventist press strong and growing here.
(And after you've been most generous to Adventist Today, also remember to send a gift or at least a subscription to our beloved competitor, the good people producing Spectrum.)