February 14, 2017:    George Akers, a leader in Adventist education, passed away on Saturday, February 4 at the age of 90.
He was in the presence of his wife of 68 years, Imogene Akers. Also by his side were Daniel and Darlene Akers, his son and daughter-in-law, and a physician friend, Dr. Gordon Guild.
Family shared that the veteran educator passed away peacefully at the end of the Saturday Sabbath. They found meaning in this as Sabbath-keeping was a family tradition.
Born the son of a boat captain and a British immigrant, Akers went on to serve on all levels of Adventist education. Akers earned his Ph.D from the University of Southern California in 1966.
He began his career as a boys' dormitory dean and completed it as a much-appreciated professor playing many other roles, including that of college president.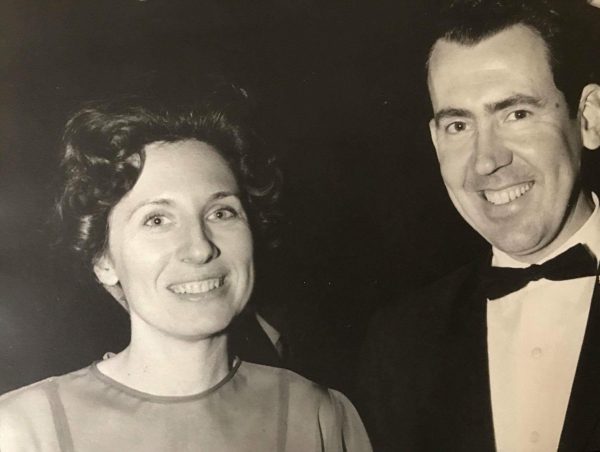 The bulk of Akers' professional life was spent at Andrews University where he served as the first dean of the School of Education.
He also headed up the Education department of the General Conference headquarters of the Adventist denomination for five years.
The educator who bore a striking resemblance to US President Richard Nixon was remembered for his warmth, his commitment to Adventist schools and his sense of humor.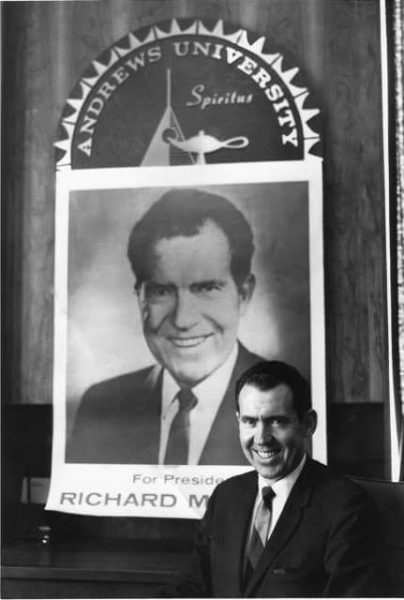 A bizarre incident occurred when Akers was let into Camp David based on his resemblance to then-president Nixon.
In a 2009 interview with Chattanooga's Times Free Press, Akers said that when he was president of Washington Adventist University (then called Columbia Union College) in 1970, he was in a car near Camp David with a group from the school.
A wild plan was thrown together to put Nixon look-alike Akers in the front seat and drive to the entrance of the compound.
When the car approached the gate, a fellow passenger who happened to be a fellow administrator told the guard, "Our president is ready to go through." The line was technically not a lie as Akers was a president.
"Seeing me and hearing the word president, the guard arched his back, saluted, clicked his heels, pressed a button and waved us through."
Soon afterwards, when it was discovered that Nixon already was on the compound, the vehicle was swarmed with Secret Service and all the passengers were ordered out.
Three hours of interrogation later, the Adventist group escaped criminal charges as they had never claimed to specifically have Nixon in their party and had been waved through the gate.
Adventist Today reached out to Akers' granddaughter Daneen Akers, who gave personal permission for the republishing of comments she made about her "Poppop" on her Facebook wall.
Specifically addressing his much-discussed visit to Camp David, she commented:
"He was always a tad worried that the epic story of his being admitted to Camp David as President Nixon would be the focus of his obituary, but being a master storyteller, he also knew it was too good of a tale not to remember."
The issue of the Camp David escapade aside, Daneen Akers also shared comments from Stanley Stevenson, one of her grandfather's former students.
Stevenson told her that it was in a class with Akers that he was first introduced "to the larger world of ideas and experienced a real Socratic dialogue."
She said the student added that "[Akers] was the first teacher I'd had who really cared about my ideas. He wanted to hear from all of us. And he made each person feel valued."
Akers' funeral was held on February 11. Family requested that in lieu of flowers and other tokens of respect, that mourners make donations to the worthy student fund at Andrews University or Shenandoah Valley Academy or to the charity of their choice.
Images courtesy of Daneen Akers.