by Winona Winkler Wendth
"A powerful man, snockered from days of drinking, is showing off among his political and business friends. Food and liquor and carousing men litter the room in celebratory indulgence, and they've been indulging for a while. He calls his wife in—she's beautiful, worth looking at, a kind of trophy wife, maybe. 'Hey,' he says, 'Take a look at this. You'll see how beautiful, yes? Very beautiful. Mine.' What do you think happens next?"
I introduce an ancient Hebrew story to my lit classes in that way.
"Oops …," someone in the class will say. "What the . . . . ? She gets out of there, right?" "Restraining order!" a student joked once.
Well, she does get out of there.
This is an old story, literally and figuratively. The Book of Esther, whose drunken husband was King Ahasuerus, was written about events 2500 years ago and is probably the first novel we have in the Western World. This is an old story also because the powerful have been pushing people, especially women, around for millennia, exploiting and demanding deference.
But Vashti just says 'No,' as most women would; she is then removed from her station. What else? Nothing. She is neither imprisoned nor harmed. This sets the stage for subsequent scenes about obedience, a theme that runs through the book—women and obedience, especially.
Designating The Book of Esther a novel is problematic, however, because judgment is still out on who the main character is and what the story is about. At the least, this story concerns who gets to tell whom what, and when disobedience is called for. Obedience, the story suggests, in and of itself, doesn't get a person very far.
Most of my students have little, if any, knowledge of Judeo-Christian scripture. Even those who attend religious services have not read the documents and know only popular passages— "I go before the king, and if I perish, I perish," and "who knoweth whether thou art come to the kingdom for such a time as this?" which church leadership interpret for them, often eliding important information, at least as far as the book as a piece of literature is concerned.
But not knowing the story directly has its advantages: A clean slate and little prejudice about what they are reading, so they can tackle this book by looking at its basic story elements rather than back-forming its meaning.
A successful story requires a main character who changes in some substantive way, a problem and an attempt to solve it, suspense, set-backs, a crisis, and a denouement or resolution. And, of course, a theme that unites these elements through language and action.
The Book of Esther does carry most of the requirements of successful story: Jealousy, power plays, and vengeance, then consequent intrigue, suspense, and resolution as they spin themselves out through the narrative. The book also takes the conventional shape of a story, in which the key players and major problem show up in the first 15-20% of the narrative. What comes next should be a surprise on one hand, but fully explicable, on the other. Esther works well in this regard, and giving attention to the first two chapters of the book we see what is is necessary to set the stage, generate the action, and set a theme.
By the end of the second chapter, Vashti, the woman who just said "No," is alive and presumably well, even though she stood up to a phlegmatic albeit powerful spouse. In the wake of this comes the fear that should the news of her disobedience get out, wives will use that as an excuse to disrespect their husbands, so nip this in the bud, the councilors say. Official word goes out to a multi-cultural empire requiring wives to recognize their husbands as heads of their households, to develop the habit of wifely obedience. Apparently, this is either a known or expected challenge, or we would not be hearing about it, and, for the sake of the story, this response is a broad attempt to develop a kingdom-wide regulation in the face of social disruption.
Vashti is no longer queen, and an all-call goes out for virgins to audition for the her replacement. Here is an opportunity for Esther's Uncle Mordecai, who develops a plan to help his Jewish community—a disempowered group among the Persians in control of the kingdom. At her uncle's direction, Esther steps up to the plate and offers herself to the king—a small price to pay for her people. Later, Haman, a vengeful and self-serving court toady, flies off the handle when Mordecai refuses to be obedient and bow before the king and becomes hell-bent on eradicating Mordecai, as well as his people everywhere in the kingdom. The plot complicates as it moves forward includes parallel or mirrored elements to what happens at the beginning—Vashti disobeys by not showing up, Esther disobeys by showing up against policy. This symmetry holds the tale tight and allows little room for theological questions—isn't this the book that makes no overt mention of God?
The book's structure is full of ironies and switchbacks, two decrees going forward, one nearly humorous, the other deadly serious. Haman's bad behavior turns on him in the same measures he advanced; political threats and retaliations increase in consequence, and bodies sway from gallows built for their enemies. The two queens' disobedience bracket the overall narrative.
My students tackle this story with various requirements of form and structure in mind and have trouble finding the main character, here—as do I. Esther, having exacted vengeance, is the same person she was at the beginning—a canny woman who obeyed her uncle not for his sake, but for the sake of her people, a woman who took one for the team, not unlike those cinema heroines who offer their bodies to the enemy for the sake of their nations and the future of the free world; Mordecai breathes a deep sigh of relief but goes on with this life, albeit better resourced; the king, whose mind changes according to whom he's talking with, is more or less the same person he was at the beginning of the story, trying to do the right thing but never quite sure of what that is; Haman, vengeful as Esther, is left hanging on a scaffold, so even though his condition has changed, his mind and heart haven't. Maybe it's the Jewish people as a whole, who are our main character, which makes this less a novel than a sculpted, tightly crafted fictionalized history.
Then, what have the Jews learned? That, like Esther, sometimes you have to take risks and disobey for the right reasons. Esther knew that even though she shouldn't break the rules of court, her predecessor was not harmed; she also knew that the king was a kind of pushover and easily influenced—being disobedient had minimal risks. But following court protocol would have risked more. She did what she had to do and interceded with political, social, and, probably, sexual skills on the part of her people, for whose fortune and future she felt responsible. Thoreau called this Civil Disobedience; Howard Zinn gave us seven rules for deploying it. Vashti and Esther are part of our religious heritage, Thoreau, whose "Resistance to Civil Government" was published only a year or two after the Great Disappointment, is a central part of our American identity. We can learn from all of them.
Obedience as a condition has little to say for itself. Its value is dependent on what is gained. If nothing, it is a neutral trait; if something important, it is valuable to the person and environment in which it inheres. If obedience does damage to either that person or to the social or physical environment, then it must be overcome, or overridden, or simply grown out of. Vashti started it. She just said "No," and Esther followed with a "I'm doing this, anyway." The court was concerned after the first—don't let those women think for themselves. But balance and correction followed the second.
If we read The Book of Esther as story first, we see another emphasis from what we habitually recognize, and sometimes the best way to do this is through the eyes of "fresh" and curious readers. The story tells us that telling "truth to power" is commendable, that the powerful tend to over respond in the service of maintaining the status quo, that women are foolishly discounted as agents for good, and that obedience maybe not always be the best means to better ends.
---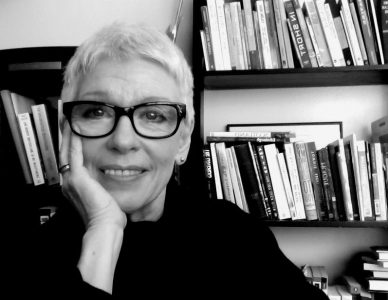 Winona Winkler Wendth is an alumna of Atlantic Union College and is a practicing writer and editor who lives in Massachusetts. She also teaches humanities classes at Quinsigamond Community College.