by Adventist Today staff, based on research by Bhasker Babu. M and C. James White
A little over a year ago, an unfortunate scandal—top administrators at Spicer Adventist University were found to be claiming false, unearned doctoral degrees—caused widespread damage to the reputation of both the University and the Adventist church in India. The story escaped the confines of the church and became a public story in India, reported upon by major newspapers. 
This followed similar dishonest graduate degree problems in parts of Africa, involving top Division leaders.
In India, evidence shows that the situation continued even after fake degree problems were uncovered. The South Central India Union (SCIU), which covers the state of Karnataka, has many schools within its jurisdiction. Investigators Bhasker Babu. M and C. James White have found documentation to show that school principals, headmasters and teachers earned fake degrees from Bhartiya Shiksha Parishad University (BSP), sometimes with the encouragement of church leaders, even after it lost its accreditation.
The UGC
The University Grants Commission (UGC) of India provides recognition (accreditation) to universities in India. When the education standards in a university are below par, UGC "derecognizes" such universities and lists them as unaccredited schools. Degrees obtained from such universities are not valid for professional qualifications. 
UGC sent a notice of derecognition to Bhartiya Shiksha Parishad (BSP) University, located in Uttar Pradesh, on August 7, 2006.
Yet in spite of BSP's being listed as an illegitimate university by the UGC, documentation shows that South Central India Union leaders continued to approve SDA workers receiving degrees from BSP. An example of such approval is shown. Did they know?
The South Central India Union leaders were first to give permission to some workers to get diplomas from BSP. After realizing their mistake in December 2012, the SCIU leaders gave the workers with unaccredited degrees until June 2016 to complete the required degree from any other UGC-recognized university, as shown in the SCIU committee minutes.
Yet as of February 2017—11 years after the BSP university was derecognized—there were still many Adventist workers who list invalid degrees from BSP as part of their professional achievement, and have not completed valid degree from a UGC-recognized university. In February 2017, Mr. Suresh Daniel, President of South Central India Union, wrote a letter to all the school principals within SCIU describing the problem. Since the problem was originally created by leaders themselves when they approved workers to get unaccredited diplomas, some suspect it was corrected only when they were caught. But so far it has been corrected in recommendations only, not in enforcement.
The problem goes beyond the Bhartiya Shiksha Parishad University. Mr. J. Sunder Raj is the treasurer of North Karnataka Section (conference), and also oversees two Adventist schools in Bhalki and Bidar, Karnataka. He says that he has completed his Bachelor of Commerce (a business degree) from Karnataka Arts, Science & Commerce College, which is affiliated with Gulbarga University. A copy of his Provisional Certificate of Passing and Transcripts/Mark Sheet from Gulbarga University is shown here. His registration number is 9352145. 
When church members asked Gulbarga University to verify the authenticity of Mr. J. Sunder Raj's B.Com degree, the university said that the number doesn't match the name J. Sunder Raj. The Karnataka Arts, Science & Commerce College denies that J. Sunder Raj was ever a student of their college. 
Here is a partial list of Adventist workers with unaccredited degrees.
Penalties
Some might think this isn't significant. After all, if someone has pursued some education in good faith, and learned something, what's the problem? 
Governments in India haven't seen it this way. They have been trying to crack down on unaccredited degrees, especially when they're presented for professional qualifications as valid degrees. A 2017 amendment to Karnataka Education Act penalizes schools up to $7,000 for appointing teachers without the right qualification, or failing to display their names and education status publicly in the school. Yet many of our schools in SCIU have principals, headmasters and teachers with invalid degrees. 
When Indian Adventists complained to Southern Asia Division leadership and General Conference leadership about Spicer administrators holding fake degrees, leaders didn't act. In the end, the issue was taken up by a member of Parliament in India, who asked the police to investigate, and the police came to Spicer University to arrest the administrators.  
Many have attempted to communicate the seriousness of this problem, and the potential penalties, to the Division and General Conference leaders. Like other problems people have pointed out concerning careless management in India, there's little response except to turn it back to the local leaders. While whistleblowers would prefer not to embarrass our church by bad publicity, if leaders fail to respond they feel they have little choice. In October of 2018 this problem was reported to the Principal Secretary of Primary & Secondary Education and Commissioner of Public Instruction of Karnataka. We have yet to see the outcome of this.
What is reported here only pertains to Adventist educational workers in the state of Karnataka, which is under the jurisdiction of the South Central India Union. Yet our experience leads us to believe that the problem is not just limited to Karnataka or Spicer Adventist University. It is prevalent all over India. Southern Asia Division needs to wake up and address this issue, and we believe it will take enforcement from the General Conference itself to see it corrected.
---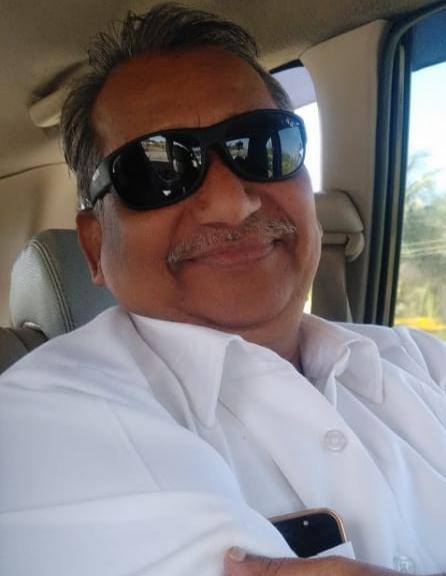 Bhasker Babu. M, is an advocate practicing at Bangalore High Court of Karnataka, India. He studied at the Seventh-day Adventist Seminary and served the church as pastor and principal of a school, as well as serving on the executive committee of the South Central Indian Union, Bangalore.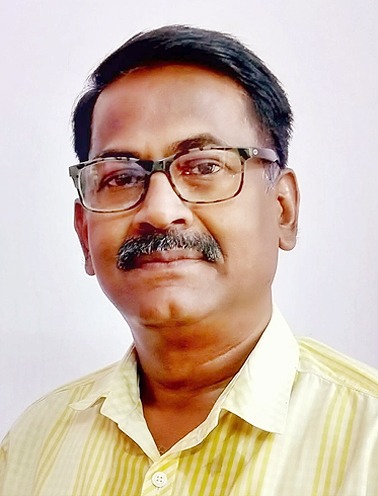 C. James White is the Founder/Director of God Cares Ministries since 1998. He served the church as a Credential Literature Evangelist and in various capacities for the organization REACH.