By Jeanne Mogusu  |  25 March 2020  |  
It was an ordinary July day in Nairobi in 2019, as worshippers gathered across Kenya to celebrate the Sabbath. People travelled to their various houses of worship much like they had done numerous times before. But there was to be something different about this Sabbath. Angry messages had been swirling around to members' phones. Soon social media was ablaze with reports and videos of fistfights at the Nairobi Central Adventist Church, where the service was interrupted when members and clergy went head to head in the largest Adventist church in the country. 
Although much has been said and much more speculated about what happened at Nairobi Central Church that day and since, it is important to understand that what happened there, tragic though it may be, has a context. Nairobi Central Church just happened to be the place where the spotlight shone and exposed the undercurrents that have been plaguing the church in Kenya for some time now. 
Please understand that this report is not to apportion blame or take sides. The issues are complex and cannot be solved with a brush stroke. Like the conflicts within our families, some of the disagreements within the Kenyan church have festered over decades, symptoms of underlying issues. 
The Context
For a very long time, most members of the Kenyan Adventist community attended church, returned their tithe, and did what was asked of them. Beyond that, they weren't engaged in the operations of the church. In fact, it is entirely possible that in Kenya one could be a part of the church for all of one's life, and never know much about the global church structure nor what went on in the church beyond one's local congregation and a few neighboring churches. Members were largely passive, uninterested and uninformed, giving deference to pastors and leaders.
Those in administrative offices had unchallenged control of church resources: how they were distributed, how pastors were hired and posted, how many delegates were apportioned, and even which delegates were chosen. Church leaders have been able to influence elections on all levels and maintain their positions of power. Because so much power is concentrated in these administrative positions, the competition for them is aggressive. Elections within the church structure resemble those within the political arena. Divisions and loyalties are mostly split along lines of personal interests and tribe. Missional priorities are corrupted, with effort concentrated on winning elections and retaining power.  
A Changing Demographic
With passing decades, however, the church membership, particularly within the Nairobi metropolitan area itself, has become more professional and educated. Nairobi is not just the capital city of Kenya; it is also the largest metropolis in Eastern Africa, with a highly diverse population of approximately 4.7 million. Economic power is concentrated within Nairobi: the churches in this area have larger memberships and, thus, larger amounts in their collections. As technology has made information available, members have become more informed, more participatory, and have begun demanding inclusivity and accountability in more church activities—even in the decisions by church administration.  
As the membership in the churches within Nairobi has grown, so has the diversity of needs. This led to a cry for a separate conference. The calls for a separate conference were fueled by the unique circumstances and ministry needs of the Nairobi urban area. Members sensed some congregations and groups were being ignored and overlooked in favor of other communities that did not have needs that were as emergent as theirs. It is not uncommon to hear members express their dissatisfaction that they are only useful because of their remittances: that basically once money goes out, it is never sent back to support the churches' mission. The individual churches have to raise their own funds, and wonder where their money is going. The leaders argued that because of the complexities of allocating resources, and what they identified as greater needs in other areas, creating another conference wasn't viable. 
These complaints were made at all levels of the church hierarchy, to no avail. Some in Nairobi congregations said this was a smokescreen for protecting certain tribal interests. Areas with less membership had larger representation (that is, more delegates) while areas with larger membership had less representation. Those from areas with less representation claimed that the way representation was allocated favored the leaders who were in power at the moment—that this was a deliberate effort to benefit the leaders and keep them in office while covering up an unfair distribution of financial resources and excusing administrative decisions that were not consistent with missional needs. 
It is within this context that the conflict at Nairobi Central Church came to be. Some members and elders of that congregation who were proponents of separate conferences felt singled out, and they accused the then-pastor of dividing and undermining the efforts for a separate conference. 
This is what the fight was about that Sabbath morning. 
The Nairobi Central Cosmopolitan Conference
Divisions and disagreements within the church are not new phenomena. It could be argued that, when handled with contrition and honest spiritual reflection of the individual self, divisions and disagreements can be catalysts for unity and spiritual growth. Conflict can lead to needed change. 
However, when these divisions and disagreements are of such a nature as to elicit the worst of our human natures, then we have to question what is happening in our church. 
There are many actions and decisions that have been made by the parties involved that have not been in the spirit of reconciliation that Christ has called us to. For example, a group of members who felt disenfranchised and ignored despite their efforts to present their case have now created a separate conference, the Nairobi Cosmopolitan Conference (NCC). This is a structure created outside of the church administrative structure. The NCC has garnered support within Nairobi and other regions, and a number of congregations have left their local conferences to be part of this conference because they feel it better represents their spiritual and missional needs and interests. Following the creation of this conference, the General Conference, through the union, took legal action against the conference and its leaders for use of the Adventist identity. This case has been sent to mediation by an adjudicating judge. 
Currently, there seems to be much preoccupation about what the Nairobi Cosmopolitan Conference is doing, and concern about their operating under the banner of the Seventh-day Adventist Church. The words of Gamaliel to the council of elders in Acts 5:23 could serve as counsel in moments such as this: "And now I say to you, keep away from these men and let them alone; for if this plan or this work is of men, it will come to nothing; but if it is of God, you cannot overthrow it—lest you even be found to fight against God." 
It should be noted that the Central Kenya Conference that covered the city of Nairobi and its suburbs has now been divided into four. There are still some disagreements about this division, as some claim it doesn't resolve the problems that were initially raised. Another group of concerned members, the Nairobi Adventist Forum, has petitioned the East Kenya Union Conference against the division of Nairobi, a division they feel is not guided by the missional needs of the city. 
God Is Still With Us
That the church in Kenya is still growing by leaps and bounds, despite all these conflicts, is evidence of the greatness of the God we serve. In spite of our failings, God is undeterred in His efforts to save lives and He works even in the midst of chaos and human weaknesses. Indeed, God works beyond our humanity. 
The signs are all around us that the Second Coming of our Lord is nigh, and there is still so much work to be done. There is no time to be distracted by what others are doing. In Christ's words in Luke 9:50: "Forbid him not: for he that is not against us is for us." Perhaps it is time for brothers to work together so that none may be left behind.
As disciples and followers of Christ who have been tasked with The Great Commission, particularly as Adventists who believe in the Judgment, we have an enormous responsibility both personal and collective to be good representatives of the Christ that we Adventists claim to serve and reflect. No longer can Christians afford to be antagonistic, neither complacent nor passive or uninterested in the activities of church. 
But neither can we afford to be so focused on mission that we will do whatever it takes to accomplish our goals, regardless of how it injures fellow brothers and sisters. Part of the Christian journey is to be cognizant of how our actions affect others. Jesus prayed that we would be one, even as He and the Father are one. This means compromise, and commitment to understanding each other and living peaceably with one another.
The problems that are rocking the church in Kenya can arguably be traced back to individual responsibility and accountability to God. If we all, both clergy and laity, recognize and understand the gift of salvation and the fast-approaching judgment, we will conduct ourselves in a manner that speaks to and reflects these two most important aspects of our journeys of faith. Clergy and laity will all stand in judgment for our actions and our decisions, and woe to us, if we are found wanting. 
References
http://worldpopulationreview.com/world-cities/nairobi-population/
https://www.the-star.co.ke/news/2019-08-17-the-great-controversy-inside-the-sda-church/
https://www.nation.co.ke/news/Judge-SDA-church-seek-out-court-mediation/1056-5284594-ykwdu2/index.html
---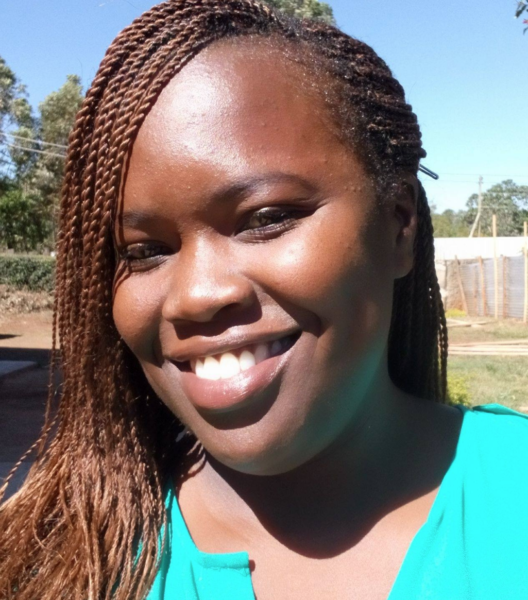 Jeanne Mogusu is a native of Kenya who is passionate about preaching the gospel to all the world. She holds an MDiv from the the SDA Theological Seminary, and a PhD in Urban and Regional Planning from Jackson State University.