¿Dejarías que tu iglesia sea un refugio para indigentes?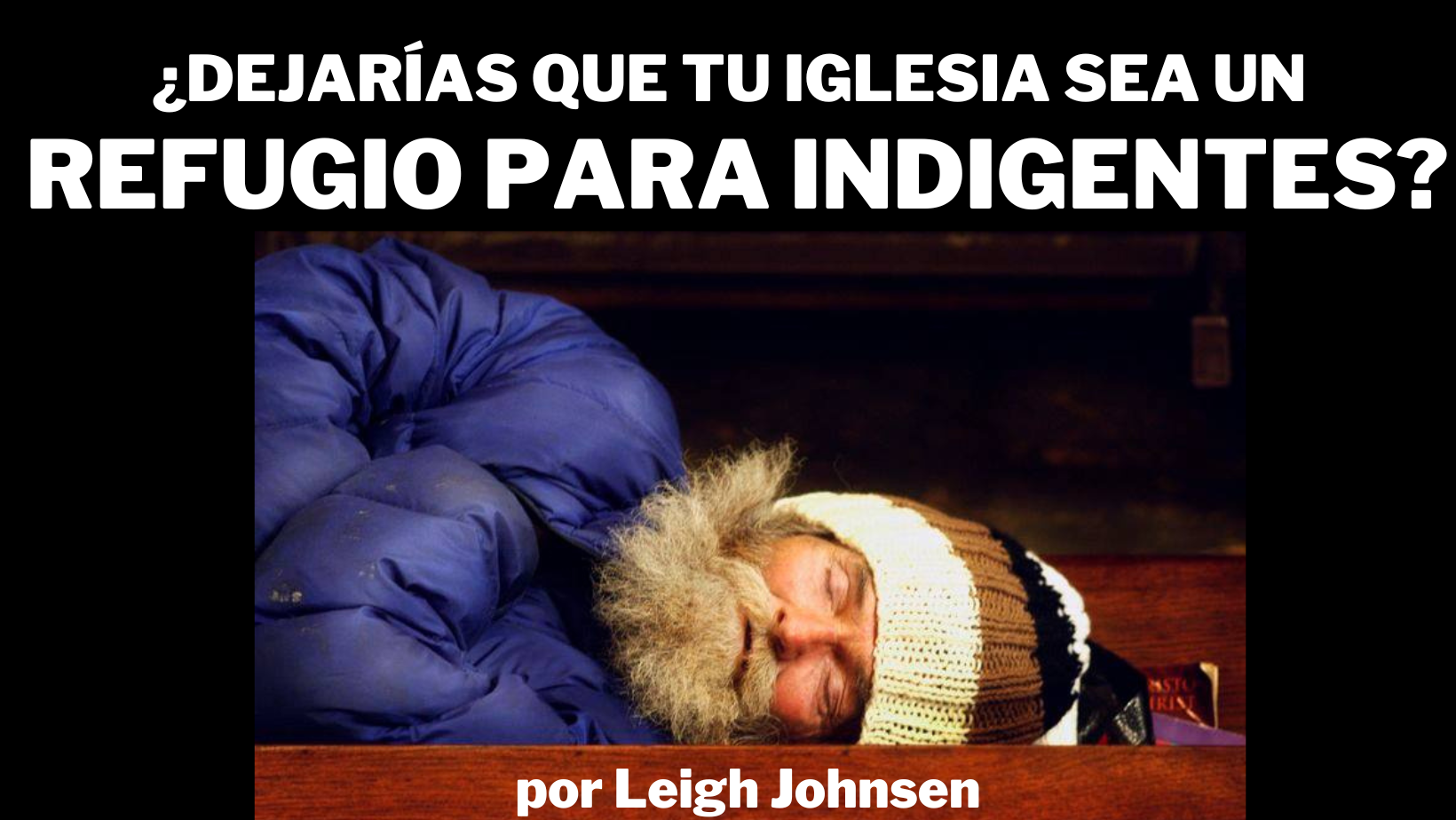 por Leigh Johnsen | 15 de julio de 2022 |
Jesús dijo cosas muy fuertes. Nos dijo que amáramos a nuestros enemigos, que pusiéramos la otra mejilla, que fuéramos más allá, que esperáramos la persecución. En la parábola del buen samaritano, destrozó hábilmente a los líderes de la jerarquía religiosa, representados por un sacerdote y un levita, por ignorar a un prójimo necesitado mientras alababa a un odiado enemigo por hacer lo contrario.
A veces olvidamos que, cuando Jesús dio la buena noticia del Reino de Dios con palabras y hechos, desafió a las autoridades y estructuras terrenales, y puso el mundo patas arriba. También tendemos a olvidar que comenzó esa revolución en su ciudad natal, entre su propia gente.
Seguir el ejemplo de Jesús como sus discípulos puede ser incómodo, incluso peligroso y aterrador a veces, pero eso es lo que nos pide que hagamos.
Los indigentes
El 5 de mayo de 2022, la legislatura del Estado de Tennessee promulgó una ley que convierte la acampada en una propiedad pública en un delito castigado con hasta seis meses de prisión y la pérdida del derecho al voto. La legislación se dirige a las personas sin hogar, que, como su nombre indica, tienen opciones limitadas. El gobernador Bill Lee ha dejado que la medida se convierta en ley sin su firma, a pesar de la oposición de una coalición de líderes y organizaciones religiosas. Entró en vigor el 1 de julio.
Según Pew Research, gran mayoría del 81% de los adultos de Tennessee se declaran cristianos, de los cuales el 52% son evangélicos y el 13% de la religión tradicional. Los Adventistas del Séptimo Día en Tennessee son sólo un diminuto punto, que comprende menos del 1 por ciento de la población religiosa del Estado, a pesar de su prominencia en la pantalla de radar adventista de América del Norte.
Por favor, cierren los ojos, respiren profundamente y saboreen este momento.
En un audaz acto de jiu jitsu moral, los legisladores que responden a un número abrumador de electores cristianos en el corazón del Cinturón Bíblico han invertido la dinámica de la historia del Buen Samaritano y han tomado medidas para criminalizar al prójimo necesitado. Superando al sacerdote y al levita, que no hicieron más que ignorar a un viajero herido, los legisladores amenazan con acallar su voz política y cargarlos con antecedentes penales que, en lugar de demostrar el amor al prójimo, se sumarán a las cargas que ya tienen para encontrar salidas a su situación actual.
No minimicemos la complejidad de los indigentes. Los que hemos trabajado con personas sin hogar sabemos que las causas pueden ser muchas: drogas, salud mental, un mercado laboral deficiente, ingresos inadecuados… la lista es interminable. Pero criminalizar a alguien por, digamos, perder su trabajo, carecer de medios para pagar el alquiler y acampar en el único terreno que tiene a su disposición no hace nada para abordar las causas de fondo, mientras sobrecarga el sistema judicial y manotea un puño desafiante hacia Jesús. Tiene aún menos sentido criminalizar a los sin techo que resultan ser niños.
Entonces, ¿aceptamos simplemente la voluntad del César por encima de las enseñanzas y el ejemplo de Jesús?
Una posible solución
Me gustaría que las comunidades de creyentes -adventistas y otras- tomaran medidas por su cuenta para proporcionar a las personas sin hogar un espacio seguro para curarse, como hizo el samaritano con el viajero herido. Pueden proporcionar un santuario utilizando los bienes inmuebles que tienen en custodia de Dios. Propongo que hagan esto además de cualquier otra acción que realicen como individuos o con otras personas.
Según el directorio oficial de la denominación, la organización de la Iglesia Adventista del Séptimo Día tiene 155 congregaciones en Tennessee, cada una de las cuales se encuentra sobre bienes inmuebles que incluyen edificios, estacionamientos y espacios no urbanizados, por los que la denominación, por cierto, obtiene beneficios del Estado como organización benéfica. Otros bienes inmuebles en Tennessee sobre los que la denominación ejerce la administración incluyen el campus y los terrenos circundantes de la Southern Adventist University, en Collegedale.
La Iglesia Adventista del Séptimo Día no está sola. Otras organizaciones cristianas de todo Tennessee también poseen terrenos en los que podrían refugiarse las personas sin hogar.
Puedo imaginar a los críticos moviendo la cabeza en señal de desaprobación. ¿Y si un indigente ataca a otro? ¿Y si alguien muere? ¿Qué pasa con los seguros y la responsabilidad civil? ¿Y si perdemos la buena voluntad de los miembros de la comunidad y de los funcionarios del Estado? La lista de "y si" negativos puede ser larga. Pero, ¿y si en lugar de eso empezamos con la premisa de que nada es imposible para Dios, tal y como me han dicho en innumerables sermones a lo largo de los años? ¿Y si este simple acto envía un mensaje claro e inequívoco sobre la naturaleza del Reino de Dios y su amor de forma más eficaz que lo que podrían hacer cientos de series evangelísticas o estudios bíblicos?
Jesús comparó una vez el Reino de Dios con un grano de mostaza. Empezando poco, crece gradualmente hasta convertirse en uno de los mayores árboles. ¿Qué pasaría si revisáramos el desafío de las personas sin hogar como una oportunidad, un pequeño paso que hace un uso creativo de los bienes raíces que ya son propiedad de Dios para honrarlo, demostrar su amor, servir a los vecinos necesitados, alterar las vidas, y tal vez incluso desencadenar una revolución que transforme las actitudes en todos lados?
(La foto del gráfico es de la iglesia católica Boniface de San Francisco, que no sólo permite a los sin techo dormir en sus bancos, sino que les proporciona mantas y artículos de aseo. Vea más aquí.)
---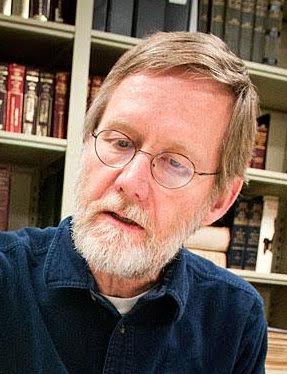 Leigh Johnsen es doctor por la Universidad de California, Riverside, donde se centró en la historia de los primeros cristianos de América. Sus artículos han aparecido en Western Historical Quarterly, Civil War History y Journal of Church and State, entre otros. Antiguo editor asociado de la revista Spectrum, en la actualidad trabaja semi-retirado como historiador asesor de la ciudad de Sacramento, California..
Para comentar, dale clic aquí.