14 March 2019  |
Recently Alexander Samuel wrote in Adventist Today about possible problems with claimed membership in the Southern Asia Division. Alex reached out to Dr. David Trim, Director of Archives, Statistics, and Research at the General Conference of Seventh-day Adventists, who answered some of the questions he had about membership and how it is used.
Are there advantages to a region's membership appearing large, perhaps larger than it actually is?
The advantages vary in different parts of the world, depending on how the church functions in each region or locality. At the level of the local congregation, the foundation of all our membership, there are often advantages to a pastor and congregation depending on how the conference allocates funding and personnel resources, manages its pastors, etc. This is true of conferences in many divisions but varies from conference to conference.
At the division level there are advantages, too.
Increased representation in the larger body of Seventh-day Adventists, such as at General Conference Sessions.

Larger numbers might convey greater status or prestige.

Achieving large baptismal and membership numbers shows that the church in the region is achieving what the world church wants—that is, it is succeeding.
Are there incentives for doing membership audits?
Again, doing what the world church has requested—conducting audits has been a strong emphasis from GC Secretariat in the last eight years—and not being perceived by superiors as dragging your feet.

Being honest, truthful and not breaking the commandment: "You shall not bear false witness." This ought to be enough—and more than enough—on its own!

Enabling better pastoral care of members—though if the claimed numbers are the goal rather than actual disciples, then this is less important;

Good stewardship of resources and improved strategic planning, since if numbers are wrong, then one's planning and production of resources will be askew, often seriously.
The benefits that accrue from doing membership audits and achieving greater integrity in statistics might be seen as being more intangible and indirect than those gained by not auditing.
Do membership numbers affect staffing or funding in a division or its constituent unions, or does it increase parachurch giving, like Maranatha and ShareHim activities?
These would be questions to put to the division. I'm not aware of any way in which it affects the division's funding from the GC. As for supporting ministries, again, you'd have to ask the ministries in question.
Do division membership numbers play any role in other strategic planning or provide any benefits for our church?
Absolutely. All division numbers affect world church strategic planning. As I said above, they also have an impact on how the division and the unions do their strategic planning, such as the production of materials such as Sabbath School quarterlies, newsletters, mission books, outreach materials—all are based to a greater or lesser extent on membership. In divisions which do membership audits, we find it produces the beneficial effect of more closely matching resources to needs.
---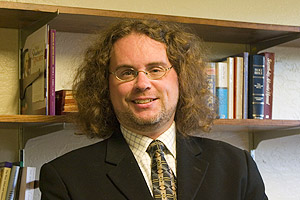 David Trim, Ph.D., F.R.Hist.S., is Director of Archives, Statistics, and Research in the General Conference of Seventh-day Adventists.