4 September 2023  |
Hi Aunty, 
We raised an orphan. She wasn't from an Adventist home. When she was just a little child, she loved to participate in every church activity. Then we sent her to an Adventist university. After studying there, she has gone out of church. This is hard for us to accept. 
Signed, Very sad
---
Dear Very sad:
This question has been asked of Aunty many times before, and it is likely to come up again. It is difficult for parents when their grown children leave the church. 
I think you would affirm that you were able to make your own choice to follow Jesus. Your adopted daughter is as much a free agent as you are! I know that's not what you'd choose for her, but God has given her the right to make her own decision.
Aunty begs you: please don't reject this young woman! There is nothing adult children yearn for more than to be seen, understood, and accepted by their parents. As much as you mourn that she has left, she will also mourn the loss of your full acceptance of her and her choices. Try to see her and understand her. Show her that your love is truly unconditional and that you accept her no matter what. 
Aunty urges you not to blame the Adventist university, either. Even students in church-related educational institutions may find our church isn't the right fit for them. The younger generation values authenticity more than conformity. The disconnect between the teachings of Jesus and the actions of the church are difficult for them to reconcile. Thousands have left the church because they could no longer suppress their questions about how the church treats the vulnerable and marginalized, vs how Jesus treated them. 
So don't take her choice personally. God has given her the freedom to choose her life. And the choice not to be a Seventh-day Adventist doesn't necessarily mean she's a bad person or has lost salvation.
Aunt Sevvy
---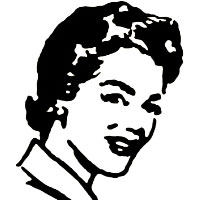 You can write to Aunt Sevvy at DearAuntSevvy@gmail.com. Please keep questions or comments short. What you send us at this address won't necessarily be, but could be, published—without identifying the writer. Aunt Sevvy writes her own column, and her opinions are not necessarily those of Adventist Today's editors.
To join this conversation, click/tap here.