2 October 2023  |
Dear Aunt Sevvy,
My college religion classes convinced me that it's best to form beliefs on a multiplicity of texts—not a single text, not "here a little and there a little." 
We find fault when the Latter-day Saints argue for baptism for the dead based on a single Bible verse. But don't we do similar things? October 22, 1844, and the investigative judgment, for example, are based on one passage in Daniel. Clean and unclean meats rely on one chapter in Leviticus, but ignore New Testament texts on the topic. The state of the dead is generally "proven" by one verse in Ecclesiastes.
Does this seem right to you?
Signed, Solid Foundation Christian
---
Dear Solid Foundation,
Aunty agrees with you, in general. Our preaching and teaching should speak most loudly and clearly on those topics about which the Bible writers are in substantial agreement. In particular, we must attend to the words of Jesus, since he is the center of the Christian faith. But we should speak with some humility concerning those things on which the Bible isn't clear. On matters in which the Bible speaks with an uncertain voice, or is contradictory, we oughtn't to be opinionated. 
Notice how frequently the love of God is mentioned in the Bible; the security of salvation by faith in Jesus; that we are to behave with kindness, patience, honesty, and forbearance to one another; the simple promise of eternal life; and the church as an accepting community where people can find friendship and support. Aunty believes that we don't hear enough about these resounding Bible truths in many Adventist churches, while we hear too much about food and end-time speculations.
Which reminds Aunty to add this: she believes we should not regard as testing truths theories that are found only in Ellen White. 
But Aunty is also sure her opinion won't end this argument. What is important or unimportant—what is clear and unambiguous in the Bible and what is not—is, and probably always will be, a matter for endless discussion among us. 
Aunt Sevvy
---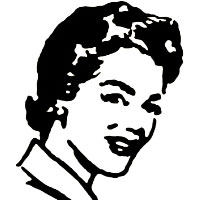 Aunt Sevvy has collected her answers into a book! You can get it from Amazon by clicking here.
You can write to Aunt Sevvy at DearAuntSevvy@gmail.com. Your real identity will never be revealed. 
To join this conversation, click/tap here.