3 July 2023  |
Dear Aunty, 
We have a daughter who is causing us headaches. We have brought her up in the ways of the Lord. We have educated her in one of our prestigious universities. But this girl has failed to see her value and is always running after men. Please advise us.
Signed, Disappointing Daughter
---
Dear Disappointing,
Auntie was fascinated by your question—mostly because of what you didn't say. 
Bringing your daughter up in the ways of the Lord and educating her—generally speaking, these are good things and Aunty commends you for it.
But what does it mean that she fails to see her value? And what does "always running after men" mean? You didn't tell Aunty what culture and country you live in, but where Aunty comes from, when young men and young women show their attraction for one another by dating and eventually marrying, this is considered a sign of healthy social development, not low self-esteem. 
There may be much more to the story that you have revealed here. Nonetheless, Aunty will make an observation that may or may not apply to you—though Aunty suspects it might. 
Many parents believe that if they control every aspect of their children's lives, that the children will develop into perfect little robots who please their parents in every way. This kind of high-control family dynamic frequently backfires. Contrary to what some conservative Christians say, children are not "programmable." According to Scripture, they have the same free will that their parents do—which means they may choose not to live out their parents' blueprint for their lives, no matter how ideal it appears to mom and dad. 
So yes, many children disappoint their parents' expectations. How do you respond?
You love them anyway. 
Aunty has known other families where parents express disappointment with how their children turned out—and the problem, it seems to Aunty, is often in the expectations. It is entirely possible for children to not act according to their parents' script, but turn out to have great lives anyway. 
Psychologists say the best kind of family operates democratically. Parents and children work together with age-appropriate guidance: when young, parents provide stronger and clearer guidance, but as they grow older you negotiate with their personalities and talents and natural tendencies to let them grow naturally into who they and God want them to be. 
As Aunty said, perhaps there is more to this story. But given what you've told Aunty, she can only suggest that you try to accommodate your daughter's choices—and rather than complaining about her, show her how much you love her.
Because in the end, she's responsible for her own life success, and her own salvation. 
Aunt Sevvy
---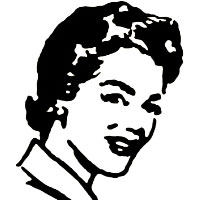 You can write to Aunt Sevvy at DearAuntSevvy@gmail.com. Please keep questions or comments short. What you send us at this address won't necessarily be, but could be, published—without identifying the writer. Aunt Sevvy writes her own column, and her opinions are not necessarily those of Adventist Today's editors.
To join this conversation, click/tap here.