24 April 2023  |
Dear Aunt Sevvy,
Our congregation has about 300 members, though many aren't active. We have had the same pastoral couple for nearly 17 years. At the beginning they worked with the young people—we used to have a church school—but our congregation has aged. The elderly people have felt unseen by the pastors. They never visit or phone, and they hardly answer when you say hello to them.
We want a new pastor. Some people have talked to the conference president, but nothing happens.
Years ago the problem was pastors moving too often. But I think these pastors have been here too long.
Signed, Long Enough
---
Dear Long Enough,
Aunty is old enough to remember when Adventist pastors could be moved every year or two. Pastors were treated like a fungible resource, with little thought for the individuals and their families. This kind of life was devastating to marriages and children. Wives couldn't have careers. Children were shuffled from school to school. Family finances took a huge hit. Aunty knows pastors from that era who retired with almost nothing, because they never got to build equity in a home or save up for their retirement. 
As for ministry, there wasn't time to build up a church program, because the church was forever having leadership pulled out from under them. All that was expected was a few evangelistic series and then the pastor went to another church or district. 
Eventually some church leaders realized that this brutal program was discouraging good pastors and driving many out of ministry. They also begin to realize that short-term pastorates didn't grow healthy congregations. 
But the legacy of all that movement survives in this: congregations came to feel that if there is any hint of unhappiness in the church, the "reset button" is to chase the pastor out and get a new one rather than working out their problems with one another. 
In fact, often the problem isn't the pastor, but the people; a new pastor arrives and faces all the same unresolved conflicts that chased his predecessor away. 
Yes, people in all professions need change and challenge to grow. Aunty has known pastors who stay until they begin to "coast" and cease to put forth effort. There are also incompetent and untrustworthy pastors, and sometimes they're moved around rather than helped to transition to another career. 
But most pastors are sincere and well-intentioned. Churches need to realize that good pastor-congregation relationships take work and communication. If your church members can't talk these problems over with the pastors, then perhaps your conference leaders can facilitate. Aunty urges your congregational leaders to call the conference and ask them for help—not to replace your pastors, but to help you communicate with one another. 
And if they can't or won't, I hope your pastors have the courage to realize that they're unappreciated and move on to a place where they are appreciated. 
Aunt Sevvy
---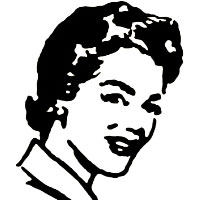 You can write to Aunt Sevvy at DearAuntSevvy@gmail.com. Please keep questions or comments short. What you send us at this address won't necessarily be, but could be, published—without identifying the writer. Aunt Sevvy writes her own column, and her opinions are not necessarily those of Adventist Today's editors.
To join this conversation, click/tap here.