by Ryan Becker  |  22 October 2018  |
In 2013, while working at Forest Lake Academy, Ben Kreiter and I had a wonderful idea to celebrate Great Disappointment Day.
That morning, we told all the seniors there would be free pizza in the Campus Ministries office at lunch. They spread the news around, eventually growing it themselves into free pizza and ice cream.
At lunchtime, all of the Campus Ministries staff hid in the office, locked the doors, and turned off all the lights. Then I placed a sign on the door that said, "Free Pizza and Ice Cream has been cancelled in honor of October 22, 1844. Happy Great Disappointment Day!"
We listened on with barely-hushed laughter as countless students banged on the door in frustration and—you guessed it—great disappointment. I distinctly remember one student yelling, "I canceled my lunch plans for this!"
We were able to turn this into an object lesson in class the next day and the students were all good sports about it. Though some say they are still waiting to this day for that pizza party, but that's probably because we told them it would happen—eventually.
---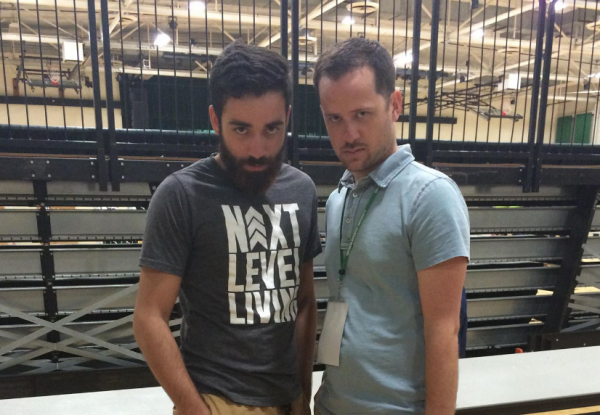 Ryan Becker was born and raised Seventh-day Adventist in Orlando, FL and specializes in working with youth and young adults on the outskirts of faith and those who are disconnecting and doubting the things they may have grown up believing. He is passionate about podcasting and currently hosts Absurdity, Echo, and The LEAD Podcast. When he isn't doing ministry, he is spending time with his dog or taking naps.
Ben Kreiter designs online Bible curricula for Griggs International Academy in Berrien Springs, MI. He is passionate about helping teens explore the captivating God of love through the study of the Bible. Outside of education, Ben is fixing up a house from the 1800s, taking care of four rescue animals, and spending time with his wife Victoria, daughter Lily, and looking forward to meeting his son Henry.