24 October 2022  |
Dear Aunt Sevvy,
I knew when I married my husband that he had grown up hunting with his family. I just didn't know how important it was to him. Every year there are a few weeks of big get-together hunts with his father and brothers and brother-in-law, with lots of camaraderie and big meaty meals with discussions about guns and hunting. 
He says he hunts for food. But we have plenty of money to buy food—we're not living off the land. I'm a peaceful person. I don't like guns at all. Plus, I'm a vegetarian. I don't mind him eating meat, but it's turned into a freezer full of venison and wild duck and other things to fix. It's a constant discomfort for me.
Signed, Uncomfortable Vegetarian
---
Dear Uncomfortable,
Aunt Sevvy is with you. She doesn't understand why we feel the need to kill something when we can easily feed ourselves without doing so. 
Having said that, it is unlikely you'll be able to talk your husband out of this. Hunting to him is about much more than food. It's about camaraderie, family, skill, and rejuvenation. Men have fewer opportunities than women to experience close friendship in our culture. From the sound of it, these hunting trips are filling that need for your husband. 
Despite your discomfort, try to remind yourself that these hunting trips are meeting an important emotional need for your husband. Assuming that when he is home he is a loving and attentive husband, and that he is happy to reciprocate when you want to get away with your friends, this is something good for his emotional health. You are allowed to be uncomfortable with his choice of activities, but sometimes being married means trying to understand and support the other person's choices even when we wish they would make another choice. 
As for the freezer full of meat: maybe it's not too much to ask that he take up handling and cooking his own meat on the outdoor barbecue, while you add the vegetables, salads, desserts, and gluten steaks to the table. 
Aunt Sevvy
---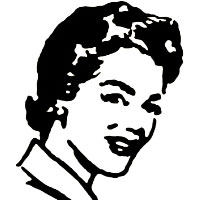 You can write to Aunt Sevvy at DearAuntSevvy@gmail.com. Please keep questions or comments short. What you send us at this address won't necessarily be, but could be, published—without identifying the writer. Aunt Sevvy writes her own column, and her opinions are not necessarily those of Adventist Today's editors.
To join this conversation, click/tap here.