On the Ground with the One Project – Report 7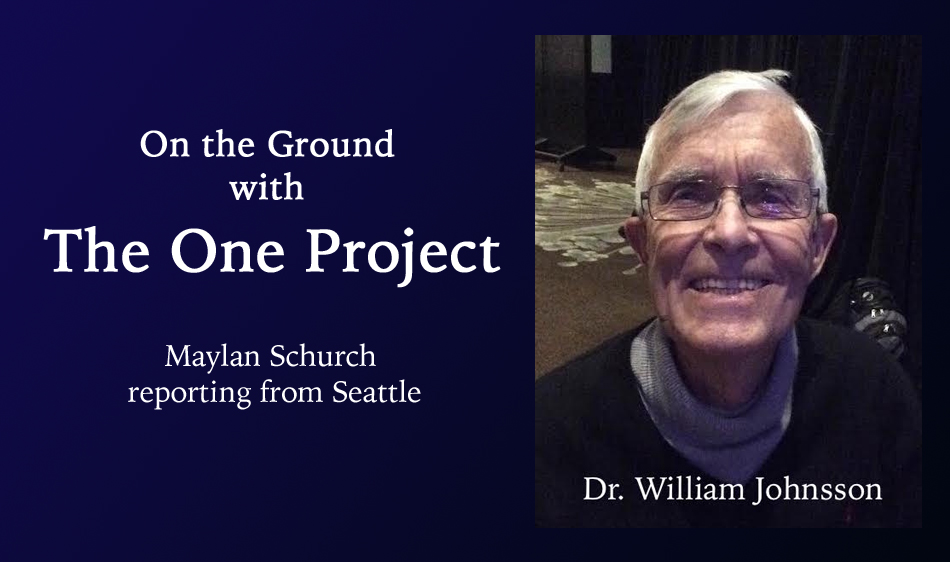 By Maylan Schurch, February 15, 2016: William Johnsson, prolific author, teacher and former editor of the Adventist Review, is speaking at this moment on "The Meaning of the Death of Jesus." "I praise God for The One Project," he said as he began. "Don't take this wrong," he continued, "you're all wonderful people. But you're all one color. I hope that when we meet in San Diego next year there'll be some other colors!"
People followed Jesus all through Palestine, and kept on following him until he said, "It is finished." And now it's Sabbath, and Jesus of Nazareth is dead. His body is cold and rigid. The Jews did not bury their dead, they entombed them, and a few months later when the flesh had rotted away they stored the bones in bone-boxes, ossuaries. This was to have been the fate of Jesus.
It is at Jesus' death that his story begins. Not in the manger. Stephen Covey said, "The main thing is to keep the main thing, the main thing." Paul says that Jesus' death for our sins is the main thing.
•••
Dilys Brooks is associate chaplain of Loma Linda University, but preaches all over the world. She spoke about Mary's discovery that Jesus was not in tomb—and her eventual discovery that he was her "Rabbi." When Mary wept while she wiped Jesus' feet at the feast, her tears were happy, grateful ones. But the tears she wept at the tomb were because Jesus' body was gone. Once the angels leave her, she remains in the garden, and Jesus arrives and asks, "Why are you crying? Whom are you seeking?" Mary came looking for a dead Savior, to embalm him, but she came face to face with the Resurrection and the Life.