by Finn F. Eckhoff
A rewriting of Acts 15:1-18, based loosely on Eugene Peterson's paraphrase The Message.
It wasn't long before some representatives showed up from GC insisting that no female pastors be ordained: "If you ordain female pastors and do not follow the GC Working Policy, you can't be part of the Seventh-day Adventist Church." Ricardo and George were up on their feet at once in fierce protest. The church decided to resolve the matter by sending Ricardo, George, and a few others to put it before the leaders and delegates in San Antonio.
After they were sent off and on their way, they told everyone they met as they traveled through Maryland and Washington D.C. about the breakthrough that was possible through the work of female pastors. Everyone who heard the news cheered—it was terrific news!
When they got to San Antonio, Ricardo and George were graciously received by the whole church, including the GC leadership. They reported on their recent journey and how God had used female pastors to serve as pastors side by side with the male pastors. Some Headship followers stood up to say their piece. They had become believers in Headship theology and held the hard line of this new theological understanding proposed by Samuele. "You have to abstain from ordaining female pastors," they said. "You must make them keep the GC Working Policy."
The GC leaders called a special meeting to consider the matter. The arguments went on and on, back and forth, getting more and more heated. Then Pardon took the floor: "Friends, you well know that from early on God made it quite plain that he wanted both men and women to spread the Message of this good news and embrace it—and not in any secondhand or roundabout way, but firsthand, straight from the mouth of both men and women. And God, who can't be fooled by any pretense on our part but always knows a person's thoughts, gave to females the spiritual gift of pastoring exactly as he gave this gift to us. He treated the female pastors exactly as he treated us male pastors. Beginning in China during the communist period and now working mightily through female pastors in the Netherlands and New Zealand as well as in California just to mention a few places.
"So why are you now trying to test God by putting on the necks of conference and union leaders a yoke based upon an unequal treatment of male and female pastors, a yoke that has its base in the tragic result of sin? Why are you loading our fellow believers in many areas on this globe down with rules that cannot be sustained by a so says the Lord? Don't we believe that we are called to service because the Holy Spirit amazingly and out of sheer generosity gave the gift of pastoring to us male pastors? And now he has given this same spiritual gift to females, just as he did to male pastors? So what are we arguing about?"
There was dead silence. No one said a word. With the room quiet, Ricardo and George together with Robert reported matter-of-factly on the amazing things God had done among the many nations through the ministry of female pastors. Some female pastors from China were invited to give their testimony. The silence deepened; you could hear a pin drop.
Ted broke the silence. "Friends, listen. Pardon has told us the story of how in Christ's family there can be no division into Jew and non-Jew, slave and free, male and female. Among us you are all equal. That is, we are all in a common relationship with Jesus Christ.
"This is in perfect agreement with the words of the prophet Joel:
'I will pour out my Spirit on every kind of people:
Your sons will prophesy, also your daughters.
Your old men will dream, your young men will see visions.
I'll even pour out my Spirit on the servants, men and women both.'
God said it and now he's doing it. It's no afterthought; he's always known he would do this."
---
Based on The Message (MSG) – Copyright © 1993, 1994, 1995, 1996, 2000, 2001, 2002 by Eugene H. Peterson
---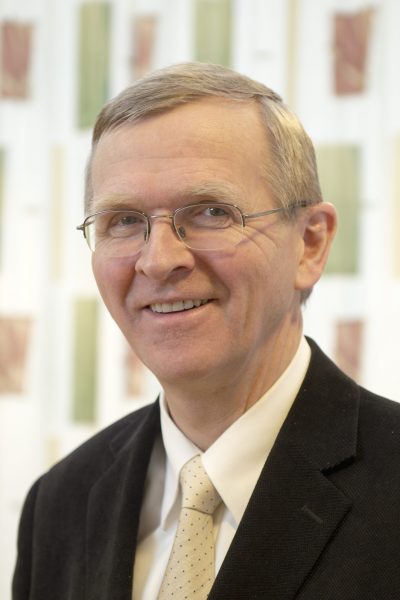 Finn is a pastor who graduated from Newbold College (BA) and Andrews University (MDiv). Additional degrees in administration and economics helped him become secretary, treasurer and later president of the West Norwegian Conference. Finn has served the last 12 years as the executive secretary of the Norwegian Union Conference. He is married to Sigrun who has worked most of her professional life in Adventist church schools as a teacher and administrator. They have two grown up children and two grandchildren.