Watercolor painting by Debbonnaire Kovacs, (c) 2016, posted 1-19-2017
Have you had this experience?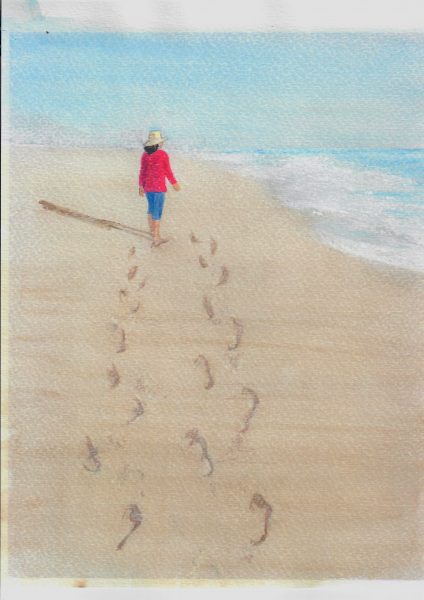 I based this painting on a photo of me on the beach near Los Angeles, CA, taken by Helena Pett. I plan to use it as the cover photo for my soon-to-be-released book, Biblical Meditation for Non-Mystics, about a special form of meditation that connects you with Bible stories and passages.