by Winona Winkler Wendth | 27 January 2018 |
Last September a group of high school seniors from South Lancaster Academy took part in the school's 14th annual Senior Survival Trip, a 25-mile canoeing expedition through Maine waterways that included strenuous portages, no cell phones, and reliance on the natural environment as much as possible. No bathrooms, no showers, and as a "leave no trace" event they even had to pack up bodily excrement and move it to an appropriate depository.
Survival camping is serious business.
The chaperones were also faced with some tricky issues regarding hygiene. By day five of seven, the students were sweaty and dirty, their clothes wet and filthy. The girls, whose physiology tends to cycle in synchrony, were in particular need of a bath. So when a river cove of clean and at least neck-deep forest water was available, the girls' two chaperones gave the young women the choice to undress, or not, and hop into the water and rinse off. Most of them did. Some, uncomfortable or unfamiliar with the nearly-global practice of "skinny dipping" in a same-sex group, remained behind while the others washed. Both chaperones, concerned with their safety as well as personal cleanliness, joined them (no men were present).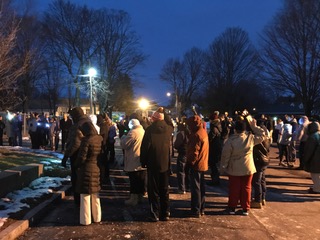 Last Thursday evening, a little over four months later, over one hundred Adventist community members gathered in a silent vigil on the front lawn of the Southern New England Conference (SNEC) building, praying that the conference committee would not terminate the employment of Pastor Heather Cook, one of the chaperones. Well over 500 entreaty letters had gone to the SNEC office, and the academy principal and the local church board had made public statements of support for full reinstatement for Pastor Cook who is, according to the Seventh-day Adventist Yearbook, the only commissioned pastor in the Atlantic Union, and one of only two women with pastoral responsibilities in the conference.
The months between the Senior Survival Trip and this vigil have been filled with accusations, legal threats, retributions, personal threats, two filings with the Massachusetts Department of Children and Families (DCF), and a request for a criminal investigation in the state of Maine. (Maine responded that "skinny-dipping is not illegal," and would not consider the complaint).
The first complaint came three weeks after the trip, when everyone was home, safe, and clean. They were made by the father of a girl who chose not to join her fellow hikers and female chaperones in bathing at the cove. The girl had apparently expressed concern that being in the company of naked girls encouraged same-sex attraction. Her father would later say that Pastor Cook was "grooming her charges to be lesbians," tempting them "to engage in sexual acts."
The Southern New England Conference initially put Cook on paid administrative leave while the conference investigated the incident, but soon reinstated her to her position as associate pastor at the College Church of Seventh-day Adventists in South Lancaster. But for a few people, that response wasn't adequate. Charges have again been filed with the Department of Children and Families. This time the charges are loaded with sexually charged language that included loaded terms such as "genital exposure and stimulation."
The Southern New England Conference has been forced to take up the case again. Conference leaders are largely supportive of Pastor Cook, as is the South Lancaster Academy principal, the church board of the College Church of Seventh-day Adventists, and hundreds of community members who stood for her in the Massachusetts cold and dark as a public demonstration of support last Thursday night.
Because of the renewed accusations, Cook is again on paid administrative leave. Adventist Risk Management is involved—no one wants to get sued—and everyone is "lawyering up." As fractured as the community is right now, her presence alone is enough to worry her employer. Two church members are underwriting legal costs for the pastor. The Conference is in the situation of having to consider the financial consequences of protecting an employee who now, because of these accusations, might be a liability to the organization, though she and her colleagues did nothing but take their charges on the annual Survival Trip—a helpful, body, mind, and spirit exercise which, until this fall, has been appreciated.
The two accusers have been persistent, though they haven't shown interest in prosecuting the other chaperone on the Senior Survival Trip. Hate mail and threats to Pastor Cook's physical and economic safety forced her to request legal protection from at least one accuser, leaving some to wonder if the problem is that she's a female pastor.
Questions have been raised about the main accusers. One has, according to acquaintances, expressed concern about immodest clothing among the toddler girls in Cradle Roll, suggesting that they should should wear tights or leggings so their panties are not exposed. The other has testified to having had repeated dinners with Presidents Trump and Obama, and to being employed by the United States Central Intelligence Agency. He has threatened that if SNEC did not fire Cook, he would "take care of her." This same man flashed several headless photos of naked women to friends and acquaintances, indicating that they were of Pastor Cook.
Much of this is notarized and on file with the Commonwealth.
Money, sex, and power are a triple threat to any community that has not come to terms with what they are and how to use their energy to create healthy families and organizations. Repressed sexuality and controlling, domineering family systems repeat and replicate, tamping down reasonable understandings of the human body and often sexualizing it—especially the female human body, its normality and, yes, inherent beauty.
A conference that might fire or reassign a pastor because she could cause legal exposure and settlement costs faces difficult decisions related to the value of money and power. As for the accusers: a man who sees sexual allure in nakedness, per se, never mind in Cradle Roll panties, should engage in genuine soul-searching and self-analysis at the least. As should a man who feels it necessary to frighten others with fabricated connections to the powerful. Rabble-rousing of this sort often has some short-term success but is rarely long-term.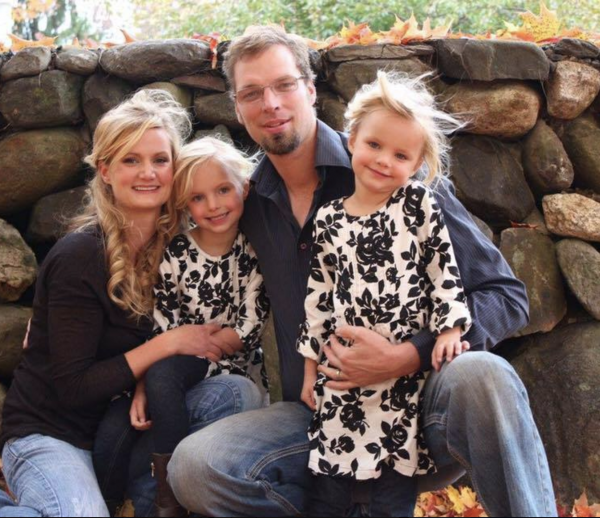 A church-critical website has jumped in; issues like this one fuel the Headship Movement. To these people, that Heather Cook is loved, respected, and a significant force for keeping youth in the pews means nothing: she is a problem because she is a woman, not to mention that she is young and beautiful and non-traditional in her ministry. It is difficult for beautiful women to hold church leadership; perhaps they take the minds of these men off the message and focus them on the body.
Pastor Cook has remained relatively calm through all this. She knows she has both personal and organizational support but recognizes the dangers of a small handful of vocal and energetic people who want her gone. She sees her situation as a perfect storm of political, social, and spiritual energies, one that could wreck the career of almost anyone in its path. She has engaged her own attorney. Although she has at least one opportunity for a pulpit in another conference, she intends to remain in her conference, praying for a just resolution so she can continue her work among all the constituencies in her congregation.
---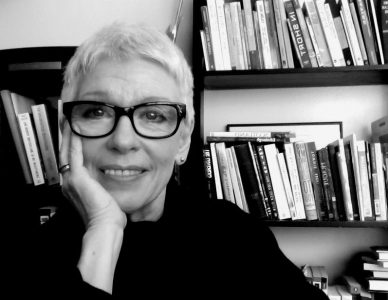 Winona Winkler Wendth is an alumna of Atlantic Union College, and a writer and editor who lives in Massachusetts. She also teaches humanities classes at Quinsigamond Community College and is a founder and director of the Seven Bridge Writers' Collaborative. She and her spouse Norman Wendth have lived and worked at five Adventist college campuses, survived raising two daughters, and are responsible for two dependent cats.