Viewpoints Interview Series #16
Rudi Maier Interview by Jeff Boyd
Submitted December 19, 2014
Welcome to Viewpoints: Adventist Perspectives on Peace, Justice and Righteousness. Born in Germany, Rudi Maier (PhD, MDiv, MA) served for eight years for the Seventh-day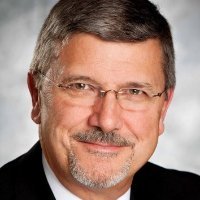 Adventist Church in Pakistan and Sri Lanka. During those years, he was involved in grassroots work, which included community dialogue and development. Trained as a pastor at Pacific Union College (BA in Theology) and Andrews University (MDiv), he saw the need to incorporate anthropology and sociology as well as community development in his work. His community programs included strong components of dialogue and the strengthening of local village leadership. Maier taught for 20 years in the Department of World Mission at Andrews University. During that time he was director/chair of the MSA in International Development and director of the PhD/ThD program. He studied at Paradeniya University, Sri Lanka (Buddhism); the University of Chicago (MA in Cultural Anthropology and Buddhism); and the American University in Washington, DC (PhD in Sociology and International Development).
AToday: Tell me about the book you recently edited, Church and Society.* What is it about?
Maier: This 800-page book is the product of 34 different authors (producing 31 chapters), dealing with various topics that have social and missiological relevance for the Seventh-day Adventist Church.
Each author was asked to divide their article into three parts: (1) a description/analysis of the topic they were writing on, (2) a biblical discussion related to the issue, and (3) a missiological application. Each article has discussion questions as well as recommended readings for further study.
These articles or chapters are well researched and well-documented. They have gone through a rigorous review process.
Max Warren's famous dictum has functioned for me not only as a basic paradigm for missionary and ministry work but also in bringing this book together—"Our first task in approaching another people, another culture, another religion is to take off our shoes, for the place we are approaching is holy. Else we may find ourselves treading on men's dreams. More serious still we may forget that God was there before our arrival" (1963:10).
In mission and ministry—may it be in our own culture or cross-culturally—we as "ministers" must learn to understand that various people have different perspectives and experiences. As we "pass over" into their lives, we enter into their cultures, languages, and economic standards. And as we enter into that "unknown," we have to learn to listen, ask questions, and then listen again. By doing so, they will become our teachers, a vital process needed before we reach out to them and presume to teach them.
Max Warren was not far off from Ellen White's statement: "There is need of coming closer to the people by personal efforts. If less time were given to sermonizing, and more time were spent in personal ministry, greater results would be seen." In fact, she reminded her listeners that "the world will be convinced, not by what the pulpit teaches, but what the church lives. The minister in the desk announces the theory of the gospel; the practical piety of the church demonstrates its power."
I have seen how Seventh-day Adventists theologians have genuinely tried to bring out the clearest essence of "the biblical truth," which according to Ellen White is only the "theory of the gospel." It is wonderful to have the truth, but how do we apply this power of the gospel in the lives of individuals and the world around us?
In my introduction to this book, which is called "Mission and Ministry Is about People," I want the readers to understand that mission and ministry is not about programs but about people—their hurts but also their potential.
AToday: How will this book help people do this?
Maier: First of all, in this book the various authors have tried to describe the context in which our ministry has to take place. We as Adventists need to learn to understand the people who live in this "world"—that is in our neighborhood and often also in our churches—and how they think and feel, and to understand some of the issues they face. We often walk through this world with an other-worldly attitude, and by doing so we overlook the world around us, and forget the people with their struggles.
As the editor, I looked for people and for articles that would empower concerned Adventists to do something positive in mission and ministry. As a result of this, thirty-four committed Christian authors have used their expertise and training to help us understand some of the difficulties that people go through and how we can minister to them. These articles are intended to help us to enter into this unknown that Max Warren was speaking about. The hope is that those who often feel very uncomfortable with these differences in other people's lives will at least learn to understand them.
AToday: There are other books on missions. What makes this book different? What is the significance of this book for Adventists today?
Maier: Many times we describe missions as being overseas. Mission in Africa. Mission in Asia. Missions is something that is taking place wherever there are people, and there are people right here in our neighborhood and in our churches. This book is about ministering to these people, to their hurts, but also seeing their potential. Many of the issues highlighted in this book need to be dealt with professionally, that is, by people who have the professional skills to deal with them properly. But that should not be the end of it. Research has shown that listening to people and showing them that you genuinely care about their situation can be a huge part of the healing process.
Furthermore, mission not only needs to minister to individuals but should have an impact on society as a whole as well. The question of how we as a Church have a responsibility to the wider issues in society is addressed in a number of chapters, such as advocacy, human rights, immigration, and the question of the death penalty.
I am afraid that some of the issues raised will not be comfortable to discuss in Church circles, but I hope that they will be treated with the same respect and compassion that Jesus gives in response to each one of our own needs.
AToday: Which of the topics do you think are most pressing for the worldwide church and members in North America?
Maier: I hope this book will appeal to both the worldwide Adventist Church as well as to Adventists here in North America. Some of the topics will have a foreign feeling to many of us. For example, dowry is clearly written from an Indian or Asian perspective. The question of polygamy is an issue dealt with in the Muslim or African context. But I hope these topics about far-away countries will open our eyes in North American to the struggles of people in other parts of the world. The church context is not only North America. The church context is worldwide. We have to learn to understand each other.
Many people feel called to evangelize the rest of the world. They will get involved in exotic projects. Unfortunately, many times those people's world is very narrow, very ethnocentric. They often believe that their message, developed in the western world by western evangelists, is what people in other parts of the world need to hear and can understand. One writer in our book helps us see the results of such an approach in Russia and the former Soviet Union. Sometimes good intentions do not necessarily lead to good results. I hope that North Americans will read those chapters and say, "Hmm, we were involved in that." And they will learn that instead of having done good things, we have often created more harm.
On the other hand, many of the contextual issues that we are facing in North America or the West may one day become issues for the rest of the world. I would like, for example, Asians and Europeans to look at the article about obesity. This is written with many American examples, but this issue will soon become a worldwide issue. I think the rest of the world needs to learn from this article, and hopefully turn around and develop contextualized approaches to it.
AToday: How did you choose these topics and these authors?
Maier: I taught at the seminary for twenty years. During that time I taught a number of courses on church and society. In those class discussions with students I became aware of many of these issues. Because of my training is as a sociologist, I look at missions far more from a social and sociological perspective. That can easily be misunderstood. In my first year at the Theological Seminary, AIDS was a hot button issue, so I sponsored a mission lectureship on that topic and brought some of the best Adventist people together that could deal with the issue of AIDS. Not everybody thought that the Seminary was the appropriate venue to deal with that topic.
Most of the authors in the book I have known for some time. Others were recommended to me. A number of them I've never met personally.
Some of the people I contacted turned me down because they were busy with other interests. Others felt uncomfortable to deal with the topic I asked them to write on.
As the editor, I didn't have a specific agenda for this book except to help people to understand some of the painful issues people face inside and outside the church. I'm afraid that some of the issues will not be comfortable in church circles, but I hope that they will be treated with the same respect and compassion that Jesus gives in response to each one of us and our needs.
AToday: Were there any other topics that you wanted to include or that might be in a second volume?
Maier: I probably had close to forty topics. I had expected that maybe I would get twenty completed. If you start a book of this nature, you know there are people who will fall by the wayside sooner or later. I was glad that 34 authors completed their assignments.
There are some issues I wish we could have included. For example, I would have been very interested if someone would have written on the topic of the environment, including ecology, pollution and global warming. As Adventists we believe in creation. How much more should we be we willing to take care of God's creation?
I would have liked to have included the issue of abortion, slavery, and fertility treatment. We talked about divorce, but I would have liked to see a study in how to create healthy marriages. How do we keep marriages together?
AToday: Who is sponsoring and publishing the book?
Maier: I was in the Andrews University Department of World Missions for twenty years. There I initiated several publishing projects. The publishing venture of Department of World Missions has as its goal to produce good materials that can be utilized to enhance the mission thinking of the church. The material published in this book fits into the thinking of the Department of World Mission to open ourselves up to learn and to understand people, what their hurts are and also to find ways to minister to them.
AToday: Who is the intended audience?
Maier: Monte Sahlin, in his manual, "Understanding Your Community" has highlighted five top concerns which local Adventist leaders expressed in a North American Division Church Resources Needs Assessment: One, "We need help in understanding our communities." This book will help people to analyze their community. Two, "We need to do better at identifying and addressing the felt needs of our communities." Here are thirty topics that speak to the felt needs of our communities. Three, "'Mission' is not just across oceans done by 'missionaries.'" Instead (four), "frontline mission is in the local community (where you live and go to church)." Five, "We must seek to understand each community (i.e., the local culture, the needs of the people, and their values and religions)."
This list was not written by the mission department. These issues were identified through a survey of Adventist pastors. I hope, therefore, that every pastor will read this book.
At the end of each chapter there are a number of discussion questions. I hope there are pastors and Church leaders who will take these questions and use the material in these chapters and lead their churches to come up with relevant answers to their church's needs for mission.
I'm not asking that they accept every aspect of the articles. I'm asking them to honestly look at the issues. The authors have given them the background from a socio-historical perspective. But the authors have also provided clear a biblical mandate for mission on each one of the topics. The questions remains, how do we apply it?
Other audiences include social workers, people who are interested in starting or supporting social ministries, and individuals who would like to get involved.
I would also like our church members to read this book. Too often people walk into our church, maybe even sit next to us for years, who have never dared to open their innermost feelings to us. Maybe we are not willing to share our innermost feelings with each other because we are not sure our neighbors or church members will understand those issues. Chapters on homosexuality, cohabitation, divorce and mental illness deal with some of these very sensitive issues. I hope this book will help us to become more sensitive to other people's feelings and needs, and we will deal with them in a far more Christian manner.
AToday: How can people get the book? How will it be distributed?
Maier: The book will be sold through the Department of World Mission at Andrews University, and it will be available in the second week of January 2015. The book is being sold for $49.50 (plus shipping), but for 10 or more copies it is available for $25 per book. Eventually, it may also be available on Amazon.com. For order information see the flyer below.
*Disclosure: I (Jeff Boyd) contributed two chapters to the book; however, I did not received payment for the chapters, nor will I receive income from the sale of the book.