by Sydney Freeman, Jr.  |  15 May 2020  |  
Delight yourself in the Lord, and he will give you the desires of your heart. Commit your way to the Lord; trust in him, and he will act. He will bring forth your righteousness as the light, and your justice as the noonday. —Psalm 37:4-6 English Standard Version
Many Black people affiliated with the Adventist church are frustrated. Much of that frustration is because of what Dr. Jamie Kowlessar calls our church's pie in the sky theology, a theological outlook that tries to focus our aspiration on a heavenly home, without full consideration for the challenges we face here. 
Of particular frustration is the killing of unarmed Black people, which can make us feel like we are in a war, and the white brethren don't care. Dr. Christopher Thompson, said it this way, 
White Adventists have to stop pretending that this isn't a problem, in order for us to have substantive dialogue and change. We have seen white guilt, but there has never been pervasive white grief over black suffering. Whether or not you think it's your fault, it's your fight too.  
Because that is the case, I want to use the rest of this essay to speak directly to Black Americans. 
David's contributions
I know many of us Black Adventists feel under attack. But you aren't the only one who has ever felt this way or experienced this. 
I'm thinking of David, who in 1 Samuel chapter 16 was identified and anointed by the prophet Samuel and told that he would one day be king over Israel. The Bible shares that David paid his dues. He worked out in the fields tending the sheep. He even killed a lion and bear to protect the sheep. He went on to kill Goliath, a giant Philistine, and one of the Hebrews' chief foes. And he served directly for King Saul by playing the harp for him when his spirit was perplexed.   
But in 1 Samuel 23, seven chapters later, David finds himself trapped. Having just been sent by God on a mission to conquer the Philistines in the city of Keilah, he now finds out that the leader of the Israel under whose authority he is fighting is trying to kill him. 
Isn't that the plight of Black people in the United States? Haven't we been among this country's Black citizens fighting in every war, foreign and domestic? 
And so much more. Haven't our ancestors built this country from the ground up with no pay, and still no reparations? And haven't we, like David, invented and perfected all of the major melodies and genres of music on these shores whether it be soul, jazz, ragtime R&B, rock and toll, blues, hiphop, rap and gospel music?
We have also dominated many of the major forms of entertainment for this country, particularly in sports such as basketball and football. 
Yet, we find ourselves still being hunted down by the same country that we fought and died for, that we worked to build, and that we entertain.
The natural question to ask is why? Why as a people are we so under attack? 
I am sure David asked  the same question after what God communicated to him in 1 Samuel 23:9-12. Why is there so much hatred for me? Why am I constantly under attack? 
A Power Shift?
Perhaps God is in the midst of engineering a power shift. Those who have been in power are afraid they will lose power—particularly if wealth and resources are redistributed. Pastor Terence Taylor from the Upper Columbia Conference recently said in a sermon that he believed that this COVID-19 season is a time when things could come back into balance. People who had been in power may be removed. And those who God has raised up to lead will now get their opportunity. 
When there's about to be a shift in power, those who are in power become afraid. They try to take out those who are in line to move into power. David only had 600 men and King Saul had 3000 men, but he was afraid of David's anointing. He knew that David was next in line to ascend to the King's throne. In a last-ditch effort, he is trying to kill David to retain power. 
Can't you imagine David saying to himself: 
"But I'm no threat to King Saul!"

"Didn't I kill the lion and bear?"

"Didn't I kill Goliath?"
"Didn't you hear people praising me for having killed tens of thousands of our enemy?"
That was what set King Saul off. God's hands were on David, and Saul couldn't do anything about it! Saul had to try to take him out. 
When God shows us favor in what we do, whether it is in our work or in other spaces, people get jealous because God has his hands on us and is allowing us to prosper in spite of the traps they set for us. They may not try to physically kill us, but they are willing to try to defame our reputation and make it hard for us. Which can leave us asking God,  "Why are you allowing me to go through this situation?"
I can imagine David saying, "You have anointed me to be king. You gave me that vision and I didn't ask for it. You said that you would have me prosper but I am now on the run, hiding in a cave."
Feeling Like David
In 1 Samuel 24, David is hiding out on the side of a mountain. He cannot run anymore, because King Saul is getting closer. He can sense the possibility of death all around him and it's not because he and his men have done anything wrong. It's because King Saul is afraid that he will lose power, control, and dominance. 
Some of us are feeling like David right now. We feel surrounded. Surrounded by COVID-19. Surrounded by those who would kill unarmed Black people like Ahmaud Arbery and Breonna Taylor. Surrounded by an inept government that forces the most vulnerable of us to work in unsafe conditions or not get a paycheck. 
Although David may have felt under siege, he could reflect on the fact that God sent his best friend Jonathan, King Saul's son to strengthen his heart and to remind him what God told him (1 Samuel 23:16-18,. That David was anointed, and he would be king.  
Now David remains in the cave, probably scared to go outside like many of us are—whether from the possibility of contracting COVID-19, or being shot down by vigilante citizens or police. It feels unsafe and it makes us angry, because it shouldn't be this way. 
Why is God allowing this to happen? Why is God allowing King Saul and his fellow countrymen to put David in this situation? When God promised David that if he was faithful to him, that he had greater things in store for him? 
Exposing the Hypocrisy
Then the plot shifts. King Saul gets close to David, but doesn't see him. David has a chance to kill him. He just sneaks in and cuts off a piece of his robe. But doesn't kill him, even though King Saul was trying to kill David. David listened to the voice of God even though he was angry. 
I believe that if David would have killed King Saul, it would have split the kingdom, and some would have said that even though Saul was not perfect, David had no right to have touched him.
I believe God allowed King Saul to live to expose the false relationship that he claimed to have with God. 
And I believe that is the same thing that is happening in the United States: God is allowing the so-called Christian right, who have claimed moral superiority above other believers, to be exposed. 
We can see this, too, in the highest levels of the Adventist Church. Time after time God has allowed our denomination, particularly our White brethren, opportunities to stand up for justice. And most have been missing in action.   
Lessons for Trying Times
What can we learn and apply to our daily lives from these acts of trust and faith displayed by David, that can help us through these trying times? 
I want to leave you with 3 things that we can apply to our lives.
Trust that God keeps his promises.

David was anointed King well before his opportunity to be king. David had to trust God even in the face of possible death that God will keep his word. How many times has God kept his promises in our lives? We must hold on to his promises in the good times

and

the tough times. 

Vengeance is God's.

"It is mine to avenge; I will repay. In due time their foot will slip" Deuteronomy 32:35. Sometimes we feel like God allows evil to surround us. But he has promised to protect us. And he will fight our battles on behalf of us if we trust him. 

Trust that God has a hope and a future for us.

God wants us to live an abundant life, not just in the world made new but here on earth. We must trust him even when we are not sure how he is working. We see that with David, and the principle applies to our lives, too. 
---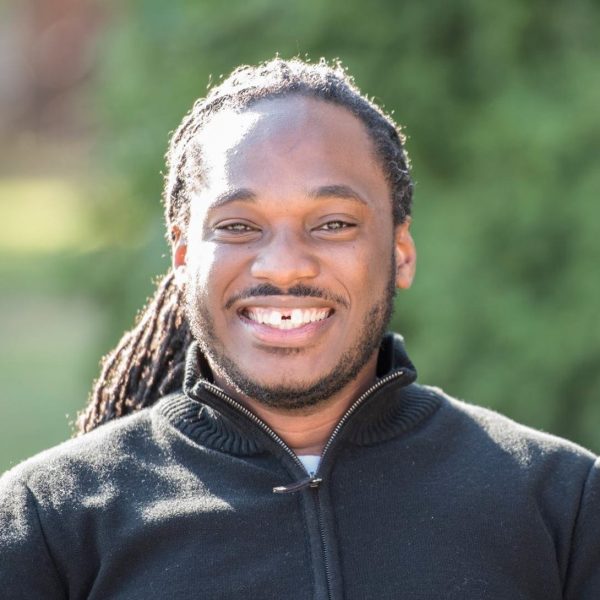 Dr. Sydney Freeman, Jr., is an associate professor at the University of Idaho. He serves on the Board of Directors of the American Association of University Administrators, which honored him with the "2015 Emergent Leader of the Year" award. He is managing editor of the Journal of HBCU Research + Culture and is founder and editor-in-chief of The Journal for the Study of Postsecondary and Tertiary Education.