by Patricia Johnston  |  10 November 2023  |  
A few days ago, as I was making my way through the Chronological Bible daily reading plan, I came to a story we've all heard many times: the story of the transfiguration of Jesus. As familiar as the story is, this time I saw something different, something I had not noticed before. 
The story tells of Jesus' taking Peter, James and John "up a high mountain." To the astonishment of these three men, Jesus' appearance changed right in front of them. His face "shone like the sun," and his clothes were "far brighter than any earthly bleach could ever make them. 
We've often heard of Peter's being rather impulsive, speaking or acting perhaps before thinking. The Scripture here says, "Peter, not even knowing what he was saying, blurted out, 'Master, it's wonderful for us to be here! Let's make three shelters as memorials – one for you, one for Moses, and one for Elijah.'" 
Even as he was giving expression to his misguided wishes, "a cloud overshadowed them, and terror gripped them." From that cloud came the voice of God plainly heard by those three disciples, saying "This is my son, whom I love. Listen to him." And then these words: "Suddenly, when they looked around, Moses and Elijah were gone, and they saw only Jesus with them." 
What we listen to
Note this line: "This is my son. Listen to him." There is an awful lot of information and, yes, misinformation floating around us today. It certainly comes from the various news entities, in print, increasingly generated by AI, in digital formats, and via the air waves. It's all too easy to get caught up watching the news one way or the other, one falsehood after another, one horrible story after another, on and on. 
I just can't believe that watching those reports hour after hour, day after day, true as some of them might be, is spiritually healthful for us. I'm not saying we should sneak away to a hidden spot and ignore completely what is surrounding us in the world, but it seems we might be better able to "listen to him" if we listened less to all that. In fact, if we listened more to Jesus, we would better understand what is going on around us, what is happening in this old world. We would better understand what he wants us to be doing while we wait for his return. "This is my son, listen to him." 
But note too, information—and yes, misinformation—also comes via purported religious papers, sources we're supposed to be able to rely on for truth. It too, comes over the airwaves and on the screen and in print, one preachment after another. Telling us "listen to me, send me your money." When they should be saying, "This is God's son, whom he loves. Listen to him."
We individually need to listen to Jesus. Really listen to Jesus. That means reading our Bibles for ourselves, reading in more than one version. Thinking about what we're reading. Read the Gospels. Let Jesus speak to you, individually. Listen to him.
Only Jesus
Another thing that struck me as I read the text were the words, "They saw no man, save Jesus only." No man. "Only Jesus." Our world seems filled with men vying for our attention, for our money, for our loyalty—seeking to take our attention from the only one who deserves it, Jesus. 
It certainly happens in politics and entertainment, but just as certainly it happens in churches as well. A new program here, a different evangelistic approach there, but too often the focus is on the man and his showmanship. "The disciples saw no man." What do we see? 
Often I've heard it said that Moses represents those who die before Jesus comes again, but are resurrected at his return, while Elijah represents those who will be alive at his return. But I wonder if there might be another way of looking at them. 
The law
Perhaps we might let Moses represent the law, and Elijah the prophets/prophecy. Our church spent a good deal of time in the past on the law until Ellen White said, "We have been at work on the law until we got as dry as the hills of Gilboa without dew or rain," [Letters & Manuscripts Vol 6 (1889-1890): MS 10, 1890] and the church still is, it seems, interpreting the "law" and applying it—or trying to apply it—in various church situations. 
Sadly, those attempts have driven some away from what seems an overly legalistic and unloving focus. Our church has tried to expand the "law" through various ways not dissimilar from those of the Pharisees of Jesus' day. They had 39 categories of work that were prohibited on the Sabbath, but each category had subdivisions that gave in great detail what could and could not be done on the Sabbath. All told, according to Jewish tradition there were 613 commandments contained in the Torah.
The Seventh-day Adventist church currently has 28 items that one is to attest to believing before baptism, with more suggested to be added. I wonder if we will reach the 613 commandments contained in the Torah? Now you may say that the 28 are not commandments, but I wonder. How are they used? Are we looking to "Moses" or to Jesus? To 28 Beliefs or to the two commandments Jesus gave?
The prophecies
Similarly, our church has spent a great deal of time and energy and resources on the prophets and prophecy. And it still does. It seems too often Jesus is quite forgotten in the programming. Some seem constantly to be looking for some new way to portray menacing and ugly beasts on billboards and advertising flyers, images that appeal to those who are attracted by sensationalism.
But that was not Jesus' way. In Power Through Prayer, E.M. Bounds wrote, 
The church is looking for better methods; God is looking for better men.  . . .  What the church needs today is not more machinery or better, not new organizations or more and novel methods, but men whom the Holy Ghost can use—men of prayer, men mighty in prayer. The Holy Ghost does not flow through methods, but through men. He does not come on machinery, but on men. He does not anoint plans, but men—men of prayer. 
Of course, in every instance where Bounds used the term "men" we would today say "men and women" or just "people." We might add, people who saw only Jesus, people who listened to him. 
So, my question is, do we see "only Jesus"? Do we "listen to him" or are we still caught up in Moses and Elijah, the law and prophecy, and making memorials to them? I'm not suggesting that we forget the law or the prophets, but that we put them in their proper space: that we see Jesus first. That we share Jesus first. Of course, it is easy to ask others if they see only Jesus, but I must ask myself first, do I see only Jesus? Do I listen to him?
"They saw only Jesus." How wonderful it would be if our church were known because people saw Jesus in it. They saw Jesus in our Sabbath School classes, in the sermons preached, at the potluck dinners, but more, in the lives of the people who attend week by week. 
---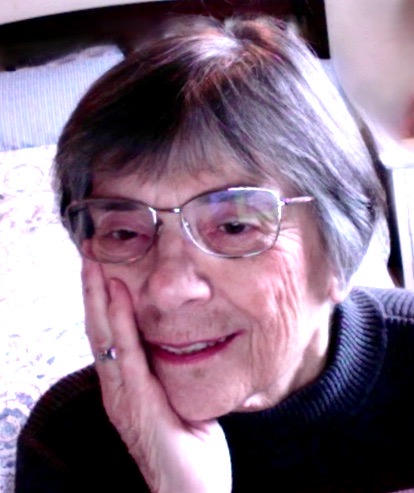 Patricia Johnston is professor emeritus and former dean of the school of Public Health at Loma Linda University. A retired nutritionist, she was intimately involved in developing the International Congresses on Vegetarian Nutrition and is passionate about sharing the potential benefits and/or problems associated with plant-based diets. She is married to Joe Humble, also a retired educator.