by Jeanne Mogusu  |  31 July 2020  |
At first I didn't completely understand what was happening. The early videos showed a police officer with his knee on George Floyd's neck for 8 minutes and 46 seconds. They didn't show all the other people on the scene. Later I saw videos that showed the other officers on the scene, how they pulled George Floyd from his car and cuffed him, how he was complying with them as he sat on the pavement, until they put him down on the pavement in the place where he would end his life. 
I watched, and I wept. I wept with a heaviness on my chest as I heard one woman, who identified herself as an EMT, plead with the officers to check George Floyd's pulse. I wept as I saw the officer with his knee on his neck ignore George Floyd's cries, fainter and fainter, until he breathed his last. 
Only a week or so before that, I'd seen the video of Ahmaud Arbery. Again, I couldn't hold back my tears. He tried to skirt around the pickup truck, tried to avoid the confrontation he must have suspected was imminent. I watched transfixed, my blood running cold in my veins, as Ahmaud Arbery was shot to death right in front of my eyes, the evidence of his murder streaming on a loop across various platforms for all who would care to see. 
And then again, a week later, the news of Breonna Taylor's violent shooting. This time, no video, just an account of a black professional woman in the comfort of her own bed in the middle of the night, shot to death by police looking for a suspect who was already in custody. 
Heavy Hearts
As I write this (and it has been very difficult to write) we are starting the third month of protests. Tears are flowing down my cheeks, even now. It is impossible for me as a black woman, a black female Seventh-day Adventist pastor, to think about this, all this, and not be totally heartbroken. My heart has been heavy for weeks, heavy with a constant ache in my heart, a fear that lives within my soul. 
This is a fear that every black person who lives in America carries, no matter whether they are African American, African, or Caribbean, no matter the shade of black—and some of other races, too. There is a death tax that is levied on those with melanated skin, a tax that each of us fears will come due every time and any time that we see those red and blue lights flickering in the rearview mirror. A sinking feeling of fear, be it ever so slight, every time we see a police officer walking toward us with a serious expression on their face. 
As the protests continue and more people join the fight against systemic racism and social injustice—in America, specifically, and then all over the world—it has been disheartening to hear so many members of the Adventist faith call these protests unchristian. 
Why is a religious movement founded on the precepts of prophecy deaf to the dire need for prophetic intervention?
The Prophetic Tradition 
From Genesis to Revelation, the prophetic voice has always been an avenue for God to communicate with His people, to connect them in whatever circumstance they are in. The prophets were not just a way for God to deliver messages: they were the people's communication with God. Prophets were the people's refuge, where they turned to hear about a God who created them out of love, and who desires righteousness and justice for all and from all. Even then, prophets spoke truth to power by delivering messages of rebuke from God whenever the people of God were being treated unfairly. 
The Bible speaks frequently and directly to the injustices that existed in the times of certain prophets. These were messengers of God raised up to speak for the oppressed, raised up to speak against governments and systems that took advantage of God's people. Moses, Nathan, Nehemiah, Zephaniah, Amos, Micah, John the Baptist, Paul and even Jesus Himself—all chosen to deliver God's message to His people, go-betweens between humanity and Divinity. These were messengers chosen to speak against injustice, and to encourage and strengthen the people of God who were suffering. 
Another Prophet
Nor can we forget Ellen White, whose prophetic voice is not only one of the pillars of our faith, but whose writings continue to influence both our personal and corporate lives and lifestyles.
In today's Adventist church, many have forgotten that Ellen White, as the prophets before her, did not just convey apocalyptic messages. The prophets used their prophetic voices to address the injustices that existed in their lifetimes. A look at our history as a church, our beginnings as an Adventist movement, will reveal that Adventists of old were allies in the Civil Rights Movement with people such as Sojourner Truth. Many who were rejected by the world found a place of refuge within Adventism. Others, such as E. J. Waggoner, spoke passionately and clearly against oppression and injustice in the time of slavery, his earnest pleas documented in an article in the Signs of the Times of August 7, 1878. 
These are the roots from whence we Adventists came. As much as God used the prophets in biblical times, and Sister Ellen White in more recent times, it is unfortunate that this wonderful denomination—anchored and built on the prophetic voice—appears sometimes to have lost its prophetic expression at this critical time. 
Our beloved Adventist movement has become so focused on the apocalyptic side of prophecy that we have lost our prophetic power to speak to current circumstances. The prophetic voice is not just about the future, not just about knowing what is going to happen before Christ returns. The prophetic voice is to instruct us how to live in the present day, how to react to present day injustices, as we prepare for the second coming of Christ. 
The Prophetic Voice Now
There are far more verses in the Bible about and against injustice than there are verses that speak about the apocalypse. I say this not to diminish our apocalyptic tradition, but rather to show that prophecy is not only about the morrow, but also about the here and now. 
Our mission as true followers of Christ, as those who keep the commandments of God and have the testimony of Jesus Christ, is to speak against the things that break God's heart. Our mission, as those who profess to have the testimony of Jesus Christ, is to raise our prophetic voice against all injustices perpetrated against all peoples. In this we continue the work that Jesus came to do. John 3:16 specifically tells us that God so loved the world that whosoever believes in Him shall not perish. This means that all peoples of all nations, kindred and tongues are encompassed by God's long arm of salvation. 
Christ spent His ministry demonstrating to us what that meant. He debunked the misconceived notions of the Pharisees as to who was worthy of salvation. He demonstrated that we must not only speak up against injustices, or only support those people, where we are predisposed to agree. Because the Son's life was given for the whole world, the whole world is our mission. We are to speak for all, because Jesus died for all. To pick and choose only those issues that affect our own group is not a full reflection of God's heart. The prophet Jonah shows that God is the ultimate decider of who is to be saved. We are only the messengers. Should we pick and choose based on whether we think people are worthy, we miss that lesson.
Many Christians, Adventists included, focus our Christian witness on the birth and death of Christ. But the Christian life is also about the life of Christ: how He lived, with whom He interacted, who He rebuked, how He lived and loved, and especially how He stood up for those who couldn't speak for themselves. 
As a church, we have prided ourselves as "those who keep the commandments and have the testimony of Jesus." If that is the case, if having a prophetic voice is truly the criteria for being the remnant church of Christ, then we cannot be silent. We cannot look the other way. We cannot bury our heads in our Bibles as our brothers and sisters are hurting. 
As God called to Cain in Genesis 4, so he calls to us: "The voice of your brother's blood cries out to Me." We must each ask ourselves a most important and prophetic question: "Where is there injustice, and what must I do to stop it?"
---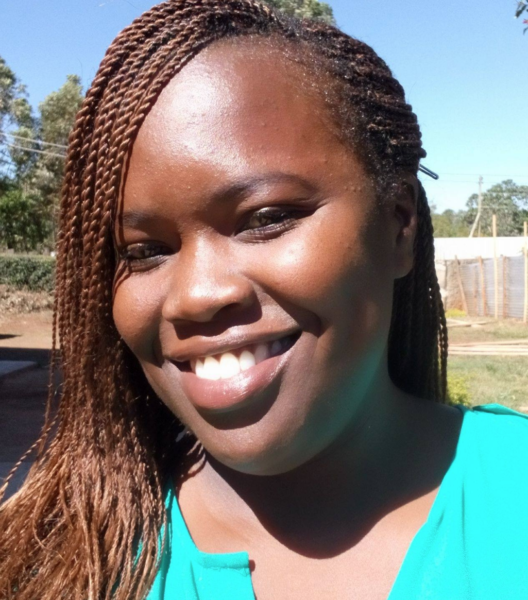 Jeanne Mogusu is a native of Kenya who is passionate about preaching the gospel to all the world. She holds an MDiv from the SDA Theological Seminary, and a PhD in Urban and Regional Planning from Jackson State University.