by Reinder Bruinsma  |  15 November 2023  |
About two months ago (September 15, 2023, to be precise), Dr. Joo-hee Park, the president of the Adventist Sahmyook Health University in Korea informed the participants in the conference of the Asian chapter of the Global Adventist Internet Network (GAIN-Asia) about a unique project: Park and his team introduced them to a robot named ADAM that can serve as an assistant Bible instructor! 
The robot is being trained in knowledge of the Bible and in the details of the 28 Fundamental Adventist Beliefs. Park gave the assurance that the "training" of the robot will be extremely thorough, to ensure that "he" will not spread any misinformation! (The General Conference will be pleased that the robot is apparently masculine!) In other words, ADAM comes with an anti-heresy warranty. 
A key slogan in the GAIN meeting was "Technology for Mission." The Adventist Church has been a pioneer among religious organizations in utilizing new technology in its mission outreach. We were early adopters in the sphere of publishing and printing. From the very first, Adventists emphasized the importance of the printed page, and established printing facilities wherever a new mission field was opened up. Later on, we Adventists were pioneers in radio ministry and, subsequently, in using television and satellite technology for evangelistic purposes. 
I wonder if the Adventist community really needs ADAM—even if the robot will be fully conversant with official Adventist teaching. Few will deny that using new technology to further the church's mission is a positive thing. However, we must keep in mind that technology, important though it is, is no more than a tool. 
Technology gives us instruments for the delivery of a message—but is not to be confused with the message itself.
Content comes first
Implementing new technology is actually the easy part. It requires some people with technical know-how and adequate funding. The church has always been quite good in buying, installing, and operating technologically advanced equipment. 
But all too often, that is where our front-line position ends. 
In the 1980s I worked a number of years in the publishing branch of the church on the African continent. At the time, we were operating seven publishing houses with printing facilities in this part of the world. The quality of the printing was in most cases superior to that of commercial printing firms. Together these institutions had between 400 and 500 technical employees—typesetters, printers, bindery workers, etc. 
But the total number of authors, editors, designers, and photographers in denominational employ on the African continent was less than a dozen! It was an unnerving example of how technology received priority over creativity. The technical production chain, rather than the message, held first place. 
This state of affairs has been typical for much of the Adventist media scene in the past and still defines much of the church's missiological methodology.
I hope that the church at all levels will continue to use the latest available technology. Since the coronavirus pandemic, such services as Skype, Zoom, Team and other platforms, and the streaming of worship services have developed in ways we could not have imagined even a few years ago. Computer technology is everywhere. When out preaching somewhere, I enjoy seeing young people contributing to the smooth running of the church service by operating the projectors, the lighting, and the sound system. 
But, could it be that we are in danger of forgetting that the content of what we seek to communicate—in whatever technologically advanced ways—must be our first concern?
Content that matters
Do the sermons that we preachers (I am one of them) preach relate sufficiently to the real questions of the church members who sit in the pew or in front of their computer screen? Do we use language they can understand? Do we use images and cite examples that touch their heart as well as their brain? The sound system may be perfect, but do we truly communicate "present," i.e., contemporary, relevant, truth? 
Does the church nurture established and new authors, who can write books that make people think and bring spiritual refreshment? Do we look for (and support) women and men who can write articles and books that challenge readers with new ideas, help them to make Christ-like decisions, and enable them to grapple with the issues of everyday life? Does the church stimulate authors and designers to create tools that bring new theological insights and point to courageous ethical solutions for today's issues?
The world is full of print shops that can produce our books, and today's printing-on-demand-technology has made book production easier than ever before. What we need, more than printers and programmers, is creative authors and graphic artists who can present the Adventist version of the Christian faith in an authentic, new, credible, and convincing way. 
Do our media ministries produce programs that trigger the imagination of the viewers and incite their curiosity? Or do they mainly cater to the taste of the more conservative (and often elderly) segment of the church that is eager to see traditional views rehashed and confirmed? 
That, it seems to me, is certainly true for such independent organizations as 3ABN, but also for some other television ministries. 
Technology is great, but…
The crucial question is: does the church attract and value the kind of creative talent that succeeds in re-telling the Adventist message in such a way that it can "land" in twenty-first century minds? Do the church's media departments create the kind of programs that will make younger persons, or those who are only vaguely interested in religion, when they happen to flip through to the channels, stay with an Adventist program for more than just a few seconds? 
New technology only serves us well if we have the right sort of content to offer. Technology—whether it is a Korean robot or some other high-tech innovation—will in itself not enable us to reach the minds and hearts of the people around us. Content comes first: a message that is loyal to the Christian-Adventist core but is not obscured by jargon that only insiders understand, and focuses on issues of yesteryear rather than on the concerns of today. 
Having said all this, I gladly acknowledge that there are committed, talented, and highly creative persons, who try to do what I pleaded for in the paragraphs above. But I hope and pray that their tribe may exponentially increase.
---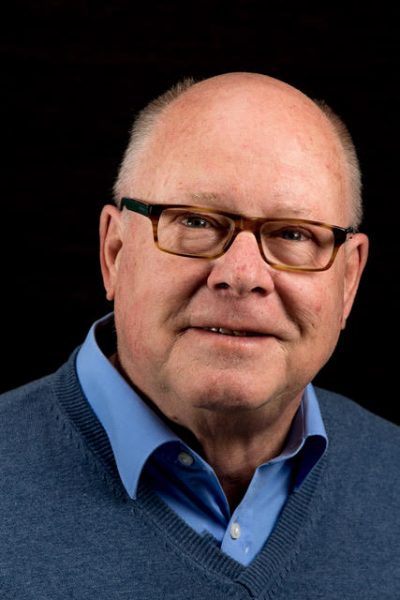 Reinder Bruinsma lives in the Netherlands with his wife, Aafje. He has served the Adventist Church in various assignments in publishing, education, and church administration on three continents. He still maintains a busy schedule of preaching, teaching, and writing. He blogs at http://reinderbruinsma.com/.