13 November 2023  |
Dear Aunt Sevvy,
A lot of Adventists seem to have forgotten that Sabbath is precisely sunset to sunset. God set the boundaries of the Sabbath, and that's how we should be keeping it if we want to please God. What do you say, Aunty?
Signed, True Sabbath Keeper
---
Dear Keeper:
The Sabbath is a blessing to Aunty. Yet some Adventists, Aunty thinks, diminish the blessing by being entirely too persnickety about it, in a way that is more like conservative Jews than Christians. 
Let's take your point of the Sabbath's beginning and end. The usual proof text is Leviticus 23:32: "From evening… until the following evening, you are to observe your Sabbath." That's not as clear as you might think. 
The full text actually says, "From the evening

of the ninth day of the month

until the following evening you are to observe your sabbath." You don't only keep Sabbath when it falls on the ninth day of the month! In fact, this text wasn't about the seventh-day sabbath, but the day of atonement! 

What is "evening"?

Nehemiah says "when evening shadows began to fall," the gates were closed. Is that the same as sunset?

Some rabbis (who were as persnickety as Adventists about such matters) didn't take it to mean sundown; they said that it began at

darkness

, defined as when the first three stars could be discerned. 

There is even a biblical argument (

explained here

in

Andrews University Seminary Studies

) that the day begins at sun

rise

rather than sun

down

!

What does it mean to "keep" the Sabbath? The rabbis had 39 categories of prohibited work, including travel, agriculture, textile work, writing, starting a fire—virtually any kind of effort. You, "True Sabbath Keeper," couldn't have turned up your thermostat, warmed your food, opened the refrigerator, stitched a loose button back on your dress shirt, made notes for your Sabbath School class, or driven your car to church!

Ellen White initially wanted

to define Sabbath time

as 6 PM Friday to 6 PM Saturday—what Joseph Bates called "equatorial time." That surely would have made things easier for those who lived near or above the Arctic Circle. The sunsetters won the vote, though, and she eventually endorsed them.
Given all these uncertainties, Aunty thinks we ought not to be so critical about such Sabbath details. Jesus said, "The Sabbath was made as a blessing to humankind, not humankind to serve the Sabbath."
Aunt Sevvy
---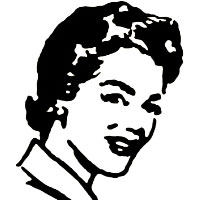 Aunt Sevvy has collected her answers into a book! You can get it from Amazon by clicking here.
You can write to Aunt Sevvy at DearAuntSevvy@gmail.com. Your real identity will never be revealed. 
To join this conversation, click/tap here.