by Leigh Johnsen  |  5 July 2022  |  
Jesus said some very hard things. He told us to love our enemies, to turn the other cheek, to go the extra mile, to expect persecution. In the Parable of the Good Samaritan, he deftly shredded leaders at the top of the religious hierarchy, represented by a priest and Levite, for ignoring a neighbor in need while praising a hated enemy for doing the opposite. 
Sometimes we forget that when Jesus delivered the good news about God's Kingdom by word and deed he challenged earthly authorities and structures—and he turned that world upside down. We also tend to forget that he started that revolution in his hometown, among his own people. 
Following Jesus' example as his disciples can be inconvenient, even dangerous and scary at times, but that's what he asks us to do.
Tennessee's homeless
On May 5, 2022, the Tennessee state legislature enacted a law that makes camping on public property a felony punishable by up to six months in prison and loss of voting rights. The legislation targets homeless people, who, as their name implies, have limited options. Governor Bill Lee has let the measure become law without his signature, in spite of opposition from a coalition of religious leaders and organizations. It took effect on July 1.
According to Pew Research, a whopping 81 percent of Tennessee adults claim to be Christians, 52 percent of them Evangelical and 13 percent mainline. Seventh-day Adventists in Tennessee are only an asterisk, comprising less than 1 percent of the state's religious population, despite their prominence on the North American Adventist radar screen. 
Please close your eyes, breathe deeply, and savor this moment.
In a daring act of moral jiu jitsu, legislators answerable to overwhelming numbers of Christian constituents at the heart of the Bible Belt have reversed the dynamics behind the story of the Good Samaritan and taken measures to criminalize neighbors in need. Outdoing the priest and Levite, who did nothing more than ignore a wounded traveler, the lawmakers threaten to squelch their political voice and burden them with criminal records that, instead of demonstrating love for their neighbors, will add to the burdens they already have finding ways out of their current situation.
Let's not minimize the complexity of homelessness. Those of us who have worked with homeless people know that the causes can be many: drugs, mental health, a poor labor market, inadequate income—the list goes on and on. But criminalizing someone for, say, losing their job, lacking means to afford rent, and camping on the only land available to them does nothing to address the root causes, while overburdening the judicial system and shaking a defiant fist at Jesus. It makes even less sense to criminalize homeless people who happen to be children.
So do we simply accept the will of Caesar over the teachings and example of Jesus?
A possible solution
I wish that communities of believers—Adventist and others—would take measures on their own to provide homeless people safe space to heal, as the Samaritan did for the wounded traveler. They can provide sanctuary using real estate they hold in stewardship from God. I propose that they do this in addition to whatever other action they take as individuals or with other people.
According to the official denominational directory, the Seventh-day Adventist Church organization has 155 congregations in Tennessee, each of which sits on real estate that includes buildings, parking lots, and undeveloped space—for which the denomination, incidentally, derives benefits from the state as a charitable organization. Other real estate in Tennessee over which the denomination exercises stewardship includes the campus and surrounding land at Southern Adventist University, in Collegedale. 
The Seventh-day Adventist Church is not alone. Other Christian organizations throughout Tennessee also hold land on which homeless people could find refuge.  
I can imagine naysayers shaking their heads in disapproval. What if one homeless person attacks another? What if somebody dies? What about insurance and liability? What if we lose goodwill with community members and state officials? The list of negative "what ifs" can be long. But what if we start instead with the premise that nothing is impossible for God, just as I have been told in countless sermons over the years? What if this simple act sends a clear and unmistakable message about the nature of God's Kingdom and his love more effectively than hundreds of evangelistic series or Bible studies could ever do? 
Jesus once compared the Kingdom of God to a mustard seed. Starting little, it gradually grows into one of the largest of trees. What if we revisioned the challenge of homelessness in Tennessee as an opportunity, one tiny step that makes creative use of real estate already owned by God to honor him, demonstrate his love, serve neighbors in need, alter lives—and maybe even trigger a revolution that transforms attitudes throughout Tennessee and the rest of the nation?  
(The picture in the graphic is from the Boniface Catholic Church in San Francisco, which not only allows the homeless to sleep in their pews, but provides them with blankets and toiletries. See more here.)
---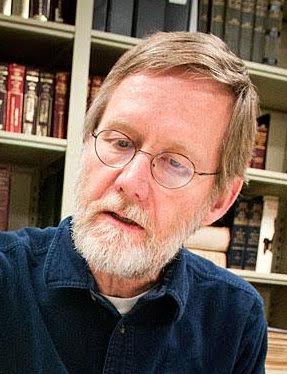 Leigh Johnsen holds a doctorate from the University of California, Riverside, where he focused on the history of early American Christianity. Articles of his have appeared in the Western Historical Quarterly, Civil War History, and the Journal of Church and State, among others. A former associate editor of Spectrum magazine, he currently works in semiretirement as a consulting historian for the City of Sacramento, California.
To join the conversation, click/tap here.