December 3, 2015:    A mass shooting resulted in the deaths of 14 people and 17 wounded just three miles from the campus of Loma Linda University (LLU), the leading Adventist health sciences institution in southern California, on Wednesday (December 2). Because the university medical center is the primary trauma center for the area, five of the victims were transported to LLU.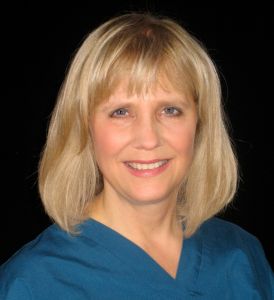 Early Thursday morning CBS Television News interviewed Dr. Kathleen Clem, the chief of emergency medicine at LLU Medical Center and chair of the emergency medicine department in the School of Medicine. Later in the day other administrators were involved in news conference with many journalists in attendance.
The shooters lived in nearby Redlands and were killed in an exchange of gunfire with police later in the day. They were Muslims and the event at which the shooting occurred was a Christmas party for county health department employees, but authorities have yet to determine if this was a terrorist incident or some other kind of violent situation.
Clem is a graduate of the LLU medical school who later spent a decade as the first head of the emergency department at Duke University in North Carolina. While in North Carolina, she was also a volunteer in planting of a new Adventist congregation that reached out to university students and other interested individuals. Her husband, Terry, served as pastor of New Life Fellowship which continues as a growing and vital church today.
Clem returned to LLU in 2007 where she is in charge of training physicians as emergency specialists. She has held multiple national leadership roles within the American College of Emergency Physicians and the Society for Academic Emergency Medicine (SAEM). She serves as chair for the American Association of Women Emergency Physicians and president of the SAEM Academy for Women in Academic Emergency Medicine.
An excellent example of the mission-driven Adventist health professionals in the Loma Linda community, Clem established one of America's first International Emergency Fellowships and organized teams to establish clinics or teaching trips in 11 countries. Recently she was appointed by the dean of the LLU medical school to lead an institutional culture change initiative for improving Peer Professionalism.