by Tami Cinquemani | 5 April 2018 |
"The most valuable thing the Psalms do for me is to express the same delight in God which made David dance." ― C.S. Lewis
My husband and I were out of town and visiting a local church for the first time. The thought of relaxing and just being a part of the congregation was a special treat. The Offertory had just ended and, according to the bulletin, it was time for the Scripture reading, 1 Peter 4:7-11. A young man stepped up onto the platform.
"The end of all things is near. Therefore, be alert and of sober mind so that you may pray. Above all, love each other deeply, because love covers over a multitude of sins. Offer hospitality to one another without grumbling. Each of you should use whatever gift you have received to serve others, as faithful stewards of God's grace in its various forms. If anyone speaks, they should do so as one who speaks the very words of God. If anyone serves, they should do so with the strength God provides, so that in all things God may be praised through Jesus Christ. To him be the glory and the power for ever and ever. Amen."
I sat quietly and looked around as the young man read through the passage. Some in the congregation watched and listened; others were looking at their bulletin or checking their phone. As soon as he began, I could tell the young man had taken time to read through the Scripture before this moment. He read well. His pronunciation was accurate and his voice clear, but I wondered if the young man was hearing what he was reading. "The end of all things is NEAR! Therefore, be ALERT and of sober mind so that you may pray!"
I wasn't expecting the aggressive shouting of the last-day prophets I used to watch on the downtown Chicago street corners, but I did think this passage deserved a bit more energy than one might expend when reading off the menu at Taco Bell.
I fear Scripture readings in worship have become an element thrown in as a "necessity," but without much consideration or thought to the potential impact they hold. If we understand worship as a conversation between God and God's people, Scripture is part of "God's side" in the conversation. Whether one has a literal or metaphoric view of Scripture (and I have no interest in wading into that discussion in this article), I believe Christians are all in agreement that the Bible is God-inspired. That means, when we include Scripture in worship, we're hearing something God thought was important for us to hear and exploring something that will help us better understand the story of God's relationship with humanity. Therefore, Scripture is an important, powerful, and insightful part of worship that deserves more than a cursory reading.
When contemplating how to use Scripture in a worship service, I consider the incredibly dramatic and creative way Jesus taught his followers. He asked questions. He used humor and pushed the boundaries of current understanding. He offered examples and life lessons that were relevant and real to his listeners. He drew people in, and they believed themselves to be the only person to whom he was speaking. This is the challenge—and the fun—of creatively implementing Scripture in worship. Maybe it's time to shake things up!
There are many options for creatively using Scripture in worship, and I would like to suggest just a few:
Dramatic Reading
At the very least, Scripture should be read well. However, this means more than simply reading clearly and without hesitation. The individual reading a passage should know the background of the text, including the author who wrote it, the audience for whom it was written, and the context and culture in which it was written. Scripture also needs to be read fairly. Too often a passage or two are plucked out of context if it seems to fit the point that's being presented. Let's face it, we can (and many do) use a well-chosen text to prove just about any theory of choice. This is not reading Scripture fairly and has done much damage to the credibility of the Bible.
A dramatic reading of Scripture does not mean an overly dramatic reading. Coaching may be required for those who approach God's word as Juliet's balcony proclamation to Romeo in Shakespeare's Romeo and Juliet. Understanding the original intent of the text can give guidance to the reader. Sharing the text among two or three readers is a great way to engage a variety of volunteers and is especially helpful when the text contains any kind of dialogue.
If you have the benefit of a multi-cultural congregation, celebrate that diversity by using the variety of languages in the reading. In order for the entire congregation to be included, be sure translation is available in print or on screens.
Tableau
The use of tableaux—actors posed in frozen scenes—can be a very effective method for utilizing Scripture in worship. The basic technique is simple: A narrator reads the text in short segments as the performers move from picture to picture without speaking. A clave, chime, or beat can be used to begin and between each scene. This is a wonderful opportunity to help a congregation visualize Scripture and works best with more storytelling texts. It also is a great way to engage a variety of generations and acting talents. Costuming is optional as the acting out of Scripture in a current-day context can help a congregation understand the relevance of the ancient texts.
Creative Video
Many people are visual learners, and a creative video of Scripture can be very powerful. This is another excellent way to engage younger members of the congregation who are savvy with graphic design skills and programs. Utilizing variety and introducing new ways of incorporating Scripture will automatically cause your congregation to give more attention when something is presented that they didn't expect. These types of products are also available at a reasonable cost from websites such as www.sermonspice.com and www.worshiphousemedia.com.
Slide Presentations
A simple Google search will unveil a variety of wonderful quotes on a multitude of topics. Combining several of these quotes with appropriate passages from Scripture is the beginning of a relevant slide presentation. There are opportunities for the worship conversation to continue visually during elements like Prelude and Offertory when a well-crafted presentation of inspired words is added.
As with any element, care should be taken in preparation on whatever platform your church uses for their visual projection. Choose an easy-to-read font and a simple background that doesn't distract. Timing is critical. A good rule of thumb when preparing these slides is to be able to read the quote aloud two times, unrushed. This allows for those who read more slowly but also for time to contemplate what is written. A typical Offertory or Prelude will last approximately three minutes, so I generally will plan for this element to take between two to three minutes with a loop.
Thinking Outside the Box
Let's look back at the Scripture that began this chapter: 1 Peter 4:7-11. I had the opportunity to creatively integrate this text several years ago in a service titled "Road Ends" with the following theme:
There are plenty of end-of-the-world crazies! Within every denomination there are alarmist, stock-pilers, cabin-building-wilderness-loving escapists, etc. Peter had faced end times. He remembered the suffering he endured when Jesus was dead. He was familiar with suffering for his current following. There is no place to hide except in Jesus, so Peter tells us three things to do because the end of all things is coming soon. The three things might surprise you.
My goal was to think outside the box and to explore some understandings . . . and misunderstandings . . . of this passage from 1 Peter. The reading by two of our very gifted actors can be viewed on youTube. As a valuable part of worship, the Scripture allows opportunities for the congregation to engage and be drawn into the conversation.
These are just a few ideas of how to creatively incorporate Scripture in worship. God's word is a vibrant, living document of inspiration. As an element in worship, its passion and drama should leap off the page. These ancient words, phrases, stories, poems, and songs were written by people in agony, in peril, in anticipation, and in love. Painting a vibrant picture of God's love with the creative application of Scripture can open the hearts and minds of people regardless of where they are in their faith journey.
---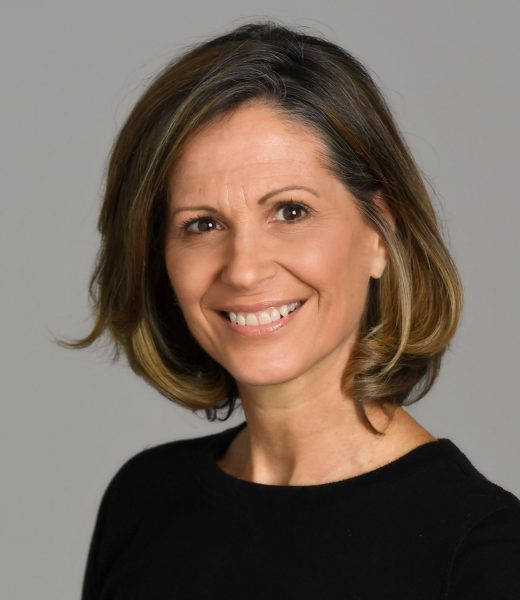 Tami Cinquemani is the Worship Pastor at the Florida Hospital Church in Orlando, FL.