by Stephen Ferguson  |  14 March 2019  |
Dedicated to the memory of Dr.Desmond Ford
The problem of when a trial is punishment.
Lindy Chamberlain-Creighton was wrongly imprisoned for three years for the alleged murder of her baby daughter Azaria in 1980 while camping in the Australian Outback. Later forensic evidence proved the baby had in fact been killed by a dingo (a native Australian wild dog), with the case only finally closing in 2012.[i] As acknowledged in an excellent New York Times article, due to her membership with the Seventh-day Adventist Church, Mrs Chamberlain-Creighton suffered her own investigative judgment by the media.[ii]
Justice was eventually done, but the process itself became a punishment. I note Abraham Lincoln similarly said:
Discourage litigation. Persuade your neighbors to compromise whenever you can. Point out to them how the nominal winner is often a real loser – in fees, expenses, and waste of time.[iii]
In that same year of 1980 another Australian Adventist, Desmond Ford, published his explosive 991-page manuscript, Daniel 8:14, the Day of Atonement, and the Investigative Judgment. Dr. Ford faced his own trial of sorts at Glacier View, Colorado, about the doctrine of the pre-advent investigative judgment ("PAIJ").[iv]
Dr.Ford did believe in a pre-advent judgment,[v] contrary to popular perception.[vi] However, he challenged its investigative aspect[vii] and that sins, "though forgiven still requiring blotting out."[viii] 
Is divine judgment best viewed through the prism of a Hebrew-sanctuary motif?
Glacier View is worth mentioning because the experience so traumatized collective Adventism that the topic now seems virtually taboo.[ix] Reflecting upon this self-censorship, what dawned on me is how Adventist discussions on judgment have focused on the Hebrew-Jewish perspective found in the sanctuary-temple motif, drawing upon Leviticus, Daniel and Hebrews. I admit I remain undecided about finer issues of that debate.[x]
Nonetheless, this article does defend a traditional Adventist view of pre-advent judgment, that it is investigative in nature and involves a part of the ultimate disposition of all sin. To that extent and to avoid any doubt, I am not a wholesale disciple of Desmond Ford's theology and am more naturally aligned to historic Adventist understandings. And yet I wonder if I can be gracious enough to agree with what he meant, even if I do not always agree with what he said. Even if I am completely wrong in what I am about to say, and I may well be, can I at least do my part in beginning a new and respectful conversation? 
Could we perhaps tackle this debate from another angle, such as the Roman-legal motif?
Perhaps a good place to start would be to avoid old ground and tackle the issue from a completely different angle utilizing biblical themes other than the sanctuary. Perhaps that might make everyone less defensive and emotive. Perhaps even consider a motif more obvious to the New Testament's predominantly Gentile audience?
How about Roman court procedure?[xi] It seems pretty obvious to me, if we are talking about the subject of judgment. Key judgment passages we might apply this approach to include: John 3:18; Acts 25:11-12; Rom. 2:16, 8:1; 8:33-34; 13:1-8; 1 Cor. 6:3; 2 Cor. 5:10; and Rev. 1:6, 20:4-13.[xii]
For example, Paul uses (or is quoted using) terms that have clear allusions to Roman justice.[xiii] Consider the word "charge" (enkalesei) in Rom. 8:33, a term elsewhere connected with Paul's run-ins with Roman authorities (Acts 19:38).[xiv] Moreover, Paul is quoted mentioning Caesar's judgment seat (bēma) in Acts 25:10, but applies that same word in connection with Christ's own judgment seat (Rom. 14:10; 2 Cor. 5:10).[xv] Other studies have shown a link between New Testament (NT) language associated with Roman Caesars and Jesus' kingship.[xvi]
Paul was an educated Roman citizen who regularly encountered Roman justice and clearly knew its legal processes (Acts 22:22-23:11; Rom. 1:5-7). Paul and other NT writers were often communicating ideas to Gentile-dominant congregations, whom I contend would primarily have thought about judgment in terms of their own civics.[xvii] Roman court procedure even takes center stage (arguably displacing Jewish processes) in Christianity's climactic event – the crucifixion of Jesus (John 18:31).[xviii] Roman legal metaphors don't need to undermine but can affirm Hebrew ones.[xix]
But is biblical judgment like television court dramas?
Even if we interpret the Bible's judgment statements through Roman legal metaphors, most of us (at least if we live in North America, Britain or Australia) will naturally think of our own Anglo-American common law system. This poses a problem, because our system doesn't neatly fit the Bible's worldview. For example, to me as an Australian-British lawyer, the statement that Jesus "condemned sin in the flesh, so that the just requirement of the law might be fulfilled in us" (Rom. 8:3-4) makes little sense. In our justice system an innocent person cannot take the place of an offender.
Moreover, most of us will only apply an exaggerated version of our system anyway. Most theologians today don't go to law school, nor have Paul's personal involvement in the justice system. They probably get their legal knowledge from television shows, such as Suits, Boston Legal or Judge Judy.[xx]
Thus, I suggest we learn a little about the justice system that existed at the time of the NT – the Roman formulary system.[xxi]  While warranting deeper study,  this system had three features I would like to explore briefly. 
Feature 1: Two separate judgments
Probably the key attribute of the formulary system was that it involved two separate judgments. Much like modern interlocutory proceedings, in Roman justice there was a preliminary in iure judgment before a praetor (magistrate), followed by apud iudicem trial before the iudices (judge-jurors).[xxii] Yet here's the rub: if readers take no other point from this article, understand that an interlocutory judgment involving "an application to a court to make an order before the court makes a final order in the proceedings"[xxiii] is not a court trial.[xxiv]
In iure judgment
In Roman justice, unlike our interlocutory proceedings involving lower court officials, "the highest judicial officer in the state presided at the first stage making the appellate procedure unnecessary."[xxv] The praetor was either the governor of the province, a praetor urbanus or triumvir in Rome, or even the emperor himself.[xxvi]
Critically, the praetor did have broad interrogation powers – it was definitely an investigative judgment:
The praetor unlike the judge of modern law, was not a mere spectator of a legal quarrel.[xxvii]
The praetor's investigative powers included an intercessio veto to stop a trial or quash a verdict.[xxviii] Some interrogation might occur, but only to strike out grounds of challenge – long before a jury saw anything.[xxix]
In another sense the in iure judgment was not investigative. As an interlocutory proceeding, it was not an examination of guilt because the "magistrate did not normally investigate the facts"[xxx] but only "devoted to isolating the issues for trial."[xxxi] It was also oral and "never tried a record."[xxxii] The only written document produced was a direction – the formula – recording the issues and iudices' names.[xxxiii]
Moreover, while preliminary proceedings in our system often take years getting to trial, the in iure judgment was exceptionally quick:
It was a matter of a few moments in a court of the dignity and power of the praetor, not of weeks and months as under paper pleadings.[xxxiv]
By eschatological analogy, the pre-advent judgment is definitely investigative, because the Divine-magistrate has inquisitorial and intercessional powers (Acts 25:11-12; Rom. 2:16). However, the PAIJ is also non-investigative, insofar as there is no trial of facts with evidence of guilt.
Praetor's album of worthy iudices
The only other written record examined during the in iure phase was the praetor's album, which was a list of citizens eligible for appointment as an iudex.[xxxv] The iudices were analogous to jurors, although they had qualities of modern judges:[xxxvi]
In the [Anglo-American] jury system it is often asserted that the best juror is he who knows nothing about the case or anything else. The Roman iudex, on the contrary, was a man of worldly experience, of learning, and of social position (a senator or a knight).[xxxvii]
By eschatological analogy, the righteous will still face personal "trials by fire" (peirasmon, 1 Pet. 4:12; Jas. 1:12), with a "record of good deeds" examined (Neh. 13:14). However, these "tests" or "temptations," while painful, are not trials of the saints as defendants (Rev. 3:18, cf.18:8).[xxxviii] We should "rejoice" (1 Pet. 4:13) because the beginning of judgment (vs.17) means a positive exemplification of the saints' worthiness (vs.16) to become iudex jurors in the next apud iudicem phase (1 Cor. 6:3; Rev. 1:6, 20:4).[xxxix]
Apud iudicem judgment
It was the second phase of apud iudicem judgment that we would recognize as a proper trial. "This was the stage at which witnesses and evidence were presented and judgment given."[xl]
This second phase of judgment was longer than the first phase, but justice still demanded conclusion within a day – before the sun set.[xli] Justice also forbade sentencing a dead person,[xlii] and fairness demanded a defendant be physically present to receive punishment.[xliii]
By eschatological analogy, the apud iudicem trial equates to the post-advent judgment. The only persons who ever get to look at the "record books" of guilt are we saints (Rev. 20:4, 12).[xliv] God simply asks we complete our task within an eschatological-day – a thousand years (Rev. 20:5-6). When the millennium is over, He resurrects the wicked for punishment (Rev. 20:7, 13). 
Feature 2: Double jeopardy and res judicita
A second idea is the concept of double jeopardy and its closely related term res judicata (literally meaning "a mater already judged"). Modern equivalents are found in English common law and the 5th and 7th Amendments of the US Constitution.[xlv] The concept has its origin in the Roman legal maxim, nemo debet bis vexari pro una et eadem causa, meaning "no man should be tried twice for the same cause."[xlvi]
By eschatological analogy, when we are "in Christ" (en Christō) we share in Jesus' having already undergone a full trial (Rom. 8:1), symbolized by our baptism into His death and resurrection (Rom. 6:3-4). Jesus takes our place but double jeopardy means He can't be tried twice! Judgment begins (1 Pet. 4:17) but Satan is stopped at the outset[xlvii] and can't even "bring a charge" (enkalesei) against us (Rom. 8:33-34).[xlviii]
Finally, I should make clear that in both Roman and Jewish legal procedure, res judicata wasn't absolute.[xlix] It wasn't Calvinism's "once saved always saved." Evidence still technically existed in the plaintiff's briefcase, but in a sense did not exist because it was inadmissible. In Roman law, a charge could still be brought; however, it required leave from the emperor to proceed to trial.[l] We likewise have free choice but res judicata shifts the onus. Salvation becomes a deliberate "opt-out" rather than "opt-in" system. 
Feature 3: Patronus and cognitor
The third and final aspect of the Roman legal system I want to mention is the role of the patronus (patron-lawyer) and cognitor (lawyer-agent). In our system a lawyer "stands for" their clients, meaning the client is ultimately the one who benefits or is punished. In the Roman system, a lawyer could sign a contract to "stand in for" the defendant by promising to enter his own name on the formula:[li]
Hence the agent had to agree by special contract that the benefits of what he did should inure to his principal.[lii]
This occurred in civil proceedings and some criminal matters,[liii] and usually where the court stood in a far-off province.[liv]
By eschatological analogy, when Paul rhetorically asks who can condemn us when we are in Christ, I suspect his predominantly-Gentile audience would have understood this as a patronage-covenant. Jesus does not merely make a good speech on our behalf in the heavenly court – He replaces us there as if He is us (Rom. 8:34). Even if accusations by the Arch-prosecutor still arise, with a formal hearing yet to occur, we have a legal guarantee from "condemnation" (katakrima) today, "already" (ēdē, John 3:18) and "now" (nun, Rom. 8:1).[lv]   
What about Ellen White – can the saints fail the PAIJ?
A key issue underlying Glacier View was the question of the status of Ellen White, who famously said in the Great Controversy:
"So in the great day of final atonement and investigative judgment the only cases considered are those of the professed people of God. …Opposite each name in the books of heaven is entered with terrible exactness every wrong word, every selfish act, every unfulfilled duty, and every secret sin, with every artful dissembling. …When any have sins remaining upon the books of record, unrepented of and unforgiven, their names will be blotted out of the book of life, and the record of their good deeds will be erased from the book of God's remembrance. …it is impossible that the sins of men should be blotted out until after the judgment at which their cases are to be investigated."[lvi]
This passage has probably scared some people witless!
At first it seems Sister White contradicts herself. On the one hand, she suggests something conditional, discussing "any have sins remaining" upon the record books – implying sins need not remain. She elsewhere affirmed: "We can have a clean record in heaven today, and know that God accepts us."[lvii] By definition the righteous cannot be examined during the pre-advent period and fail, because that would make the wicked whose "names will be blotted out of the book of life" – not saints. However, the "judgment of the wicked is a distinct and separate work, and takes place at a later period."[lviii]
On the other hand, she suggested the saints do still have sinful records: "Satan accuses them before God as transgressors…. Now he points to the record of their lives, to the defects of character."[lix] Mrs. White likewise suggests the saints' criminal records remain and are not "blotted out until after the judgment." Confused?
There is no contradiction when we see Sister White's statements as affirming an investigative judgment of saints but not their investigative trial. In particular, I wonder if both "sides" of this debate confuse four key concepts that would be obvious to 1st-century and 21st-century legal experts alike:
interlocutory judgments are not formal trials;
any examination of merits for the purpose of selecting a juror is different from trialing a defendant;
inadmissible evidence is different from admissible evidence; and
immunity from prosecution is much more than a mere defense when
Recognizing these nuances addresses critics of the PAIJ doctrine who claim: "True Protestantism recognizes that in justification the record as well as the guilt must be blotted out, for record and guilt are indivisible."[lx] These nuances are consistent with non-Adventist scholarship regarding Rom. 8:33:
the intent of the question is not to deny that some may lodge accusations against believers. What Paul insists is that no accusation will stick.[lxi]   
Do we need to recalibrate our language?
In terms of what is literally going on in heaven concerning courtly architecture and procedure, we should remember the Bible communicates divine ideas through limited human language within historical-cultural settings (1 Cor. 13:12).[lxii] When we view judgment metaphors as 1st-century Gentile-Christians probably understood them, perhaps we can appreciate both sides of the Adventist debate on judgment.
Historic Adventist views as set out in our fundament beliefs are correct, in affirming a two-phase judgment, including a pre-advent judgment with "a work of investigative judgment which is part of the ultimate disposition of all sin."[lxiii] Yet I think Dr. Ford is correct too, because we can see the pre-advent judgment isn't investigative, and doesn't involve records in the way we commonly imagine. It especially addresses a core concern of Desmond Ford, who legitimately worried about the way the doctrine was presented:
Many Adventists fear judgment even after their sins have been forgiven, because of the way in which the investigative judgment is presented.[lxiv]
A two-phase formulary judgment coupled with res judicata means Jesus goes beyond merely providing saints a defense at trial – He strikes out Satan's charge. As our patronus Jesus doesn't just help us cheat on an exam[lxv] – He sits it for us, while we are appointed invigilators who mark everyone else's work!
Importantly, the pre-advent judgment is investigative in nature but only an in iure interlocutory proceeding – it is not a post-advent apud iudice trial. The saints are tested but only as respected jurors – never as defendants in the dock.
As Dr. Ford once amazingly said, which I wholeheartedly endorse:
The Christian is not like a schoolboy fearfully anticipating an examination. There is One who has undergone that examination in his stead, and provided he trusts in Him, the successful outcome of that prior test will be placed to the believer's account. (D. Ford, Daniel 8:14, the Day of Atonement, p.312.)
---
[i] "Dingo to blame for Azaria's death: coroner," The Age, 12 June (2012).
[ii] "Vindication at Last for a Woman Scorned by Australia's News Outlets," New York Times, 17 Nov (2014).
[iii] "Notes for a Law Lecture," The Collected Works of Abraham Lincoln edited by Roy P. Basler, Vol. II, July 1 (1850), p. 81.
[iv] The doctrine is most succinctly set out in Seventh-day Adventist Fundamental Belief number 24. I think a helpful shorthand descriptor includes that provided by W. H. Johns on behalf of the Adventist Biblical Research Institute: "The investigative judgment refers to a preadvent judgment in which the cases of all those who have ever accepted Christ are examined from the record books, and the sins of those accounted righteous are blotted out. This judgment began in 1844 and will end with the close of probation." H. Johns, "The ABCs of Dr. Desmond Ford's Theology," Biblical Research Institute (Washington: General Conference of Seventh-day Adventists, 7/22/98), ff1.
[v] "It is most certainly true that the professed Christian must stand before the judgment bar of God," and "This is the truth of the pre-advent judgment," Desmond Ford, Daniel 8:14, the Day of Atonement, and the Investigative Judgment. Note I have used and cited the version published by Life Assurance Ministries, which I think has different numbering from other versions. However, it is the version that can be downloaded, and found at:
<http://www.lifeassuranceministries.com/pdf%20files/Dr-Desmond-Ford-Daniel.8.14.pdf>
[vi] For example, Dr. N. Young observed, explaining a common misconception, "On the one hand he [Dr.Ford] accepted a preadvent judgment, while on the other he denied there was any investigation of the sins of believers. It was widely perceived that for Des, believers did not come into judgment. I made a failed attempt to modify this perception, but to no avail": Norman Young, "A Reluctant Participant," Adventist Today, vol. 4, issue 6 (2006), p.9.
[vii] Dr.Ford said, "In none of these [texts] does the context speak of the saints being investigated." He also said there is no need for a special "investigative judgment for the sake of the angels" because "the angels themselves are familiar with the thoughts and intents of our hearts": Ford, Daniel 8:14, pp.313, 420.
[viii] Ibid., p.230.
[ix] Being born in 1979, I can't remember the PAIJ ever being mentioned openly from the pulpit. When I recently went to give a sermon on divine judgment I was quietly counseled it would probably upset people, despite its being an essential Christian theme.
[x] For example, I will not offer any views on: the year-for-a-day principle; the 2,300 evening and morning prophecy; what date the decree really did go out to restore Jerusalem; who was the little horn; and whether Christ entered the Holy or Most Holy compartment of the heavenly sanctuary at His ascension. However, as said, I do broadly affirm the traditional Adventist belief in a pre-advent investigative judgment, as found in our Statement of Fundamental Beliefs.
[xi] I believe my approach addresses a long-made complaint of R. A. Grieve, cited by Desmond Ford: "Protestantism as inaugurated by Luther was founded on the book of Romans, which book makes no reference to the old Aaronic Sanctuary…," Ford, Daniel 8:14, p.61.
[xii] It is beyond the scope of this article to provide a full exegesis of all these passages. Suffice to say my argument is they clearly allude to judgment language, language I submit most Gentile audiences in the 1st century would have most commonly associated with Roman court processes. I go on to illustrate two such examples from these passages: the words "charge" (enkalesei) and "judgment seat" (bēmatos). One could also cite the various references to krima (as conjugated), meaning: 'judgment; in a forensic sense the sentence of a judge, the punishment with which one is sentenced, condemnatory sentence; a matter to be judicially decided, a lawsuit, a case in court' (see Strong's Concordance at 2917).
[xiii] See Robert Jewett, Romans (Minn.: Fortress Press., 2007), pp.539-540.
[xiv] See Acts 19:40; 23:28-29; 26:2. See also Strong's Concordance at 1458.
[xv] See Strong's Concordance at 968.
[xvi] For example, "the Emperor Augustus's birthday was called 'good news' and his arrival in a city the 'parousia' – exactly the same word which Christians used for Christ's expected return. It would be easy for sensitive Romans to hear such Christian usages as deliberate and aggressive plagiarism": Diarmaid MacCulloch, A History of Christianity (London: Penguin, 2009), pp.103-104, 156.
[xvii] For example, historic evidence suggests the book of Romans was probably written around c. AD 55, shortly after the end of the Edict of Claudius in c. AD 54, which had expelled all the Jews from Rome and is also mentioned in Acts 18:2. Thus, the Church in Rome may have had a few Jewish believers who had recently returned, but scholars generally believe it would have been significantly Gentile at the time of Paul's letter: Denis C. Duling, The New Testament – History, Literature and Social Context (4th edition, Belmont CA: Wadsworth Thomson, 2003), p.203.
[xviii] It goes beyond the scope of this essay, but an interesting question nonetheless, to question to what extent Jesus received a fair or unfair trial as against the standards of Roman court procedure. I suspect because Jesus was a non-citizen judged by a provincial governor, not a citizen being tried in Rome, He was denied many of the natural justice rights this articles explores. See Turpin William, "Formula, contestat, and Proceedings extra ordinem," Revue Internationale des Droits de l'Antiquité, 3rd ser., 46 (1999), pp.531-2.
That in itself is a core message of Christianity. Jesus, who was wrongly convicted and sentenced to death, was vindicated by resurrection and will judge the world fairly in turn.
[xix] To use an anecdotal example, while "judgment seat" (bēma) is of Greek origins, synagogues also have a raised platform, which they similarly call a bimah. Res judicata, which is a legal doctrine discussed below, was also a legal concept found in both Hebrew and Roman law. This illustrates how many of these judgment themes find replication in both Hebrew and Gentile Greco-Roman concepts.
[xx] Concerning Rom. 8:33, "Although the verb enkalesei was widely used in court situations, it is wrong to assume modern court conditions. In Greek and Roman law, a public official or a private citizen could be charged or impeached on a vague indictment of malfeasance or lack of credentials": Robert Jewett, Romans (Minn.: Fortress Press., 2007), pp.539-540. The point being, modern exegetes need to be cautious of viewing NT legal terms through the lens of our modern legal justice system rather than the one that existed in the NT period, which is to say the ancient Roman system.
[xxi] And known as the quaesitor perpetuae system in public criminal law, although as further discussed later in this article, the criminal system shared key concepts with the formulary system. Moreover, most crimes were actually private actions under the formulary system, with only crimes against the State falling within the quaesitor perpetuae system.
There is also some debate among historians as to when this two-phase system was eventually replaced by a unitary system. However, "the formulary procedure is evident in first-century epigraphic sources from Italy and the provinces":  Ernest Metzger, "An Outline of Roman Civil Procedure," Roman Legal Tradition, 9 (2013), p.27.
Finally and for the purpose of exhaustive explanation, at the time of Christ and the early Church, "The quaestiones were certainly not abolished; after all, Augustus was concerned to regulate them. Tiberius seems to have been endorsing them shortly after his succession in AD 14": O. F. Robinson, The Criminal Law of Ancient Rome (Baltimore: John Hopkins Uni Pres., 1995), p.7.
[xxii] In criminal trials often known as the quaestiones perpetuae ("standing jury courts"): Joan Jahnige, The Roman Legal System, May (Rechtsgeschichte 2002), p.2; Albert Kocourek, "The Formula Procedure of Roman Law," Virginia Law Review, Vol. 8, No. 6, Apr. (1922), pp.437, 442.
[xxiii] Concise Australian Legal Dictionary, 4th ed. (Sydney, Lexis Nexis, 2011), p.313
[xxiv] A trial is a "process by which a court resolves disputed issues of fact": Ibid. Elsewhere defined as an "examination of and decision on a matter of law and fact by a court of law": Osborn's Concise Law Dictionary, 8th Ed. (London" Sweet & Maxwell), p.330.
[xxv] Kocourek, "The Formula Procedure of Roman Law," pp.442.
[xxvi] Turpin William, "Formula, contestat, and Proceedings extra ordinem," pp.532, 542.
[xxvii] Kocourek, "The Formula Procedure of Roman Law," p.441.
[xxviii] O. F. Robinson, The Criminal Law of Ancient Rome, pp.9,159. It was within this limited scope of interim orders, in throwing out a hopeless case, that it could be said there was an element of merits' review of evidence during this first phase, in "requiring special findings of fact, interim remedies, or sanctions for disobedience": Ernest Metzger, "An Outline of Roman Civil Procedure," p.8.
[xxix] Kocourek, "The Formula Procedure of Roman Law," p.437.
[xxx] Turpin William, "Formula, contestat, and Proceedings extra ordinem," p.531.
[xxxi] Ernest Metzger, "An Outline of Roman Civil Procedure," p.8.
[xxxii] Ibid., pp.437-8; 442.
[xxxiii] Ibid., pp.8 and 23; Kocourek, "The Formula Procedure of Roman Law," pp.437-8, 441.
[xxxiv] Kocourek, "The Formula Procedure of Roman Law," p.442. Dr. Ford said something somewhat similar: "True it is that the judgment spoken of in Scripture vindicates God's righteousness to the universe in the sense of making public His righteous decisions. But this transpires in the split-second division of the living at the advent and the subsequent resurrections," Ford, Daniel 8:14, p.313.
[xxxv] Kocourek, "The Formula Procedure of Roman Law," pp.442.
[xxxvi] Kocourek, "The Formula Procedure of Roman Law," pp.439-440.
[xxxvii] Ibid., p.44; Travis B. Williams, Contextualizing Conflict: The Persecutions of 1 Peter in Their Anatolian Setting, (University of Exeter, 2010), p.140.
[xxxviii] The same word "burning fire" is used in Rev. 18:8, 18 in connection with Babylon, which is punished with fire by God at judgment. In 1 Pet. 4:12 the saints are similarly burnt, but it seems the fire there is redemptive in nature – purifying – not punishment, as is similarly exhorted of the people of Laodicea in Rev. 3:18. Note the "burning process" of the saints in Laodicea in Rev. 3, which the saints are encouraged to embrace, is in stark contrast to the burning of Babylon in Rev. 18, which the saints are called out to avoid.
[xxxix] For example, there was a famous case of Emperor Claudius discussing the suitability of one particular iudex juror who had himself had been accused of a crime. "The potential juror replied that his lawsuit was not the kind of lawsuit that should disqualify him: it was not a criminal matter, but merely a civil suit": Turpin William, "Formula, contestat, and Proceedings extra ordinem," p.542. I note Dr.Ford similarly observed, with which I would agree in its intent: "Never does John in his gospel, epistles, or apocalypse use 'judgment' other than negatively with reference to the wicked," Ford, Daniel 8:14, p.312.
[xl] Metzger, "An Outline of Roman Civil Procedure," p.8.
[xli] Kocourek, "The Formula Procedure of Roman Law," p.440.
[xlii] O. F. Robinson, The Criminal Law of Ancient Rome, p.16.
[xliii] But note, while the parties had to be at sentencing, they did not have to be at the trial itself: Metzger, "An Outline of Roman Civil Procedure," pp.26-27.
[xliv] Consistent with SDA fundamental belief #27, "During this time the wicked dead will be judged."
[xlv] And also in international law in Article 38(1)(c) of the International Court of Justice Statute.
[xlvi] At the end of a Roman trial it would be announced, "'this sentence was unalterable, and conclusive (res iudicata) on the parties": Kocourek, "The Formula Procedure of Roman Law," p.440.
A similar idea also existed in ancient Jewish legal procedure: Yuval Sinai, Reconsidering Res Judicata: A Comparative Perspective, Duke University, Mat 25 2015, pp.387-388.
[xlvii] Some scholars debate whether Rom. 8:33-34 is a reference to Satan, God or our own sins trying to bring a charge against us. The truth is it could be any of the above, given Roman criminal law in the 1st Century allowed for "public accusation," which is to say anyone could come forward as there was no official State prosecutor: Bauman, Crime and Punishment in Ancient Rome, pp.18.
[xlviii] Cranfield explains Rom. 8:33-34 is a rhetorical question so that Paul is saying no one can even bring a charge against God's elect: see E. B. Cranfield, Romans (Edinburgh: T & T Clark Pub., 1985), p.210.
[xlix] Yuval Sinai, Reconsidering Res Judicata: A Comparative Perspective, Duke University, Mat 25 2015, pp.387-388.
[l] O. F. Robinson, The Criminal Law of Ancient Rome, p.101.
[li] Metzger, "An Outline of Roman Civil Procedure," p.23.
[lii] Anton-Hermann Chroust, "Legal Profession in Ancient Republican Rome" (Notre Dame Law Review, Vol. 1, Is. 30 (1954), p.111.
[liii] In some criminal matters, if the defendant was of high illustris rank, they too could designate an agent to receive their punishment: Ibid., p.562.
[liv] Ibid., p.23; Anton-Hermann Chroust, "Legal Profession in Ancient Republican Rome," p.111.
[lv] Which seems entirely consistent with SDA fundamental belief #24 about, "The completion of this ministry of Christ will mark the close of human probation before the Second Advent." Yet it also seems consistent with Dr. Ford's own analysis that: "The justification that primarily means acquittal at the final judgment has already taken place in the present":  D. Ford, Daniel 8:14, the Day of Atonement, p.658.
[lvi] Ellen White, Great Controversy, pp.480-485.
[lvii] Ellen White, SDA Bible Commentary, p.989.
[lviii] Ellen White, Great Controversy, p.480.
[lix] Ibid., p.484.
[lx] R. A. Grieve, cited by D. Ford in Daniel 8:14, p.60.
[lxi] Thomas R. Schreiner, Romans (Grand Rapids: Baker Academies Pub., 2003), p.462.
[lxii] Ellen White also relevantly said: "The Bible is not given to us in grand superhuman language. Jesus, in order to reach man where he is, took humanity. The Bible must be given in the language of men. Everything that is human is imperfect. Different meanings are expressed by the same word; there is not one word for each distinct idea. The Bible was given for practical purposes," Selected Messages, book 1, pp.19-22.
[lxiii] See Seventh-day Adventist Fundamental Belief no. #24.
[lxiv] Desmond Ford quoted in, Raymond Cottrell, "Daniel 8:14 and the Day of Atonement (Summary)," Spectrum, Vol. 11, No. 2 (1980); Desmond Ford, Seventh-day Adventism: The Investigative Judgment, A Retrospective on October 27, 1979, Kindle Ed. (2016), loc. 1523 at 71%.
[lxv] Which I submit would be a very close analogy to the Roman Catholic view of salvation, based on sacramental theology. It would be the rejection of this idea that Jesus helps us work our own salvation, rather than offers a radical free gift, which underpinned the essence of the Protestant Reformation, of which Adventism often claims to be the premier heir.
---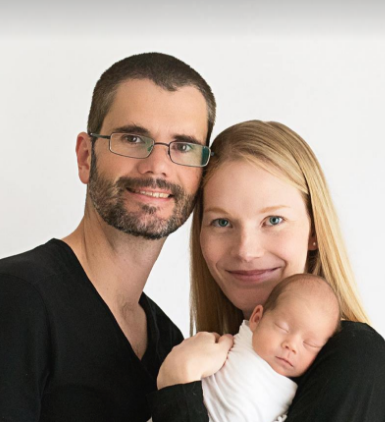 Stephen Ferguson is a lawyer from Perth, Western Australia, with expertise in planning, environment, immigration and administrative-government law. He is married to Amy and has two children, William and Eloise. Stephen is a member of the Livingston Adventist Church.