by Lindsey Abston Painter  |  28 September 2020  |
I was just putting the car in park in the supermarket parking lot when my cell phone rang. 
"Ruth Bader Ginsburg died," my friend said, without preamble. 
After my initial shock, both of us sat in stunned silence. What would the world even look like without The Notorious RBG in it? Her life shaped the United States of America with an influence that will last far beyond her. 
A woman, a mother, and a Jew, she had three strikes against her as she fought for a seat at the table in the legal world of the 1960's and 70's. At that time there were hundreds of laws that explicitly and legally discriminated against women. The deck was stacked against her. She applied to dozens of law firms—no one would hire her even with her degrees from Harvard and Columbia. They said women were too emotional, that her coworker's wives would be jealous. She was asked if she planned to have another baby, if she practiced Shabbat, and if she felt that her children would be neglected if she worked for their firm. 
Despite these challenges, she got a job as a professor at Rutgers and began taking on cases. Nobody believed in her except her beloved husband, but her brilliance could not be denied and she rose in the ranks till she was arguing cases in front of the United States Supreme Court. 
It was her powerful arguments in court that led to the first judicial decision to overturn a hundred years of legal precedent discriminating on the basis of gender. In Moritz v. Commissioner she argued that the tax law was unfair to Mr. Charles Moritz because he did not receive the tax credit for hiring a nurse as a caregiver to his aging mother. Women were eligible to receive the tax credit because it was assumed that only women can or will be caregivers. A man like Moritz, assumed the court, should have a wife to care for his mother. (Mr. Moritz had never married). Therefore, Mr. Moritz was discriminated against on the basis of his gender. 
With this legal precedent established, Ginsburg made it her life's work to tackle one by one the hundreds of laws discriminating on the basis of gender. She argued and won six cases of gender discrimination before the United States Supreme Court before being appointed to that court herself in 1992 by President Bill Clinton. She was only the second woman ever to be appointed to the United States Supreme Court. As a Supreme Court Justice she fought for equal rights for women until the day she died. 
If this sounds like a fan piece, that's because it is. I have admired Ruth Bader Ginsburg for many years. My favorite quote:
"When I'm sometimes asked when will there be enough [women on the Supreme Court] and I say, 'When there are nine,' people are shocked. But there'd been nine men, and nobody's ever raised a question about that."
My favorite Christmas gift last year was a pair of socks with RBG's picture on them saying "I dissent."
I saw an interview where someone asked her if she was offended by the moniker "The Notorious RBG" since it's modeled after a famous rapper "The Notorious BIG." This tiny scrunched-up 90-year-old Jewish woman said in her quavering voice, "Well, I think we have a lot in common. For example, we were both born and raised in Brooklyn." 
She also stated in interviews that she loved Kate McKinnon's portrayal of her on Saturday Night Live, and said she sometimes wished she could give her fellow judges a "Gins-burn" as McKinnon so often did in her portrayals. I mean, she wasn't just a brilliant legal mind, she was… cool! 
Truly, she was a giant in the legal world and in the shaping of women's rights as we understand them today. Her loss is a huge loss to the world as a whole, and the United States of America specifically. 
Her fight for gender equality is inspiring to me, not only as a woman and a mother, but as a Seventh-day Adventist. Gender equality is something we have systemically been denied in the church. The Adventist Church in the United States did not even pay women fairly until they got sued by Merikay McLeod in 1971 for sexist pay practices. And of course, the biggest and most divisive issue in the global Adventist Church right now is the ordination of women. 
As October approaches and I look with dread toward the General Conference Annual Council meetings, I feel such a sense of hopelessness. How long must we fight? How long will the church continue to disrespect and malign the women who have devoted their lives to its service? 
But the life of RBG gives me hope. If she could stand against all odds, argue and win cases against benches filled with old white men, then I can do anything. We can do anything. 
We just have to be more brilliant and determined than those who would stand against us. 
Thank you, Justice Ginsburg, for spending your life fighting for my equal rights. For changing this country in my favor. For living your life in a way that makes me feel like I can fight and win even the most unwinnable battles. 
---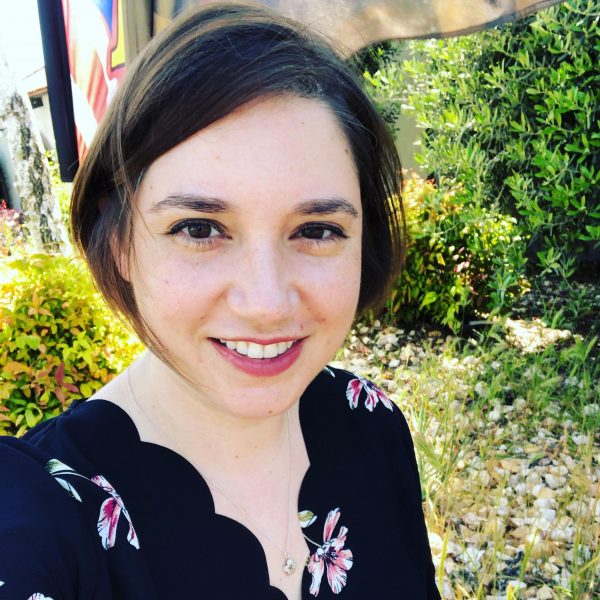 Lindsey Abston Painter is a writer, teacher, and mother of two. She enjoys reading, playing with her cat, writing about feminism, and strawberry pie.