By Monte Sahlin  |  29 October 2018  |  
In the late 1970s, I was a pastor in Pittsburgh and as part of the urban ministries program that I coordinated, I participated in community meetings at the Tree of Life Synagogue. For a while, I lived about a mile from the synagogue. Saturday night when I turned on the news, and especially this morning when I saw the names of the 11 people killed there on Sabbath morning, my memory took me back, and the names seemed familiar. These are people who were neighbors of mine and they were mowed down by a gunman motivated by hate because they were God's people remembering the Sabbath.
In recent years, in several nations, including the United States, politicians have become more aggressive in using resentment against ethnic and religious groups to get votes. Unfortunately, Adventists are not immune to this evil. In fact, the events in Rwanda in 1994 included Adventists participating in the genocide of 800,000 people even when they were careful to get the killing done before sundown on Friday night.
Some readers will write to me and tell me, "Don't get political." Let me be clear; no true follower of Jesus can in good conscience support any elected official or candidate who uses rhetoric that encourages attitudes that result in violence. That shoe fits on either or both left and right feet! And if the shoe fits … take it up with God, not me.
Any Adventist who is serious about being a follower of Jesus needs to think carefully about what kind of attitudes they are encouraging and what kinds of candidates they are supporting. There are more important principles than the policies of parties, factions and elected officials. We need to stand first for the principles of Jesus and make the rest of it strictly secondary.
This is precisely why Adventist leaders have consistently refused to endorse candidates, although I am beginning to think that maybe at times they should condemn certain leaders. When do we draw a line and say, Enough? Do we wait until the National Sunday Law is enacted or do we condemn the attitude of intolerance that it symbolizes in contemporary manifestations?
The Jewish people have repeatedly been targets of hate and violence for most of the last 2,000 years. Adventists have a special bond with them, more so than most Christian denominations. We should feel a special sorrow, a special pain in the most deadly incident of anti-Semitic violence in American history. We need to do all that we can to discourage attitudes of resentment toward any group of human beings, to tell friends and acquaintances at church or elsewhere that expressions of this kind are inappropriate and not to be tolerated. That is what Christ asks of us!
---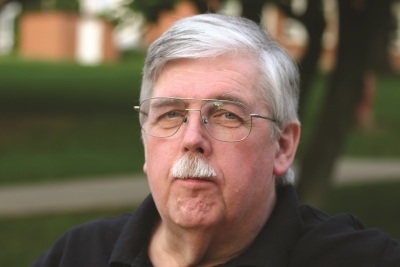 Monte Sahlin is a retired pastor and church administrator. He is the executive officer of the Adventist Today Foundation. He writes from Kettering, Ohio.