by Nerida Taylor Bates
What follows is an anonymous blog post from The Adventist Woman blog at the Association of Adventist Women's website. 
His big hands twisted into my arm tightly.
The church hall was empty. I had not realized no one else was around. Why should I have been concerned? It was my church. My church where I was due to preach the next week.
He was someone I recognized as a congregant. I did not know him personally. We had never talked before. And suddenly he was not just in my space but pinning me against the wall. He was taller and twice my weight. "You need to let your husband do the preaching next week, since preaching is only for men." His voice was pleasant, like he would deny it as a joke. His body language and eye contact said dominance, contempt. It was clear he thought I had no business doing the Lord's business.
I love teaching and learning with my students. I love being challenged by them and having deep discussions about Scripture. While studying and sharing, I love building relationships with other human beings, I get to hear them and their stories, and I get to do life with them. And my students soon know that I care for their development. Sure, sometimes I have students that think women can't lead over a man. I don't address it straight on.
In my mind all leadership starts with relationships and time investment. Everyone needs to be heard. Building trusted relationships with others is enriching, enlightening, and leads to a greater bonding as a group and, as a result, better leadership. In even the most resistant students there is eventually respect. I am never completely sure if their respect for me as their teacher will be applied to other women pastors but after 20 years of teaching, I have seen enough minds change that I trust that meeting in the word is a powerful experience. It changes our view of the Holy Spirit. And the Spirit really moves hearts.
My passion for studying the Word does not stop on the academic level. I love preaching about what I learn at other venues, such as church, youth meetings, women's retreats and professional conferences. I think teachers are just like that. Something about the message compels us to share what we have found and experience, to create relationships.
It does feel heavy sometimes, always being the person breaking stereotypes. Sometimes being greeted with silence is the hardest part. It doesn't allow a relationship to start. 
When the church board was told anonymously what happened in the hallway, they said they wanted to keep things quiet so as not to ruin his reputation. When my husband and a group of pastors confronted him, he said it was a personal matter between him and me. This left me frustrated. I didn't do anything wrong. Why did everyone work so hard to keep it quiet? I approached a psychologist colleague and together we persuaded my church to form a committee of trauma- and abuse-educated professionals to evaluate cases like this in the future.
I think it is important for the church to have the vocabulary of what abuse can look like. That is why I am telling my story. 
Jesus was a servant leader, not a harsh tyrant. He does not want us to rule over our children or spouses or other church members as a dictator. He said our true character is revealed in how we treat the people we think are the least powerful. 

Healthy churches work to EndItNow by teaching and modeling that controlling behaviors are the opposite of healthy family relationships. 

We need to be very clear that abusive relationships need to be severed and victims protected, not forced to confront, forgive, or remain in a relationship with their abuser. 

One of the hardest things I have learned in life is that people can have healthy relationships in one setting and be controlling or abusive in another. Doing good or being loved should never be allowed to hide abuse. Threats or coercion must never be minimized to protect someone's reputation.
Healthy churches must minimize abuse in all settings, including the hallways of our churches.
Adventists and abuse
Adventists believe physical and sexual violence are sins and, because much domestic abuse is perpetrated by drunk husbands, believe we have less abuse due to our temperance stance. To some extent this is true, but significant abuse is still present in Adventism. 
In the study of domestic abuse, three risk factors are identified. 
Those raised in abusive homes are more likely to be abusive as adults. 

There is more abuse in families with more stress, such as lower socioeconomic status or a disabled child. 

There is also

more abuse in fundamentalism

associated with defined gender roles and authoritarianism.
Additionally, three religious ideas may specifically contribute to abuse against women, including women pastors. 
Religious authoritarianism means your religious beliefs are sacrosanct over anyone of "lower" status. Often this is expressed as, "I love you so much I have to fix you to save your soul."

The doctrine of headship is a religious teaching that families are to reflect the "hierarchy of the trinity." Wives must obey their husbands "as Christ obeys God." 

A strain of Adventism called Last Generation Theology believes that Jesus' return is delayed until individual Adventist reach perfection. Mixed with headship this suggests the wife must perfectly obey the husband to fully reflect the true nature of Christ,

so that Christ may return

. This is a setup for abuse. 
These three concepts have been used by Adventist leaders to oppose women serving as pastors. This is not to imply that most people opposed to women's ordination abuse their wives, or that liberals are never controlling of their spouses. But some conservative ideas currently espoused in Adventism increase the odds of abuse. 
International context
The story quoted above is consistent with other firsthand testimonies I have heard from women pastors in the United States: receiving threatening letters, being spat on, even being slapped. One European pastor was stalked by a congregant and beaten. My tiny sample suggested 50% of women pastors felt they were physically unsafe at some time.  
Because divisions outside of North America and Europe have less wealth, more paternalistic cultural norms, and more fundamentalist views, I wondered: do women pastors there see even more abuse? Specifically, is our discussion of women's ordination making women pastors outside the North American Division and Europe less safe?
I reached out to two established, private groups of women Adventist pastors, one Spanish-speaking and one English-speaking. They were as surprised as I had been to hear the stories of abuse against women pastors. They had not heard of threats or violence toward them or their colleagues.
This is not to say they have it easy. They told me of instances of emails being unanswered, exclusion from discussions, being transferred for someone else's views or behavior. In one particularly glaring act of exclusion, the leaders refused to invite the new woman pastor to the pastoral retreat. 
Women pastors are accused of espousing "western ideas." They're sometimes assumed to be conspiring against leadership or cataloging harassment when they are seen talking together. There was one report of inappropriate sexual contact by a male pastor, though the woman knew he targeted women regardless of career.
One seminary graduate told me most of her classmates assumed she was lesbian, mentally ill, or devil-possessed. She contrasted this with how much respect she received in her congregation, with all the congregants calling her pastor and being grateful for her work. "But as soon as I walked through the doors of the conference office," she said, "it was like I had returned to the seminary." 
North America: a confrontational setting
Women pastors in North America were initially in women's or children's ministry in large liberal churches. Perhaps being in left-leaning churches with powerful senior pastors sheltered them. 
As more women are trained, and as the North American Division (NAD) experiences a pastor shortage and more women are solo-pastoring, I wonder if some are being assigned to churches that would rather have a male pastor. This increases their exposure to congregants who feel their church no longer reflects their views on gender. 
While this trend is reflected worldwide, it appears more likely that women pastors outside of the NAD would be assigned a solo-church or multiple-church situation. 
Also, the current political rhetoric in the United States is confrontational. This is fueled in part by the media's fostering grievances, both real and imagined. People are angry, and in some instances that anger is focused on women pastors. 
(Yes, polarization is also present on other continents. A heated dispute about control of power led to a male Adventist pastor being severely beaten by church members in Kenya.) 
I suspect American individualism contributes to abuse against all pastors. Many other countries hold their pastors in higher esteem, and this respect trumps gender. Whether this is due to a top-down authoritarian mindset or reverence for those appointed by God, it may serve as a protective mechanism. 
Exerting influence
Coercion and violence are not Christlike. Jesus maintained humble, loving relationships with sinners. He even healed the slave's ear that Peter cut off. Adventists must recognize and reduce abuse in our communities.
Stop excusing or protecting those who are violent, coercive, and manipulative.

Believe what victims say. Every church should have a committee of professionals educated in abuse recognition to evaluate claims, and pastors must be carefully trained. 

Set boundaries to protect the victim, especially because the transition time around leaving an abusive relationship is the most dangerous. 

Teach our children and young adults how healthy relationships work. 

Adventist leaders who truly believe in the ideas of headship or that our actions are what is delaying Christ's return must specifically and publicly divorce these teachings from any tolerance of controlling, coercive, or abusive behavior.

Respect the calling of our pastors. Communities exert powerful subconscious messages about what they will tolerate in normal behavior. Practicing civility and respect can make pastors' difficult job safer and more enjoyable.
Our denomination needs to make it clear that abuse will not be tolerated against our pastors, against our spouses or children, LGBTQ children, or anywhere within our community. EndItNow!
---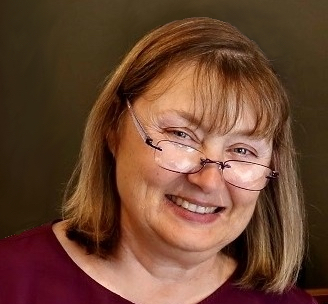 Nerida Taylor Bates (MD, PhD) practiced as a pediatrician. She serves as the president of the Association of Adventist Women.