by Jim Burklo  |  19 October 2023  |
As a citizen of the United States, I am implicated in today's horror in Israel and Gaza. The pain and heartbreak and fear and suffering are overwhelming. I voted for the president who is now supplying weapons for the conflict. So I have a responsibility to know what is going on, and to exert my small measure of influence for the cause of peace and justice.
Hamas murdered hundreds of Israeli citizens point-blank and fired thousands of missiles indiscriminately. Israel is now killing hundreds of civilians in Gaza from the air, while aiming at Hamas leaders and fighters.
There is no way to justify what Hamas did. And of course, there is justification for Israel to defend itself from the perpetrators.
But the question is how.
A just war
St. Augustine, the Christian theologian of 4th-5th-century Rome, came up with a moral calculus to apply to war. Obviously, he said, it should be assiduously avoided. But where that was not possible, it ought to be proportional to the threat and should only be pursued if there is a reasonable probability of success. Otherwise, it devolves into mayhem to no good end.
And that's the real risk in Israel/Palestine today. We as Americans are party to this conflict because of our very close alliance with Israel. So we have a responsibility both to defend Israel and to press vigorously for humane treatment of civilians.
It is justifiable for Israel to defeat utterly the forces that inflicted such genocidal barbarity on its people. But is that possible to achieve fully without a huge number of civilian deaths and injuries? Asking a million people to leave their homes in a very short time means death for many of the most vulnerable. Rooting out militants dug into a densely populated area could kill countless civilians and cost a disproportionate loss of life on the Israeli side as well. And would it solve the problem in any case? Or just sow the seeds of spite that would grow into another terrorist organization, perhaps even worse than Hamas?
There's a very real danger of flunking St Augustine's just war test.
Difficult choices
Calling for the United States government to put strong pressure on Israel to exercise restraint, and on all parties to the wider conflict to seek a lasting peace, does not mean that we are taking the side of Hamas and abandoning our alliance with Israel. On the contrary, it is a recognition of the practical reality and the humanitarian imperative.
On October 6, the day before the Hamas attack, the status quo between Israel and the Palestinians was unacceptable and unsustainable. The Palestinians lived under two separate un-democratic regimes: a hopelessly corrupt one in the West Bank, and a fanatical terrorist one in Gaza. Israel's new radical, right-wing government encouraged more Jewish settlements in the West Bank and condoned mistreatment of the Palestinians there. Gaza's residents effectively lived in a prison, cut off from the rest of the world. Anyone observing the situation and thinking critically about it could see that eventually it would explode. This doesn't justify the manner in which it exploded. But that it would explode was a foregone conclusion.
By October 6, the world should have taken the problem a lot more seriously and assiduously pressed all parties toward a lasting peace agreement. But people got tired of the ongoing dispute, weary of its lack of resolution, and so they pretended it didn't exist. Well, today, we can't pretend anymore. Not just the Israelis and the Palestinians, but the people of the whole world cannot afford for this conflict to continue to fester. We all know that what happens in the Middle East doesn't stay there.
What should be done after October 7 is the same as what should have been done before October 7. Let that be the starting point for Americans in our public conversation about this conflict, so that we do not become complicit in the pointless killing of civilians, and so that we are not complacent about our role in settling the conflict for good. For better or worse, we Americans have much more power than anyone else to bring peace to the Middle East.
Let us use that power wisely, humanely—and relentlessly.
---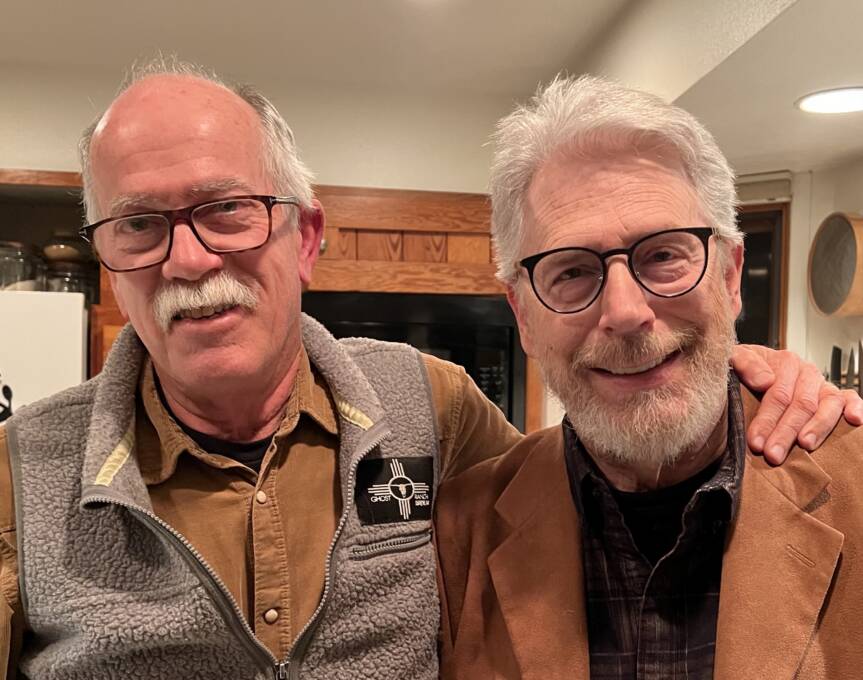 Jim Burklo is an ordained pastor in the United Church of Christ, Executive Director of Progressive Christians Uniting, and a long-time friend of AT editor Loren Seibold.