¡Nada sorprendente! Ted Wilson es reelegido presidente de la AG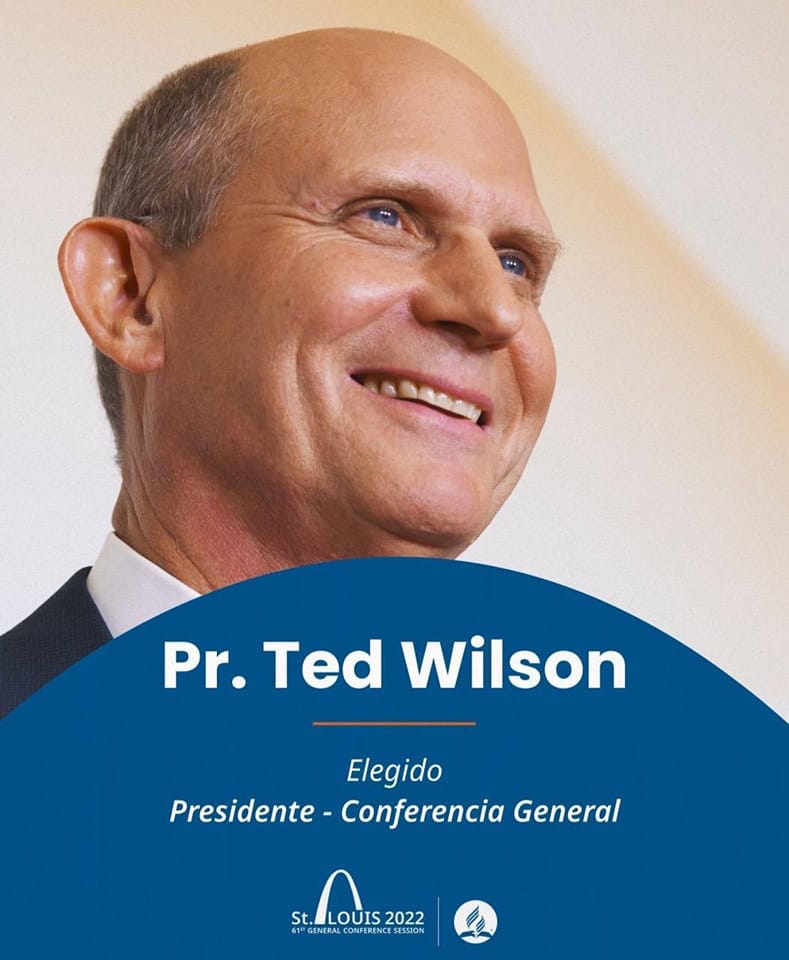 Panamá 07 de mayo, 2022 | Daniel A. Mora, BTh.
Los adventistas están llevando a cabo sus reuniones de la 61 Sesión de la Asociación General, con el lema: "Jesús viene, involúcrate", se dio apertura al congreso mundial que cada cinco años elige a los oficiales que estarán al frente del liderazgo de la Iglesia Adventista del Séptimo Día a nivel mundial. Las reuniones se llevan a cabo en San Luis, Missouri, Estados Unidos, desde el 06 al 11 de junio de 2022. La sesión debió haber sido en 2020, sin embargo, la pandemia del Covid-19 obligó al Comité Ejecutivo a extender el periodo de los oficiales de 2015 a dos años más, y recortar el próximo periodo a tres años. Por lo que los oficiales electos durante 2022, terminarán su mandato en 2025 y deberán convocar otra sesión de la Asociación General.
En este escenario, era evidente que, por cuestiones de logística y practicidad, Ted Wilson fuera re-electo como el presidente de la AG, junto a Erton Kohler, secretario y Paul Douglas, tesorero. Los más de 2 mil delegados votaron el lunes para reelegir a Wilson como presidente de una manera hibrida, ya que muchos no pudieron estar presentes y ejercieron su voto por Zoom. Tampoco se puso otras opciones a disposición, después de que Ted Wilson presentó su informe al igual que el secretario, la mesa directiva propuso ante los delegados la recomendación de elegir otra vez a Wilson y la moción fue aprobada por 74.9% de los delegados, mientras que el 25.1% se opuso.
El 62% de los delegados están en el rango de 50 a 70 años de edad. Mientras que los hombres representan el mayor número de delegados, frente a las mujeres. Lo que sigue demostrando, que el adventismo tiene poco espacio para los jóvenes y las mujeres en el desarrollo de la misión adventista.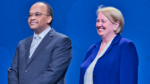 [Header photo, left to right: Maurice Valentine and Audrey Andersson / Photographer: Jimmy Botha].
Lo más alentador fue la elección de la pastora Audrey Andersson como Vice-Presidenta de la Asociación General. Ella reemplaza a la Dra. Ella Simmons, la primera mujer en la historia adventista en convertirse en Vice-Presidenta. Simmons se jubiló. Audrey Andersson trabajo por muchos años en el ministerio y las publicaciones, ella era la Secretario Ejecutivo de la División Trans-Europea. La única mujer en ocupar ese cargo entre las 13 Divisiones de la IASD. Ella ahora trabajará para la AG, dirigiendo la obra adventista.